LANSKY
director/writer: Eytan Rockaway; screenwriters: story by Eytan & Robert Rockaway; cinematographer: Peter Flinckenberg; editor: Martin Hunter/Steven Rosenblum; music: Max Aruj ; cast: Harvey Keitel (Lansky),John Magaro (Younger Lansky), Sam Worthington (David Stone), Minka Kelly (Maureen Duffy), David James Elliott (Frank Rivers), AnnaSophia Robb (Anne Lansky), Jackie Cruz (Dafne), David Cade (Bugsy Siegel), Danny A. Abeckaser (Greg Kunz), Jay Giannone (Salvatore Maranzano), Shane McRae ( 'Lucky' Luciano); Runtime: 119; MPAA Rating: R; producers; Eric Binns, Lee Broda, Jeff Hoffman, Robert Ogden Barnum: Vertical Entertainment/Lucky 13 Productions; 2021)
"It should be seen mainly for Keitel's brilliant portrayal."
Reviewed by Dennis Schwartz

Eytan Rockaway ("The Abandoned") is the writer-director of this uneven biopic on the notorious cerebral 20th century American gangster Meyer Lansky (Harvey Keitel, as a senior citizen), who lived from 1902 to 1983 and was the founder of the largest organized crime family in the world, the National Crime Syndicate, and the notorious boss of Murder Inc.. In his obituary, he's described as the "reputed financial genius of the underworld," with his finger prints over bootlegging, gambling in Cuba and other rackets.

Eytan based the film on interviews conducted by his father, Robert Rockaway, a History professor at Tel-Aviv University whose thing was doing research on the history of American Organized Crime. His dad wrote a book called 'But He Was Good to His Mother: The Lives and Crimes of Jewish Gangsters" in which there are many interviews with Lansky.

In 1981, desiring to tell his story in his words and dying of lung cancer, Lansky surprisingly agrees to tell his story to a renown writer, David Stone (Sam Worthington), who was in a down period. The writer is a fictional character, whom Lansky invites to come to his home turf in Miami. He tells the writer he can't use a recorder and must keep things off the record unless told otherwise. Lansky warns the writer not to break their pact or "there will be consequences." Stone, separated from his wife and child, takes the  job envisioning a big paycheck and not thinking how dangerous it could be.

The gist of the film is about the relationship between journalist and gangster. During their visits there are flashbacks to a younger Lansky, played in a lesser way by John Magaro.

The Jewish Lansky was a supporter of Israel, his adopted country. There's a cringe-worthy montage of killings with the celebratory Jewish folk song "Hava Nagila" playing in the background. Whenever the film gets away from its interviews, it falters a bit. The director has a story here to tell, a story I know well having grown up in the Bronx where many of Lansky's soldiers lived in the 1950s. Like the many other Lansky films, this one is enticing but not complete. It should be seen mainly for Keitel's brilliant portrayal of him.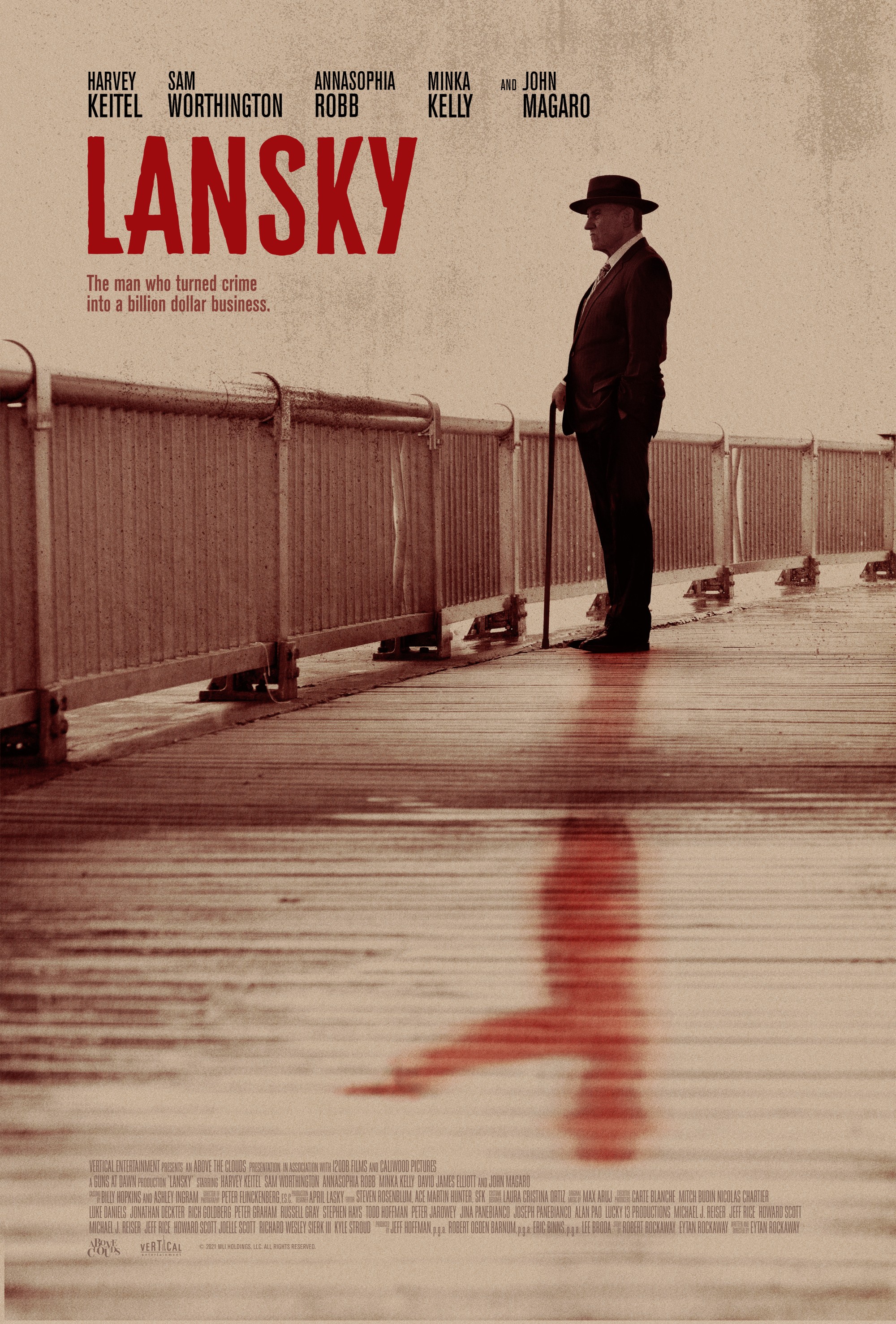 REVIEWED ON 6/29/2021  GRADE: B