LADY OF SCANDAL, THE
(director: Sidney Franklin; screenwriters: Hanns Kraely/from the play The High Road by Frederick Lonsdale/dialogue by Claudine West & Edwin Justus Mayer; cinematographers: Oliver T Marsh/Arthur Miller; editor: Margarate Booth; cast:  Ruth Chatterton (Elsie Hilary), Basil Rathbone (Edward Warrington), Ralph Forbes (John Crayle), Nance O'Neil (Lady Trench), Herbert Bunston (Lord Crayle), Robert Bolder (Elsie's father), Edgar Norton (The Butler), Mackenzie Ward (Cousin Ernest), Moon Carroll (Cousin Alice), Effie Ellsler (Lady Minister), Cyril Chadwick (Sir Reginald Whelby), Franklin Kerr (Lord Trench); Runtime: 67; MPAA Rating: NR;MGM; 1930-B/W)
"It's puzzling how it got its title since there was no scandal."
Reviewed by Dennis Schwartz
Sidney Franklin ("The Barretts of Wimpole Street"/"The Last of Mrs. Cheyney") directs with aplomb this dated early talkie drama set in England among the noble crowd. It bored me. The sophisticated asides sets the jokey tone for the unlikable snobby elites depicted. It's based on the London play The High Road by Frederick Lonsdale, and is scripted by Hanns Kraely.

The whiny son of a British nobleman, John Crayle (Ralph Forbes), asks a popular Brit stage musical comedy actress, Elsie Hilary (Ruth Chatterton), to marry him and pushes the marriage without her approval by announcing their engagement in the newspapers. He then takes her to his father's estate where she meets his hostile father Lord Crayle (Herbert Bunston) and his stuffy family that treat the commoner with contempt except for John's favorite cousin, the duke, Edward Warrington (Basil Rathbone). But the family downplays his acceptance of her because he's having an affair with a married noble woman in Paris.

The family's plan to buy her off so the lady from an unsuitable social class won't marry John backfires, as she wins some of them over with her wit. Elsie's father (Robert Bolder) arrives and tells the nasty family his daughter doesn't love John and only agreed to the engagement because it was in the newspapers.

With the engagement off, the duke makes a play for her. But she rejects him because he's involved in an affair with a married noble woman living in Paris. When his lover's husband dies, Elsie tells Edward to return to his mistress, and she happily returns to the stage.

It's puzzling how it got its title since there was no scandal.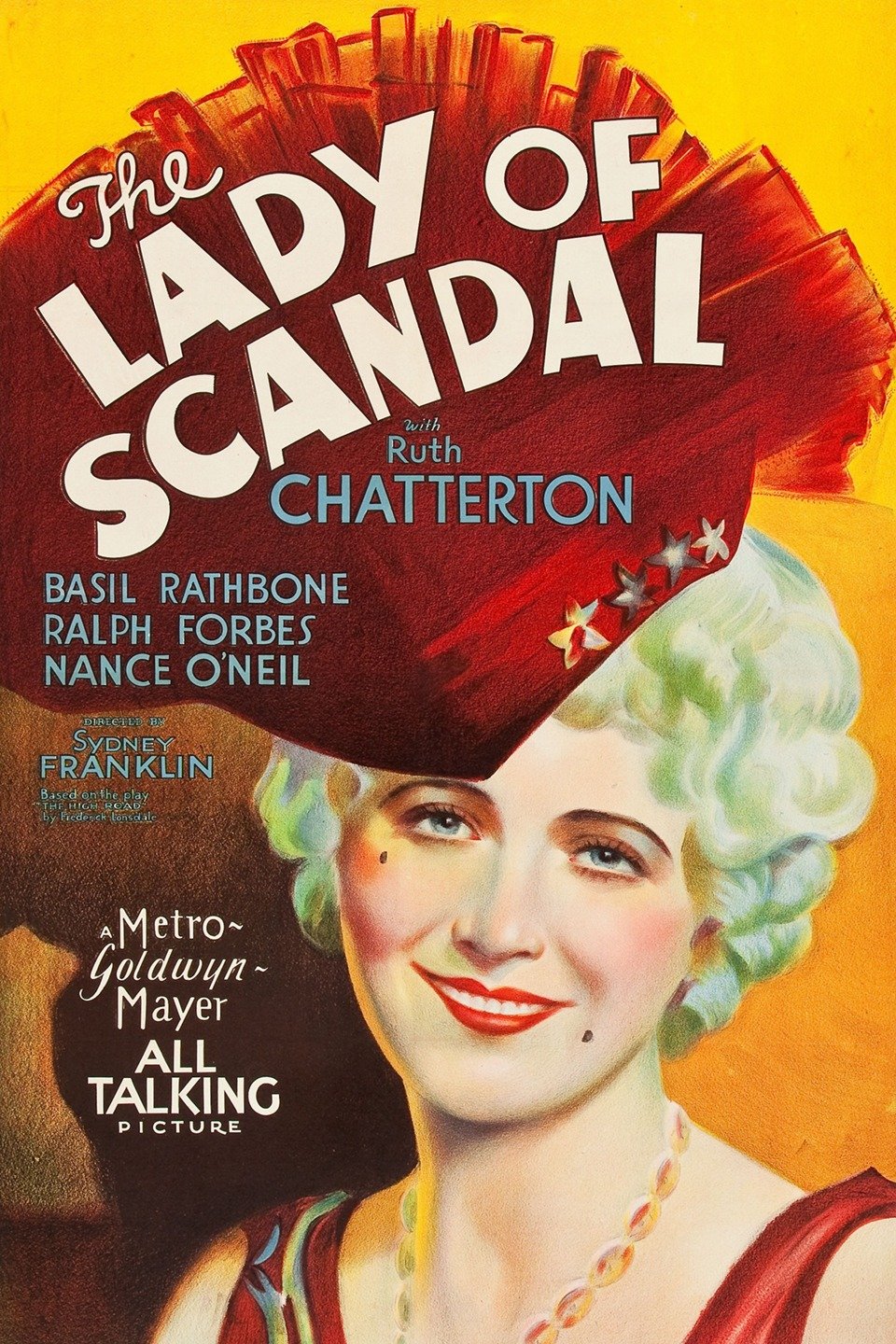 REVIEWED ON 10/6/2022 GRADE: C+