KNOCKAROUND GUYS
(directors/writers: Brian Koppelman/ David Levien;  cinematographer: Tom Richmond; editor: David Moritz; music: Clint Mansell; cast:  Barry Pepper (Matty Demaret), Vin Diesel (Taylor Reese), Seth Green (Johnny Marbles), Andrew Davoli (Chris Scarpa), John Malkovich (Teddy Deserve), Dennis Hopper (Benny Chains), Tom Noonan (Sheriff Decker), Shawn Doyle (Deputy Gray), Arthur J. Nascarella (Billy Clueless), Kevin Gage (Brucker), Josh Mostel (Mac), Kris Lemche (Decker), Dov Tiefenbach (Teeze), Mike Starr (Bobby Boulevard), Andrew Francis (Matty at 12), John Liddle (Heslep, barkeep), Nicholas Pasco (Freddy the Watch), Jennifer Baxter (Waitress); Runtime: 93; MPAA Rating: R; producers: Brian Koppelman/David Levien/Lawrence Bender; New Line Cinema; 2001)
"It might have been better served with only one director."
Reviewed by Dennis Schwartz

A mobster family film that scores more as comedy than for its flawed action sequences. It's co-written and co-directed by Brian Koppelman and David Levien ("Solitary Man"), and remained on the shelf for 2 years until released only when Vin Diesel became a star.

It's set in Brooklyn, in November of 1987. Matty Demaret (Barry Pepper) is the son of a mid-level Brooklyn mob boss, Benny "Chains" Demaret (Dennis Hopper). The backstory has Matty at age 12 (Andrew Francis) choking when his Uncle Teddy (John Malkovich) orders him to be a man and kill at point-blank range a friend of the family who was a rat (Mike Starr). Matty has never lived down that moment and his father has not taken him into the family business thinking he's not suited for that line of work. When Matty can't get a job as a sports agent, he begs for a chance to get into the business by proving himself on a mission. He gets his chance when Uncle Teddy cajoles his dad to use him on a simple mission to return to Brooklyn from Spokane with a bag containing a half million dollars. Ordered not to go, Matty sends his druggie slacker prop pilot friend Johnny Marbles (Seth Green) as the bag man. He fucks up, as the bag ends up in the hands of two stoners (Dov Tiefenbach & Kris Lemche) at the refueling airport, who take the bag home to Vibaux, Montana. Matty goes to Montana to join Marbles with his childhood friends, all who come from similar crime family backgrounds–Taylor (Vin Diesel) and Chris (Andrew Davoli), the cousin of Marbles. They soon track down the money in the hands of the corrupt Sheriff Decker (Tom Noonan), and when Matt's dad learns of this situation, he sends Teddy and the usual goons to make sure they get the money owed to their mob bosses.

Things are fine until the conclusion, when the pic comes apart with an ending that doesn't quite work. It might have been better served with only one director.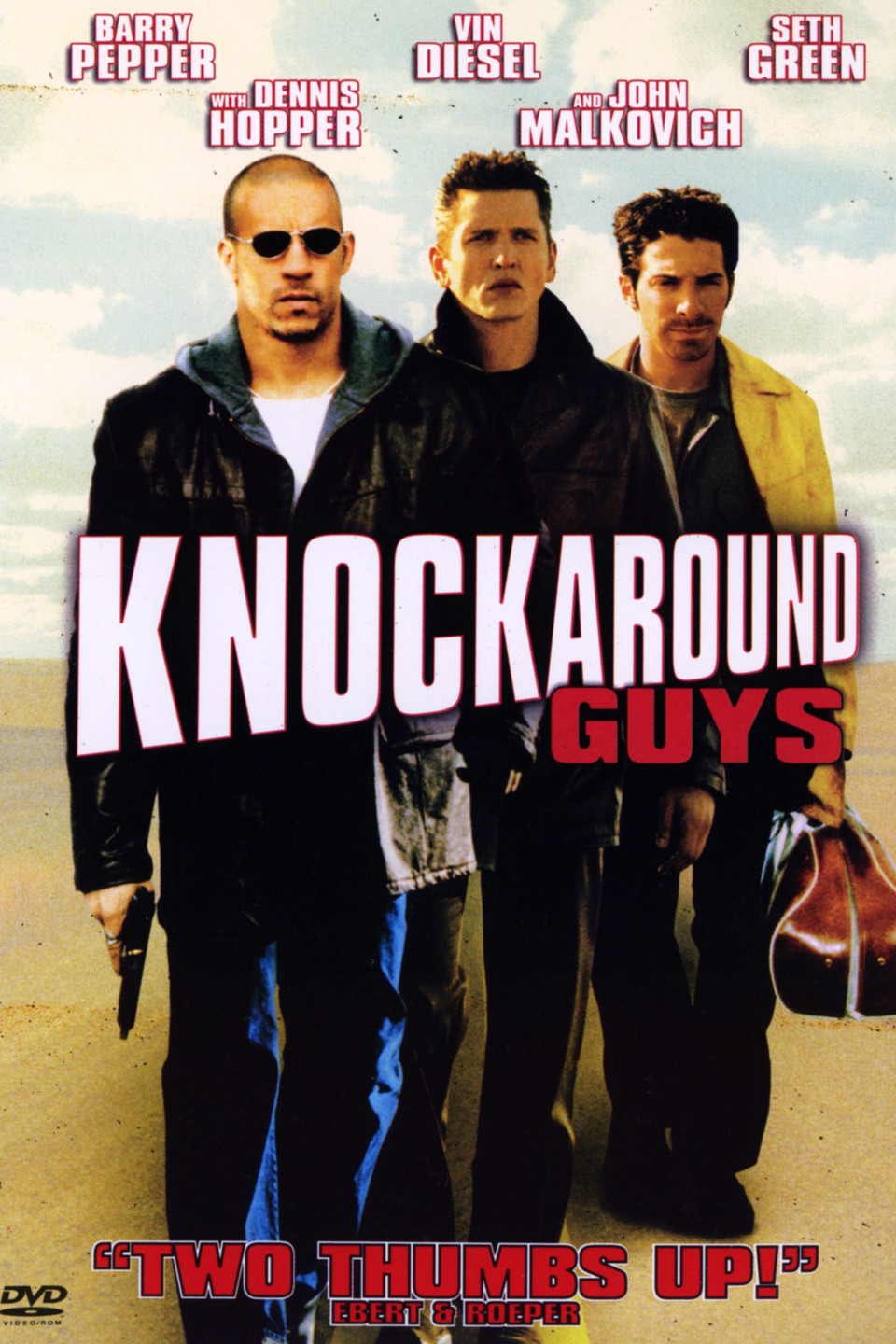 REVIEWED ON 9/23/2017 GRADE: B-