JUNGLE CRUISE
(director: Jaume Collet-Serra; screenwriters: Michael Green/Glenn Ficarra/John Requa/story by John Norville, Josh Goldstein, Glenn Ficarra and John Requa; cinematographer: Flavio Martínez Labiano; editor: Joel Negron; music: James Newton Howard; cast:  Emily Blunt (Dr. Lily Houghton), Dwayne Johnson (Frank Wolff), Jack Whitehall (McGregor), Paul Giamatti ( Nilo Nemolato), Jesse Plemons (Prince Joachim), Edgar Ramirez (Aguirre), Veronica Falcón (Trader Sam), Dani Rovira (Sancho), Quim Gutiérrez (Melchor); Runtime: 127; MPAA Rating: PG-13; producers; John Davis, John Fox, Beau Flynn, Dwayne Johnson, Dany Garcia, Hiram Garcia: Disney; 2021)
"So crass and phony that it can make the sincere adventure seeker feel had."
Reviewed by Dennis Schwartz

A Disney fantasy film shamelessly directed by Spanish filmmaker Jaume Collet-Serra ("The Shallows"/"Run All Night"). This brainless derivative theme-park film yearns to be an adventure film like "Raiders of the Lost Ark" (1981), but is so crass and phony that it can make the sincere adventure seeker feel had.
It's an inferior Disney production in every which way despite Emily Blunt giving us a glimpse of how the great Kathryn Hepburn would have handled the role. It's poorly written by Michael Green, Glenn Ficarra, John Requa, as it's made as a commercial film by the corporate crowd looking to make it into a money-maker franchise like Pirates of the Caribbean. The predictable family fare story is by John Norville, Josh Goldstein and Ficarra, Requa.

The movie is set in 1916, in the midst of World War I. Dr. Lily Houghton (Emily Blunt) is a British botanist, but is banned from participating in her field since she's female. She thereby steals a map of the Amazon jungle from a snobbish London botany group and gets her arrogant, gay, wealthy brother McGregor (Jack Whitehall) to fund a travel expedition to South America. To get to the Amazon jungle, Lily hires the scheming, rugged steamboat skipper of a run-down boat, who has a pet cougar, Frank Wolff (Dwayne "The Rock" Johnson), to transport her and the other travelers deep into the jungle to search for a mythical flower found on a rare and mysterious tree–a flower that is believed to have magic healing properties.

The adventure will have all the following incidents: the travelers will face dangerous jungle animals, headhunters and wild surprises around each bend in the river.  The Rock and Blunt will squabble with each other as they try to relate to each other, until their act becomes tiresome. The jokey Frank will be beset by his greedy boss (Paul Giametti). The pants wearing feminist botanist's quest for the flower will be challenged by a pursuing evil, war mongering, German prince named Joachim (Jesse Plemons). The prince will use his power of magic (don't ask how!) to awaken the cursed by the native chief conquistador Aguirre (Ramirez) and his 400-year-old evildoers, as the supernatural is mixed in with its false history lessons.

The pace will be fast, moving from one set action piece to another in the blink of an eye. The action scenes (with an overload of CGI images) will be cartoonish and largely a turn-off.
The escapist adventure/comedy film targets a kid audience. It will be more dull and inoffensive than exciting. But it will be a commercial success and thereby fulfill its producers needs of making a big profit without necessarily having a good product.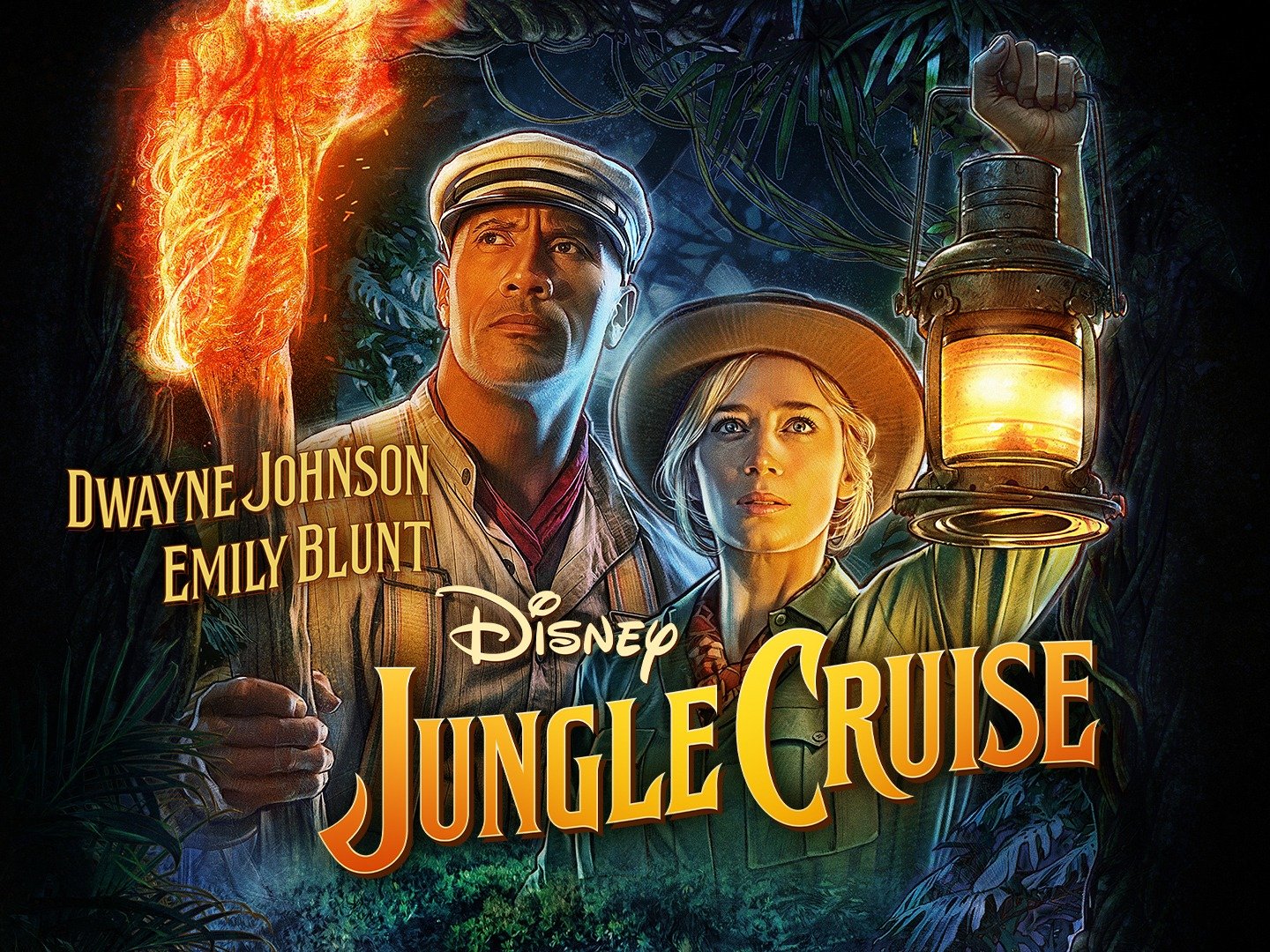 REVIEWED ON 8/26/2021 GRADE: C