JETHICA
(director/writer: Peter Ohs; screenwriters: Andy Faulkner/Will Madden/Callie Hernandez/Ashley Denise Robinson; cinematographer: Peter Ohs; editor: Peter Ohs; music: John Bowers; cast: Callie Hernandez (Elena), Ashley Denise Robinson (Jessica), Andy Faulkner (Benny), Will Madden (Kevin), Shirley Chen (Girl), Nican Robinson (boyfriend), Ross Yingst (David Buford), Alan Palomo (Guy in Back Seat), Stephanie Hunt (voice-radio show host); Runtime: 70; MPAA Rating: NR; producer: Phil Ohs; Cinedigm; 2022)
"It's a ridiculous film, hardly making sense, but I immensely enjoyed its weirdness."
Reviewed by Dennis Schwartz

A cleverly made low-budget indie comedy horror pic.

Peter Ohs ("Youngstown"/"Everything Beautiful is Far Away") directs a gripping stalker film set in rural New Mexico. Ohs is producer, editor, cinematographer and co-writes it with most of the cast: Andy Faulkner/Will Madden/Callie Hernandez/Ashley Denise Robinson. It's streaming on Fandor.

A young woman named Elena (Callie Hernandez, "Blair Witch") confesses to killing someone. The film goes into flashback to retrace her steps. We catch her hiding out in her late grandmother's trailer, which is located on a vast empty lot in New Mexico. There Elena by chance meets Jessica (Ashley Denise Robinson). She's a high school friend who is trying to get away from a stalker and moves in with Elena.

The stalker (Will Madden) is a ghost who walks like a zombie around the trailer grounds, calling out madman pleas for love. Elena's response is to come up with a supernatural scheme to get rid of him, since her friend tells her this dead thing has been following her from California.

It's a ridiculous film, hardly making sense, but I immensely enjoyed its weirdness and how well it's crafted.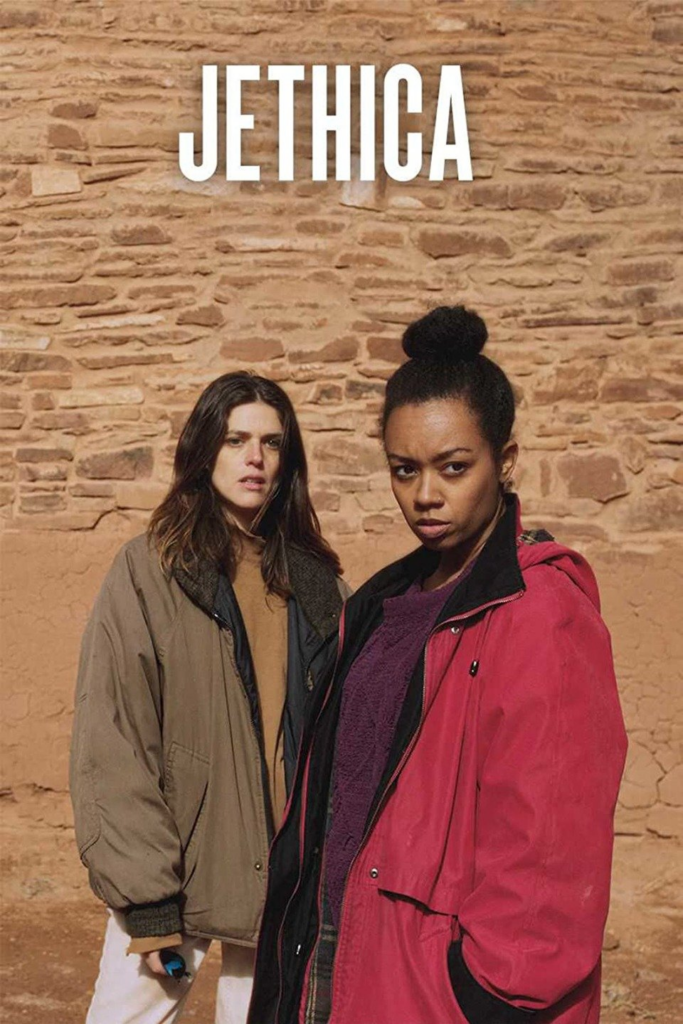 REVIEWED ON 6/26/2023  GRADE: B