IT LIVES INSIDE
(director/writer: Bishal Dutta; screenwriter: Ashish Metha; cinematographer: Matthew Lynn; editor: Jack Price; music: Wesley Hughes; cast: Megan Suri (Samantha), Mohana Krishnan (Tamira), Vik Sahay (Inesh), Neeru Bajwa (Poorna), Betty Grabriel (Joyce), Gage Marsh (Russ); Runtime: 99; MPAA Rating: PG-13; producers: Raymond Mansfield, Sean McKittrick; Neon; 2023-USA-in English & Hindi, with English subtitles)
"It's a film I have mixed feelings about, even if I appreciated its cultural lessons I still found it disjointed and lacking in substance."
Reviewed by Dennis Schwartz

Indian-American filmmaker Bishal Dutta, in his feature film debut, directs and co-writes with Ashish Metha a compelling ethnic derived horror/thriller.

It's about an Indian-American female high school student, Sam (Megan Suri), dealing with cultural issues while living in an unnamed city in the American suburbs, where she tries fitting in to the community but nevertheless stands out in her white community.

At home, Sam's pressured by her conservative mom Poorna (Neeru Bajwa) to follow her traditional Indian roots, but she rebels.

Sam finds happiness being around the popular white boy, Riss (Greg Marsh), who admires her.

She's chagrined when the only other Indian in her high school, who was once her best friend but have since split, Tamira (Mohana Krishnan), starts acting odd. One day the disheveled Tamira, who seems to have lost it, is running around the campus clutching a jar full of black muck. Sam is disturbed the other students will think she's weird like Tamira, as they might think all Indians act like that. Thereby Sam confronts the jar carrying Tamira by her locker and by accident smashes the jar. This unleashes a flesh eating demon, which the Hindus call a Pishach. The demon causes great distress for Sam and Tamira. To survive, Sam has to now identify fully with her culture.

The coming of age story about the child of immigrants going through a phase of displacement and assimilation is more interesting than the usual horror pic monster stories.

It's a film I have mixed feelings about, even if I appreciated its cultural lessons I still found it disjointed and lacking in substance.

It played at the Fantasia Film Festival.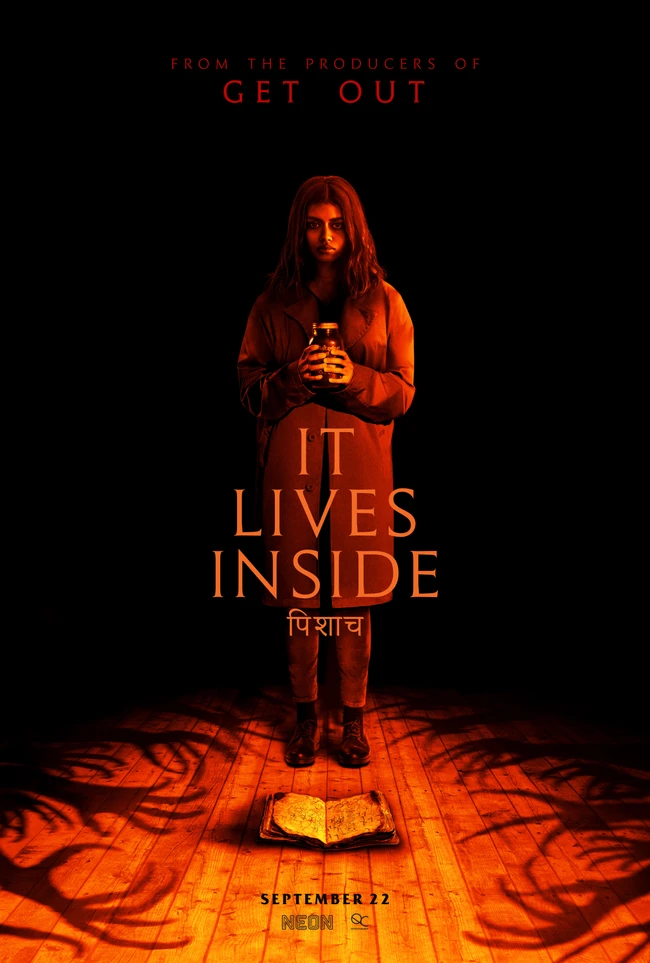 REVIEWED ON 9/30/2023 GRADE: B-