INVOKING YELL
(director/writer: Patricio Valladares; screenwriter: Barry Keating; cinematographer: Vittorio Farfan; editor: Patricio Valladares; music: Rocco; cast: Macarena Carrere (Tania), Maria Jesus Marcone (Andrea), Andrea Ozuljevich (Ruth); Runtime: 84; MPAA Rating: NR; producer: Vittorio Farfan; Vallastudio Pictures; 2023-Chile-in Spanish with English subtitles)
"Atmospheric found footage film."
Reviewed by Dennis Schwartz
 
The found footage horror pic, set in the 1990s, is a low-budget one, shot in the Chilean woods on a week-end by Chilean director Patricio Valladares ("Embryo"/"Wrong Trail"), who co-writes it with Barry Keating.

It follows a trio of young women (Tania-Macarena Carrere, Andrea-Maria Jesus Marcone and Ruth-Andrea Ozuljevich),  who are a depressive suicidal black metal band called "Invoking Yell." They go into the woods to record a demo music video and record the sounds of spirits who lost their lives in a fiery bus crash in the woods years ago, whose cries when recorded they hope will make their music more disturbing and appealing to their fans.

Tania and Andrea are band members, while Ruth wants in and is documenting the trip with sound equipment and a camera.

The band is not lovable (you can say that again), with the arrogant Andrea being the most obnoxious. Being cool is what motivates them. The filmmaker could care less if that irritates the viewer.
 
I was not sure where the filmmaker was going with this atmospheric found footage film, but by the end it delivers an unnerving film experience that's unique, even if not for everyone.

It played at the Panic Fest.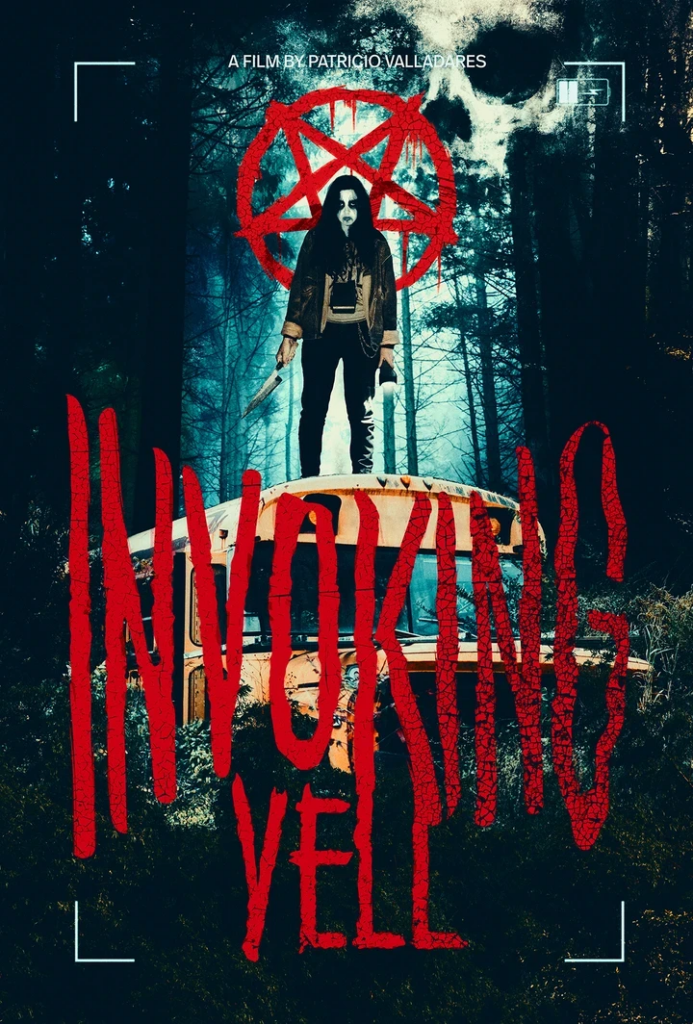 REVIEWED ON 5/7/2023  GRADE: B