IMMACULATE ROOM, THE
(director/writer: Mukunda Michael Dewil; cinematographer: Rasa Partin; editor: Megan Brooks; music: Steve London; cast:  Kate Bosworth (Kate Frith), Emile Hirsch (Mikey Walsh), Ashley Greene (Simone), M. Emmet Walsh (Harry Frith), Tiffany Smith (Mary), Alex Sgambati (Q Walsh), Gianna Wichelow (Room Voice); Runtime: 88; MPAA Rating: R; producers: Daniel Baur, Joel David Moore, Doug Murray; Screen Media Films; 2022)
"A character-driven psychological thriller that is outlandish."
Reviewed by Dennis Schwartz
A character-driven psychological thriller that is outlandish. It's directed and written by Mukunda Michael Dewil ("Retribution"/"Vehicle 19"). It's a film overflowing with ideas that it can't handle as it winds up a muddled mess as it tries to be a satire on reality TV.

The gimmicky plot depicts an ideal couple who participate in a psychological experiment as lab rats (supposedly promoted by a wealthy rich scientist), whereby if they can remain together in a bare white room for fifty days without distractions they will get $5 million. What they didn't bargain for is the room has things hidden in it that they were not aware of, such as private demons holding shameful truths that may destroy them if revealed.

The slick film gets from the couple, Kate (Kate Bosworth) and Mikey (Emile Hirsch), as good a performance as possible, but that's not enough. Its back stories on the couple fail to enliven things, while its conclusion is too inadequate to add any in-depth social commentary.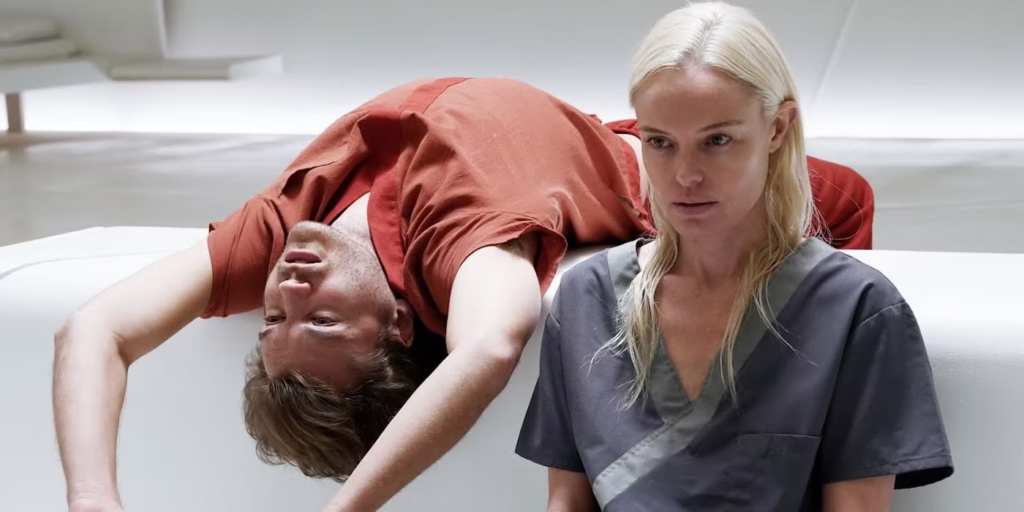 REVIEWED ON 9/23/2022 GRADE: C+