IMITATION GENERAL
(director: George Marshall; screenwriter: short story in the Saturday Evening Post by William Chamberlain/William Bowers; cinematographer: George J. Folsey; editor: Harold F. Kress; cast: Glenn Ford (MSgt. Murphy Savage), Red Buttons (Cpl. Chan Derby), Taina Elg (Simone), Dean Jones (Cpl. Terry Sellers), Buzz Henry (Tank Commander), Ralph Votrian (American Pfc.), John Wilder (Lt. Jeff Clayton), Tige Andrews (Pvt. Orville Hutchmeyer), Kent Smith (Brig. Gen. Charles Lane); Runtime: 88; MPAA Rating: NR; producers; William B. Hawks: MGM/Amazon; 1958-B/W-in English, French & German)
"Too weak a satire to be effective."
Reviewed by Dennis Schwartz

Director George Marshall ("How The West Was Won"/"The Blue Dahlia") has trouble making this strained war comedy funny or believable. The film's theme that the uniform makes the man in the service is too weak a satire to be effective. It's based on the 1956 short story by William Chamberlain that appeared in the Saturday Evening Post. William Bowers wrote the dull screenplay.

During World War II, in 1944, in France, a progressive Brigadier General (Kent Smith), believing it's a general's duty to be in the field with his men, is killed in the field by German machine gun fire. This comes after being in a losing battle and then rounding up a group of lost soldiers wandering around in the middle of a two-mile gap in the American line so he can fight back.

The thinking man's general takes over a farm house owned by a French women named Simone (Taina Elg), living there alone, who speaks no English. He's accompanied there by Corporal Derby (Red Buttons) and Master Sergeant Murphy Savage (Glenn Ford). The plan is to make the farm his command post, where he hopes to conduct raids on the enemy. But when killed Murph puts on the general's insignias and while imitating the general hopes to carry out his plan to inspire the demoralized troops to fight their way out of being completely encircled by the Nazis.

The fake general ambushes the Germans while they cross a creek and destroys their tanks, and the allied planes appear after he contacts them by radio and bombs the Germans into submission thereby leading the Americans to victory.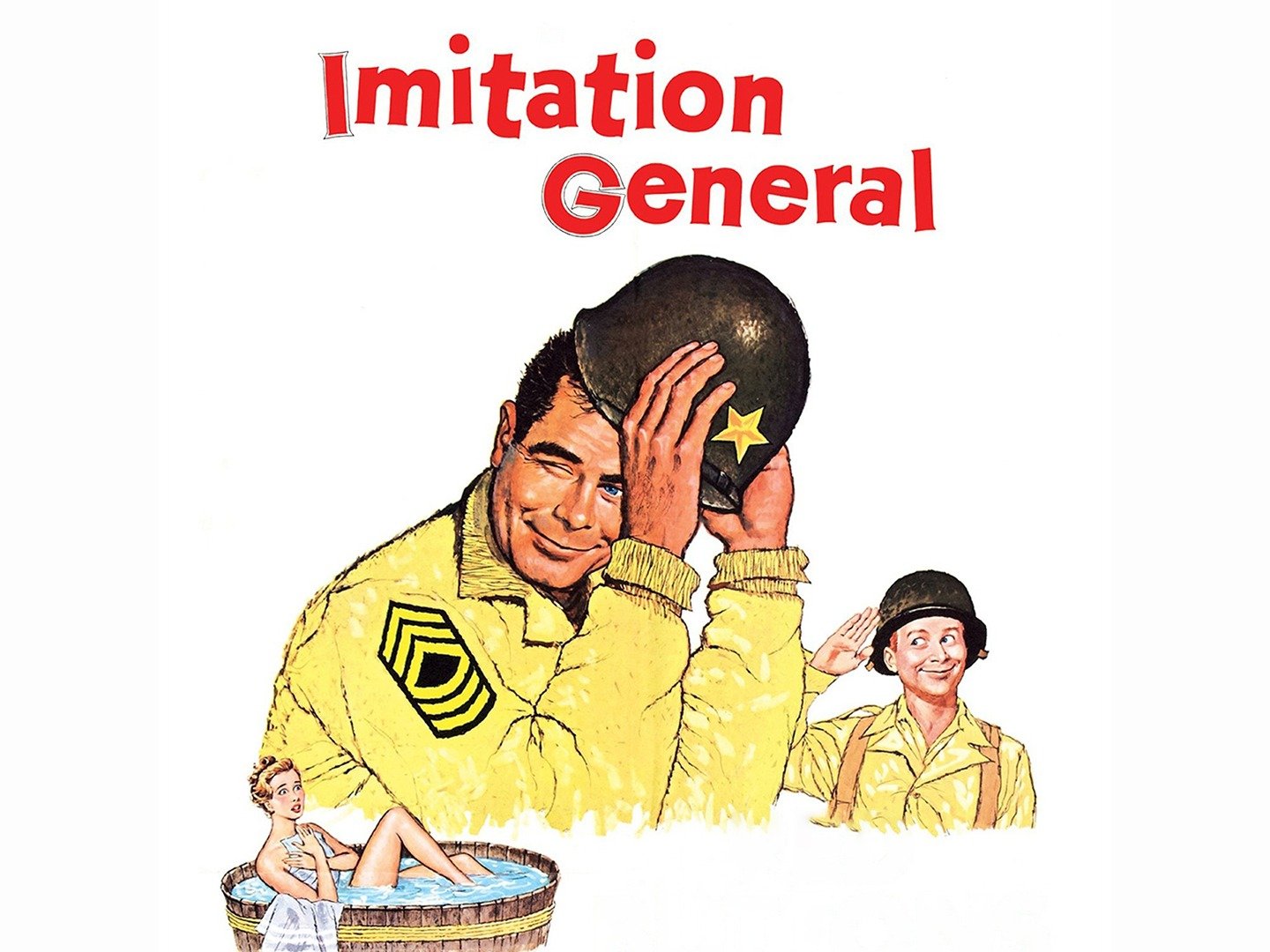 REVIEWED ON 6/1/2022  GRADE: C+