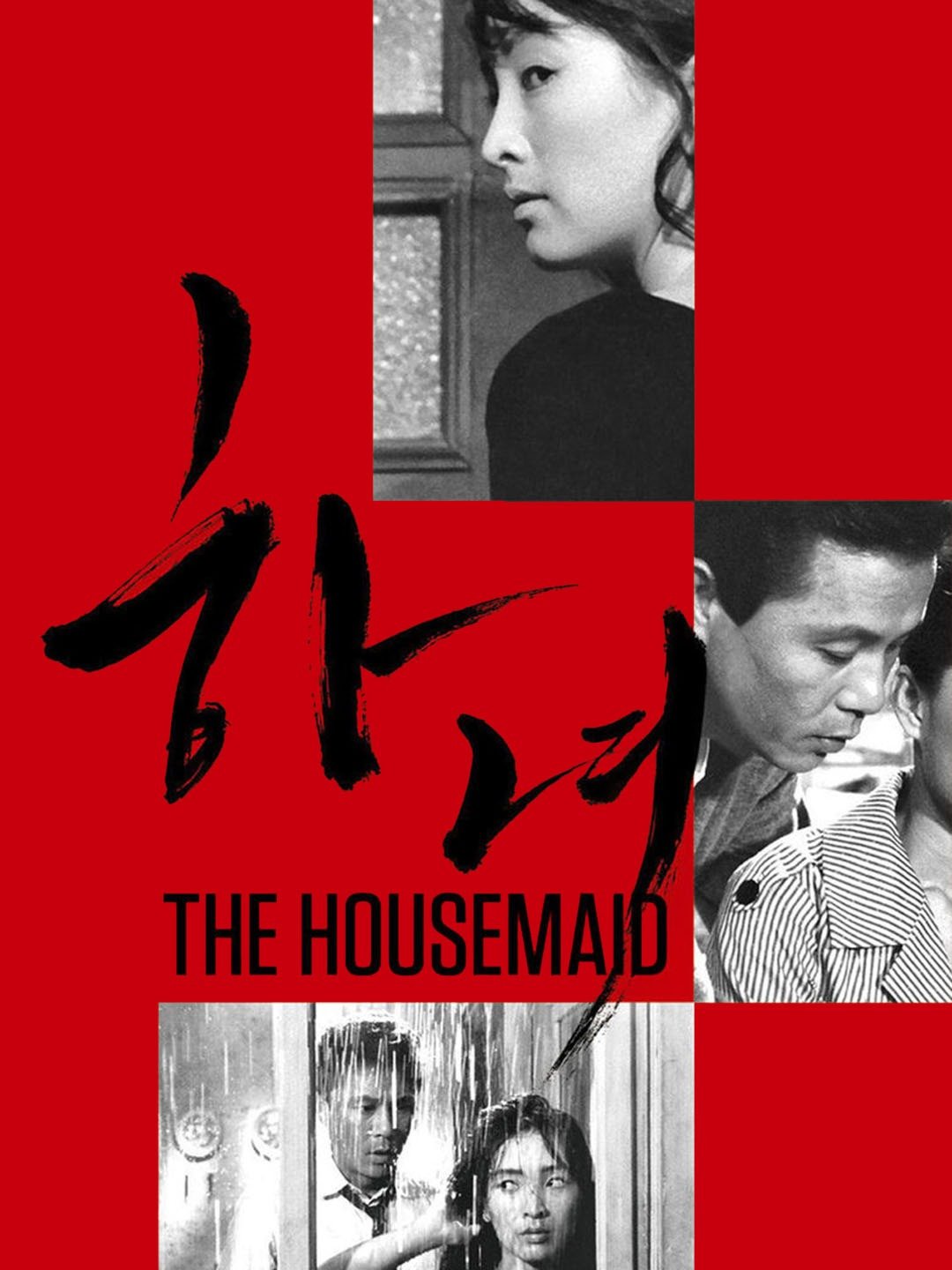 THE HOUSEMAID (HANYO)
(director/writer: Ki-young Kim; cinematographer: Deok-jin Kim; editor: Young-Keun Oh; music: Sang-gi Han; cast: Jin Kyu Kim (Dong-sik Kim), Lee Un-shim (Myung-sook, housemaid), Ju Jeung Ryu (Mrs. Kim), Aeng-ran Eom (Miss Kyung Hee Cho), Seon-ae Ko (Seon-young Kwak), Sung-kee Ahn (Chang-soon Kim), Yoo-ri Lee (Ae-soon Kim); Runtime: 111; MPAA Rating: NR; producer: Ki-young Kim; The Criterion Collection; 1960-South Korea-in Korean with English subtitles)
"The strange film has reached cult classic status, as it lays out a nightmarish scenario over its soap opera story."
Reviewed by Dennis Schwartz
Korean filmmaker Ki-young Kim("Burying Old Alive"/"Free Woman"/"Hunting of Fools") has a field day using the sexual obsession theme in this tense bizarre psychological drama about a housemaid ruining the happy marriage of a middle-age couple. It was a major commercial hit upon its release in South Korea, but not abroad. Hanyo dropped out of sight until it was digitally restored and re-mastered by the Korean Film Archive and the Martin Scorsese connected World Cinema Foundation, after shown at film festivals in 1997. The restored digital film premiered at the 2008 Cannes film festival and an English-subtitled Korean DVD followed soon after. But an American release wasn't released until Criterion's in 2013. In 2010, a stylish and more lurid remake of the original, directed by Sang-soo Im, was released in South Korea. Unfortunately Ki-young Kim would perish in a house fire one year later, just as his reputation was finally gaining some long overdue international recognition.
Kim Jin Kyu (Dong Sik) is a hunky pianist, who earns extra money as a music teacher in an all-girls factory. The extra money is needed for the following reasons: a bigger new house is under construction, his seamstress wife Mrs. Kim (Ju Jeung Ryu) is pregnant and to give his two young children, the crippled Ae-soon (Yoo-ri Lee) and the younger spoiled brother Chang-soon (Sung-kee Ahn), the material comforts they need for growing up without any worries. Factory worker Miss Kwak (Seon-ae Ko) has a crush on the piano teacher and writes a love letter to him when egged on by work colleague Miss Kyung Hee Cho (Aeng-ran Eom). The humorless teacher reports her to the dorm supervisor, and the factory worker is so ashamed she commits suicide a few days later. Meanwhile Miss Cho, who also is smitten by the teacher, begins to take private piano lessons in Kim's house as Kim doesn't realize that she was the dead girl's best friend. Kim even asks Cho to recommend a maid, and the one chosen is a calculating factory worker named Myung-sook (Lee Un-shim), the titular heavy, who tries to seduce her boss and worm her way into the family as the maid from hell.
One has to suspend belief to follow how the demon maid destroys the family who employ her. When Kim has an affair with the maid and can't get her off his back, the suspense builds as the piano teacher's carefully planned orderly life begins coming apart. The family is faced with a serious domestic problem, as the maid wants the harried hubby for herself and the neurotic wife thinks more about the financial consequences of the incident than doing the right thing of reporting the maid to the police as a criminal.
The strange film has reached cult classic status, as it lays out a nightmarish scenario over its soap opera story.
REVIEWED ON 7/15/2014 GRADE: B