HOME ON THE RANGE
(director: Arthur Jacobson; screenwriters: based on Code of the West a Zane Grey novel/Harold Shumate/Erhel Doherty/Grant Garrett/Charles Logue; cinematographer: William C. Mellor; editor: Jack Dennis; music: Jay Gorney; cast: Jackie Coogan (Jack Hatfield), Randolph Scott (Tom Hatfield), Evelyn Brent (Georgia), Dean Jagger (Thurman), Fuzzy Knight (Cracker), Addison Richards (Beady), Ann Sheridan (Singer); Runtime: 54; MPAA Rating: NR; producer: Harold Hurley; Paramount Pictures; 1935-B/W)
"A lackluster semi-western."
Reviewed by Dennis Schwartz

This is the only film directed by Arthur Jacobson, who in the 1960s was primarily a TV director. This is your typical low-level racetrack film of the time that's turned into a western. It's based on the Zane Grey novel "Code of the West," and is written by Erhel Doherty, Grant Garrett and Charles Logue. It's adapted to the screen by Harold Shumate.

Jack Hatfield (Jackie Coogan), Tom's (Randolph Scott) younger brother, is the rancher in Green Valley riding Tom's horse Midnight in a race. If Tom's horse wins, it will solve their financial problems.

Thurman (Dean Jagger) is the gang leader of a confidence game, where he partners with Beady (Addison Richards) and the club singer Georgia (Evelyn Brent). They trapped the naive rancher brothers into losing a bundle in their confidence scheme and are trying to take the brother's ranch. But Georgia falls for Tom and leaves Thurman, as the brothers fight back.

In this B-film, we see Ann Sheridan, early in her career, who has a small part as a nightclub singer. 

It's a lackluster semi-western. But it indicates that Scott has the ability to be a future leading man.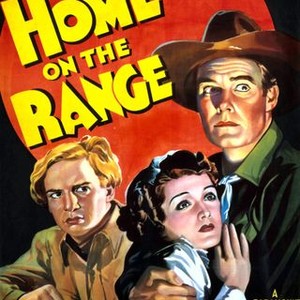 REVIEWED ON 5/18/2021 GRADE: C