HOLD ME TIGHT (SERRE MOI FORT)
(director/writer: Mathieu Amalric; screenwriter: based on the play Je reviens de loin by Claudine Galea; cinematographer: Christopher Beaucarne; editor: Francois Gedigier; cast: Vicky Krieps(Clarisse), Arieh Worthalter (Marc), Sacha Ardilly (Paul as a teen), Aurèle Grzesik (Paul as a boy), Anne-Sophie Bowen-Chatet (the older Lucie), Juliette Benveniste (The younger Lucie); Runtime: 97; MPAA Rating: NR; producers; Laetitia Gonzalez, Yael Fogiel, Olivier Père:  IFC Films/Lupa Film/Gaumont; 2021-France-in French, Germand & English, with English subtitles)
"A heart-breaking story about the difficulty of letting go."
Reviewed by Dennis Schwartz

French actor-director Mathieu Amalric ("Barbara"/"The Blue Room") is the director writer for this bold enigmatic arthouse family drama about a separation between a husband and wife that causes great grief to the wife.  It's based on the 2003 play Je reviens de loin by Claudine Galea. Despite excellent acting by the talented Vicky Krieps , the story is disjointed until it comes together after some clarifying vignettes and goes into the third act where it redeems itself by at last making sense.

The title is lifted from the song "La nage indienne" by Etienne Daho, which contains the lyrics "Serre-moi fort."

At first it gives us the impression that Clarisse (Vicky Krieps, Luxembourg actress), a young mother of a boy named Paul (played as a boy by Aurèle Grzesik and by Sacha Ardilly as a teen) and an older sister Lucie (as a teen played by Juliette Benveniste and by Anne-Sophie Bowen-Chatet as an adult pianist), has been abandoned by her factory worker husband Marc (Arieh Worthalter, Belgian actor). We see her in grief playing the card game of Concentration with Polaroids laid out on a table. It's not clear what happened, as there are only hints to what separated the family.

The psychological drama left me disengaged until it became clear it was a heart-breaking story about the difficulty of letting go and dealing with the mourning process after death.It premiered at the Cannes Film Festival.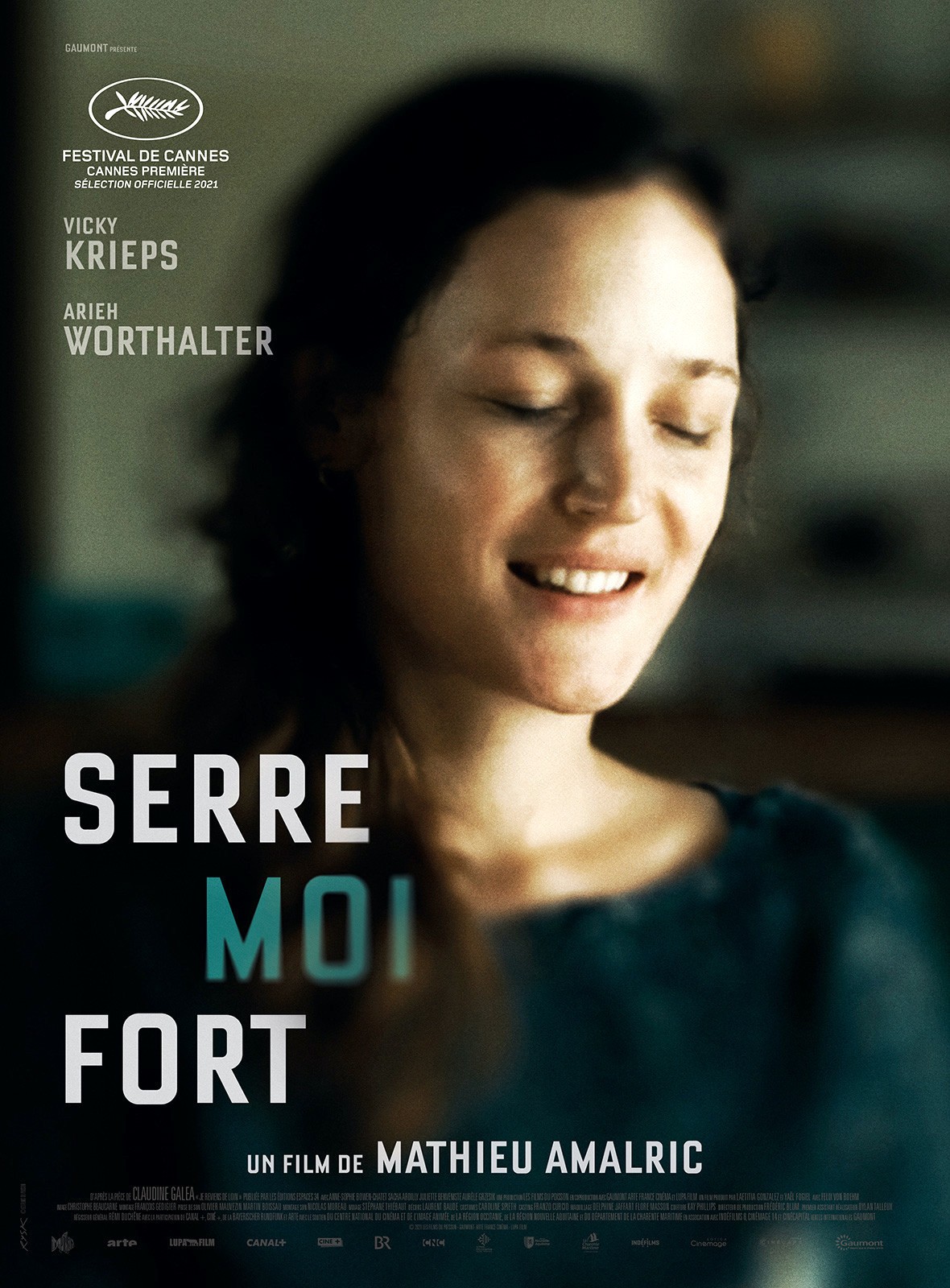 REVIEWED ON 3/14/2022 GRADE: B