HATING PETER TATCHELL
(director/writer: Christopher Amos; editor: Bergen O'Brien; music: Paul Arnold/Andrew Barnabas; cast: Ian McKellan, Stephen Fry, Peter Tetchell , Dr. George Carey; Runtime: 91; MPAA Rating: NR; producer: Veronica Fury/Christopher Amos/Lee Matthews; Netflix; 2021-Australia)
"A moving biopic about someone who rocks the establishment in his incessant fight for equality."
Reviewed by Dennis Schwartz

An LGBTQ+ documentary by Aussie-born director-writer Christopher Amos ("Dressed as a Girl") about the controversial 54-year-old gay human rights activist, the Australian-born Peter Tatchell, who is the subject of so much hatred. It makes for a good watch because it's fast paced, packed with intimate footage from his colorful life and shows him in action protesting in civil disobedience against all the wrong wars recently, the oppressive regimes and bigotry over race, gender and sexuality.
In America he might not be that well-known, but in Britain he's well-recognized.
Peter has played a significant role in revolutionizing how homosexuals are viewed today, ever since arriving in London at 19, in 1971, where he protested the Vietnam War and rallied around the Gay Liberation Front.
Major turns in the film have LGBT+ activist Sir Ian McKellan's interview of Tatchell, whose own words are stirring for the cause. Also interviewed are the gay activist actor Stephen Fry. The ex-Archbishop of Canterbury George Carey, who called Tatchell "a bullying chap," is shown-up when Tatchell took the pulpit from him in his cathedral on Easter Sunday 1998 to decry Anglican opposition to legal gay relationships. Footage of Tatchell in the news headlines during heated events, his ability to stir things up as a performance artist activist and his ability to get under the skin of politicians who call him a major irritant–working the media, and someone who always keep things hopping for the cause.

It's a moving biopic about someone who rocks the establishment in his incessant fight for equality. The now 69-year-old continues the good fight though conked on the head during demonstrations and having his flat upset over fifty times by his foes. His many personal stories about fighting for justice for all, should also appeal to those who are straight but admire freedom fighters of all stripes.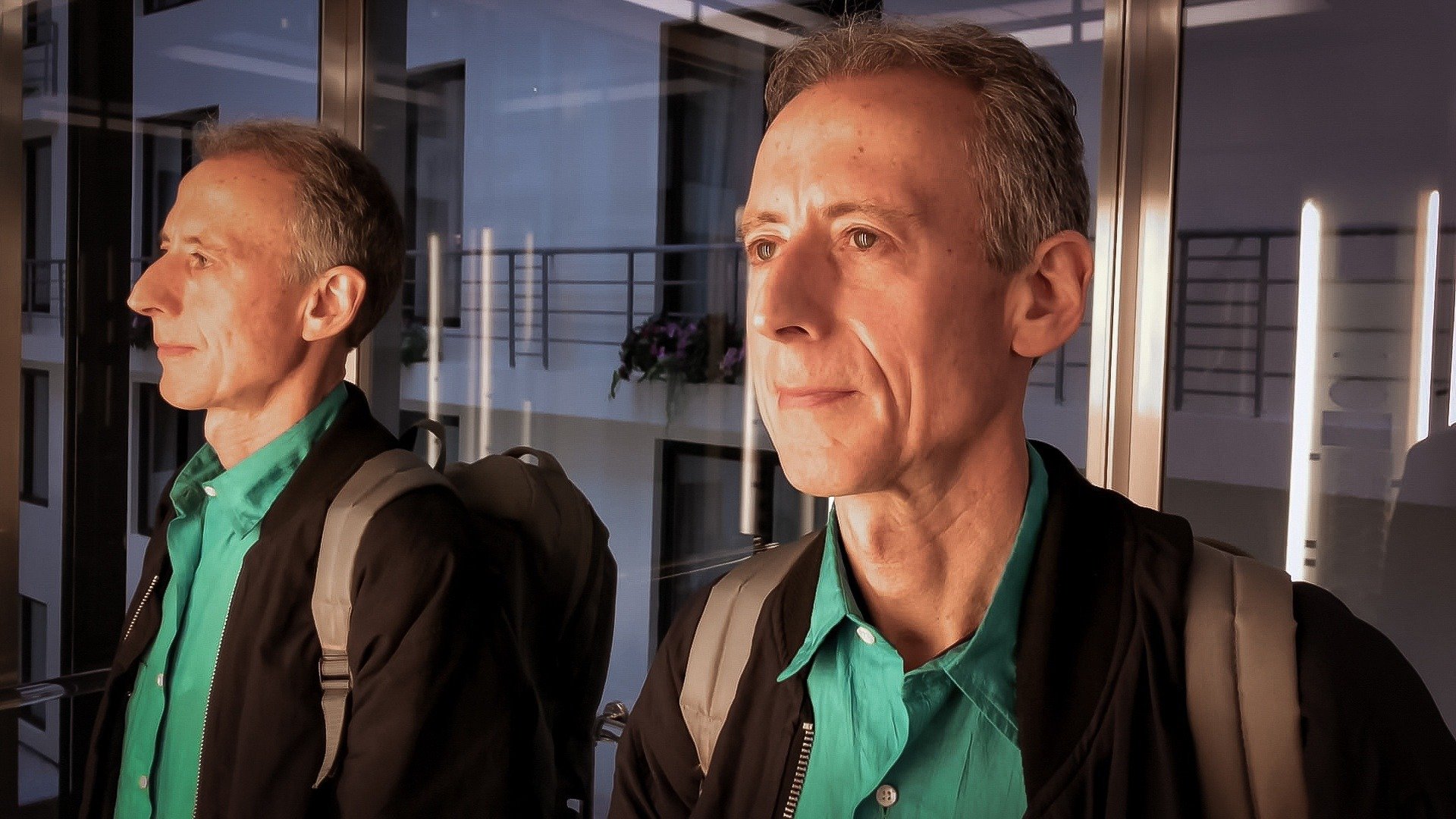 REVIEWED ON 6/17/2021 GRADE: B