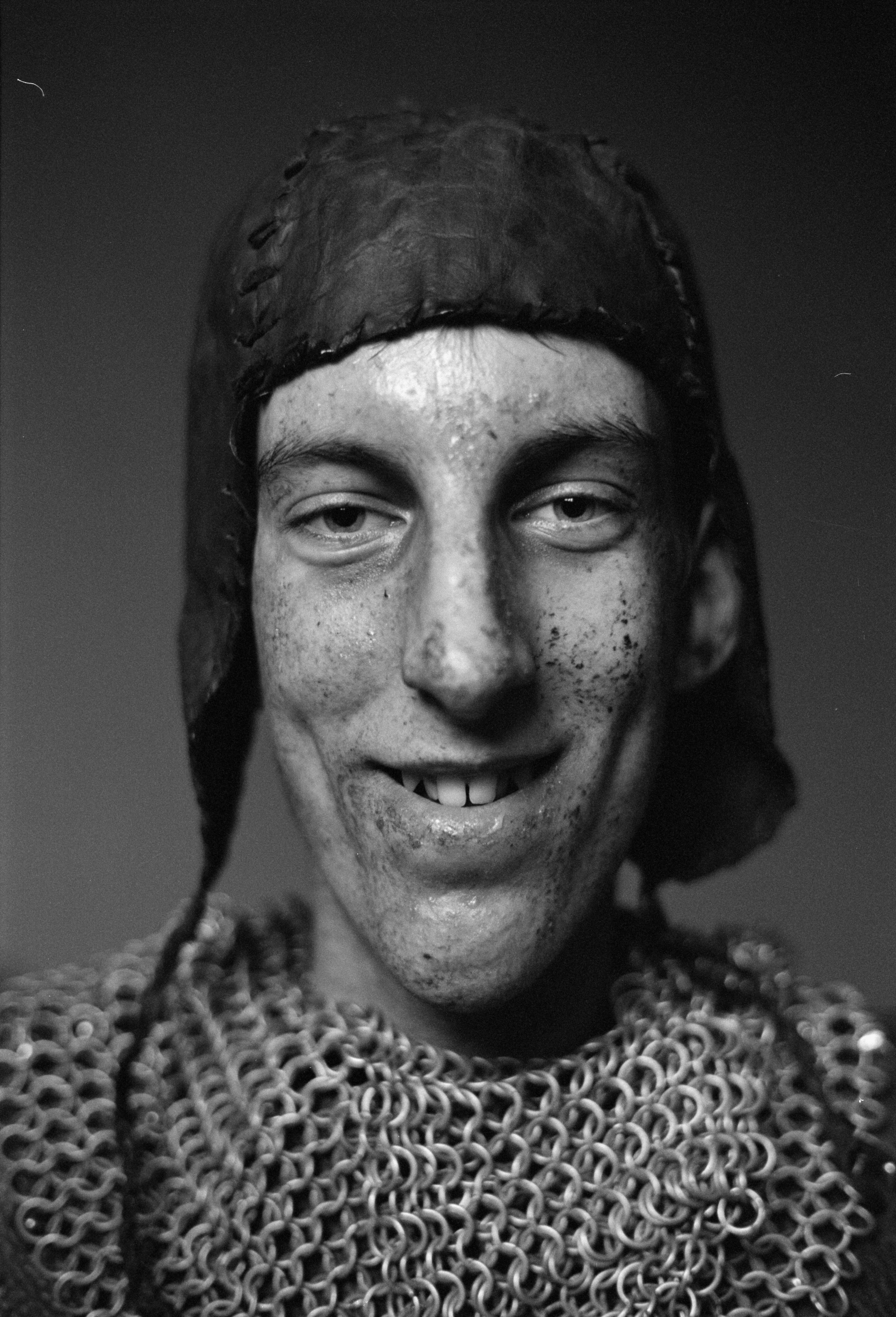 HARD TO BE A GOD (Trudno byt bogom)

 (director/writer: Aleksei German; screenwriters: from a novel by Arkady Strugatsky & Boris Strugatsky/Svetlana Karmalita; cinematographers: Yuriy Klimenko /Vladimir Ilin ; editor: Irina Gorokhovskaya; music: Viktor Lebedev; cast: Leonid Yarmolnik (Don Rumata), Aleksandr Chutko(Don Reba), Yuriy Tsurilo (Baron Pampa), Evgeny Gerchakov (Dr Budakh), Aleksandr Ilin (Arata); Runtime: 177; MPAA Rating: NR; producer: Viktor Izvekov /Leonid Yarmolnik; Kino Lorber; 2013-Russia-in Russian with English subtitles-B/W)

"An allegory of Russian barbarism."
Reviewed by Dennis Schwartz
The final film of the Russian auteur Aleksei German ("The Seventh Companion"/"Twenty Days Without War"), who died in 2013 and the small part uncompleted was finished by his wife and son. This is a tough film to follow because it's so chaotic, brutal and long. It plays best as a study in depravity, and as an allegory of Russian barbarism.
It is set in the Middle Ages on the backward Planet Arkanar, that resembles Earth. The focus is on the nobleman Don Rumata (Leonid Yarmolnik), who is a member of a science team from the present day Earth sent there to do research on the retrograde realm and has been ordered not to interfere in the planet's political or historical life. The scientists are treated by the planet natives as divine beings. As it turns out, Don Rumata is both godlike and useless in such a primitive place. It opens with the grizzly killing of an intellectual critic, which sets off a bloodbath by the planet's debauched Prime Minister Don Reba (Aleksandr Chutko) that can't be curbed. We get bizarre tools, torture, blood and guts, mud, excrement and madness.
There are endless ugly scenes which are subject to an aesthetic satire of the backward society and the Earth-born visitors. The black-and-white sci-fi film is based on the novel by the siblings Arkady & Boris Strugatsky (authors of the source novel for Tarkovsky's Stalker), and is co-written by German and Svetlana Karmalita.It was previously filmed as the Russian/West German co-production Hard to Be a God (1989) under director Peter Fleischmann. It was challenged by the writers, who were not pleased with the result. Yet this current version strays further from the book than the previous more faithful one. It's an insidious film that abounds with perverse pleasures for those so inclined to sink so low and with a gluttony of long takes for those who can't get enough of such shots. The unique film is not for everyone.
REVIEWED ON 3/21/2017 GRADE: B+   https://dennisschwartzreviews.com/