GUN HAWK, THE
(director: Edward Ludwig; screenwriters: Jo Heims/story by Max Steeber & Richard Bernstein; cinematographer: Paul C. Vogel; editor: Rex Lipton; music: Jimmie Haskell; cast: Rory Calhoun (Blaine Madden), Rod Cameron (Sheriff Ben Corey), Ruta Lee (Marleen), Rod Lauren ('Reb' Roan), Lane Bradford (Joe Sully) Bob Wilke (Johnny Flanders), Morgan Woodward (Deputy 'Mitch' Mitchell), John Litel (Madden's drunk father); Runtime: 92; MPAA Rating: NR; producer: Richard Bernstein; Allied Artists Pictures/Warner Archive; 1963)
"Sluggish and implausible Western."
Reviewed by Dennis Schwartz

Russian-born director Edward Ludwig ("The Black Scorpion"/"Cheyenne"), a so-so director noted for directing TV Westerns, moves things along too slowly in this sluggish and implausible Western written by Jo Heims from a story by Max Steeber & Richard Bernstein. It's the director's last feature film before he retired.


Sheriff Ben Corey (Rod Cameron) is a sympathetic reform minded lawman. Blaine Madden (Rory Calhoun) is an honorable gunslinger, who turned down the sheriff's offer to be his deputy, returning to the dusty town of Baxter, his hometown, for a brief personal visit after away for three years. He's heading for a border town called Sanctuary, that's run by Gun Hawk, who takes in for a price outlaws running from the law. His star guest is the smirking stagecoach robber Johnny Flanders (Bob Wilke).


But Blaine on the way to Sanctuary gets mixed up in a saloon fight over cheating at a poker game and sides with the cheater a young loose cannon Reb (Rod Lauren, a James Dean lookalike) over the Sully Brothers. When Joe Sully (Lane Bradford) plugs Blaine's drunk father (John Litel), for revenge, Blaine kills the brothers, and the sheriff seriously wounds Blaine when approaching the crime scene. Blaine escapes with Reb and heads for Sanctuary, but is dying and convices Reb in the weird climax to shoot him in a gun duel.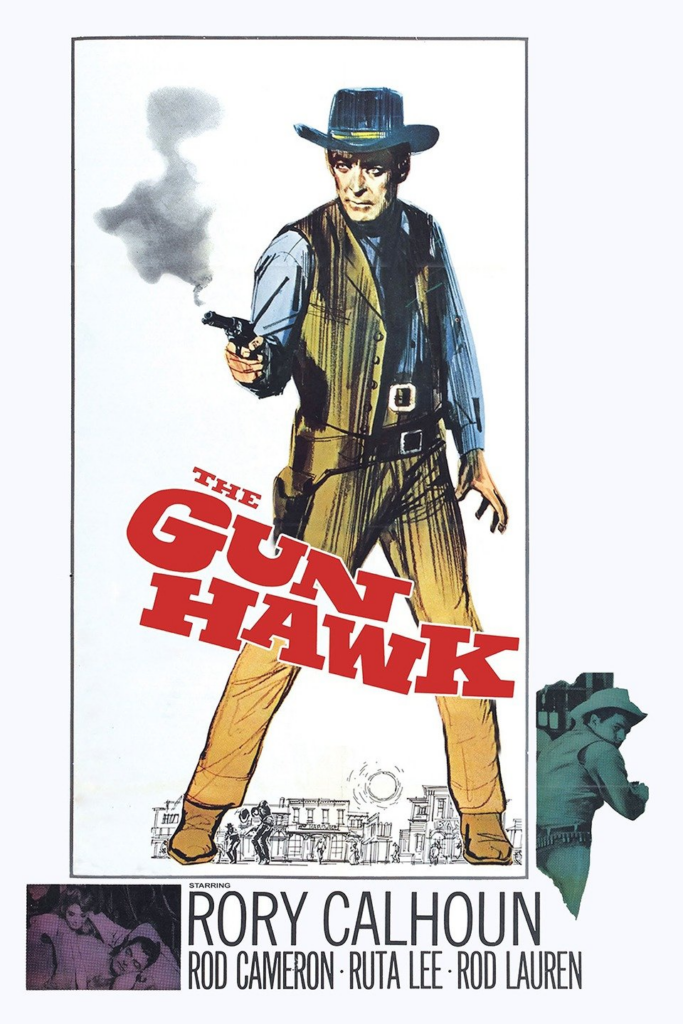 REVIEWED ON 2/11/2023 GRADE: C+