GRITT
(director/writer: Itonje Søimer Guttormsen; cinematographer: Patrik Säfström; editors: Michal Leszczylowski/ Geir Ørnholt/Itonje Søimer Guttormsen; music: Erik Ljunggren; cast: Brigitte Larsen(Gritt-Gry-Jeanette Dah), Lars Oyno (Lars), Maria Gracio Di Meo (Frida), Marte Wexelsen Goksøyr (Marte), Andrine Sæther  (Tante Rakel), Brad Burgess (himself, instructor of the Living Theater in NYC), Mattis Hermann Nyquist (Mattis), Shoukat Chengezi (Trainer Tøyen Fitness), Shokat Harjo (Asal), Linda Hverven (Tonje), Kyrre Hellum (Hansi), Lars Vaular (Lars Vaular), Christine O'Day (The Fitness Witch), Ragnhild Slettner (Volunteer at asylum center), Mariann Hole (Mariann); Run time: 118; MPAA Rating: NR; producer; Maria Ekerhovd: Mer Film, Mubi; 2021-Norway-in Nowegian & English with English subtitles)
"An intense and challenging character study that suspends judgement on the flawed main character —a failed artist."
Reviewed by Dennis Schwartz

The feature debut by Norwegian filmmaker Itonje Søimer Guttormsen takes a probing look at the art world. It's filmed with a prologue and five chapters, and is shot guerilla-style with a hand-held camera by cinematographer Patrik Säfström and his crew of five. Also the edit is deep-edged with a team that includes the director plus Michal Leszczylowski and Geir Ørnholt.

This longer version is a follow-up to the director's 30-minute 2016 short Retract.

A humorless woman in her mid-thirties, Gritt-short for Gry-Jeannette (Birgitte Larsen, her first leading role), is an ambitious actress from Oslo who wishes to make her mark in the world of performing art, but believes she has been made an outsider by self-appointed guardians of the industry.

We first see her working in a Norwegian theater project, a bad play about miners as lovers called The Three Colors of Ibsen, as an "undercover support" for Marte (Marte Wexelsen Goksøyr), an actress with Down's syndrome. Though glad to have a job, she craves a more fulfilling one. When her project The White Inflammation is turned down for funding by her government's Board of Culture, she returns to Oslo and her life starts to come apart. When her aunt (Andrine Sæther) sells the apartment where she is living, she stays at the local theater (that follows the experimental art of  Artaud's "theatre of cruelty" )

We're kept in the dark whether or not Gritt has talent or not and her attempt to be a star isn't simply delusional.

The Oslo theater director Lars Oyno (the real theater director), not only lets her crash at the theater but lets her work filming the residents at a refugee center. She's inspired by their stories and makes promises to the refugees in which she can't keep and stops doing her job of filming them (which gets her fired by Lars).

Gritt seems to be a lost soul, a self-defeating loser, saddled with an impending mental illness, who navigates her career with no help from any support group, as she rattles on about witches in public outbursts. The film changes tone, as it applauds her grit and perseverance in such a cold world even as it admits to her many flaws.

The film has the feel of a documentary (real people have big parts in it). It looks good visually, as in its conclusion it films in black as it morphs from being a lark to a sturdy dark comedy. But be aware it's not always a good watch and its protagonist is not an easy person to like.
It's an intense and challenging character study that suspends judgement on the flawed main character–a failed artist.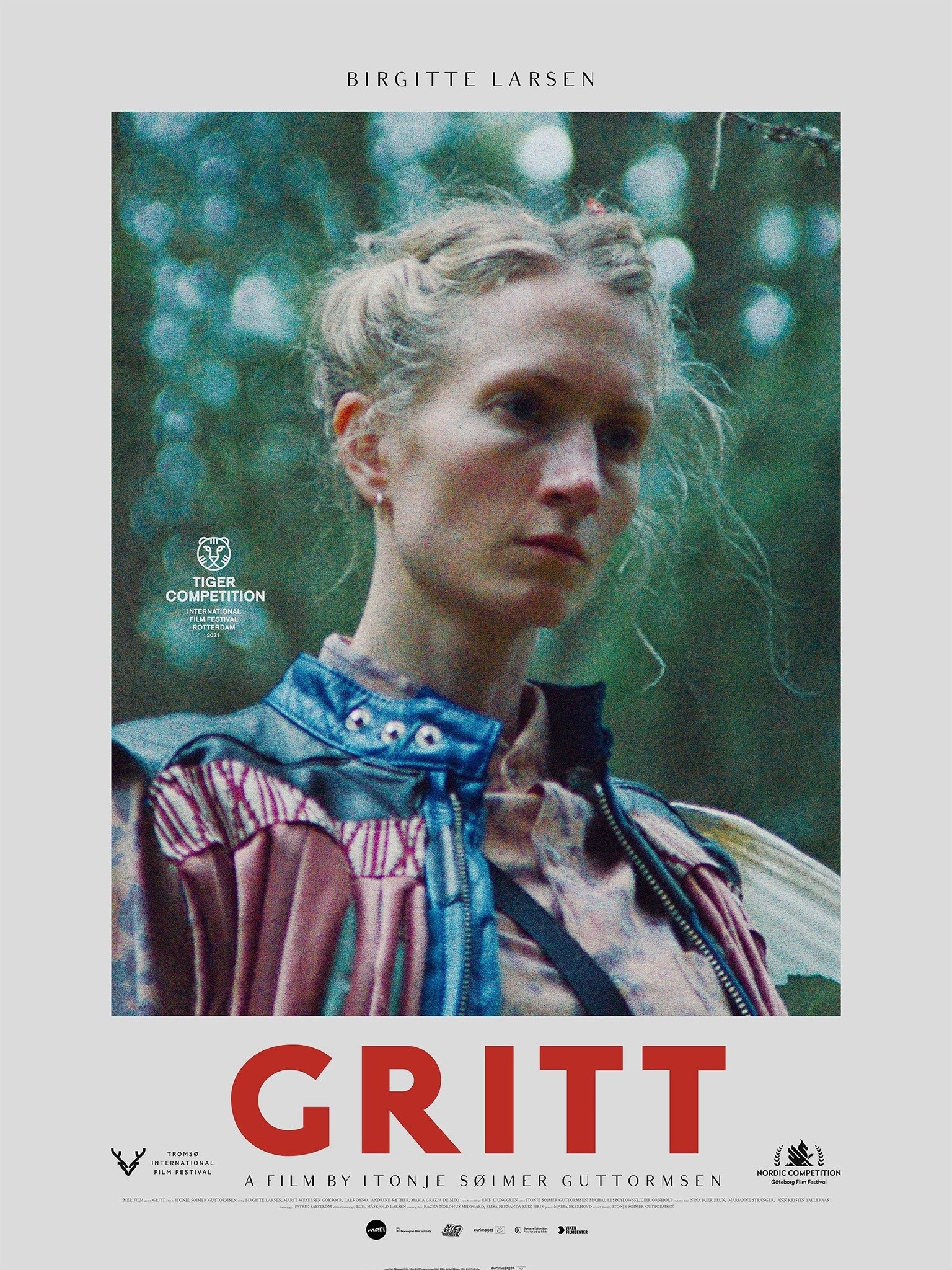 REVIEWED ON 1/18/2022  GRADE: B–