GOD'S COUNTRY
(director/writer: Julian Higgins; screenwriter: Shaye Ogbonna/based on the short story Winter Light by James Lee Burke; cinematographer: Andrew Wheeler; editor: Justin LaForge; music: DeAndre James Allen-Toole; cast: Thandiwe Newton (Prof. Sandra Guidry), Jeremy Bobb (Wolf), Aaki (Aaki), Jefferson White (Samuel),  Joris Jarsky (Nathan), Kai Lennox (Arthur), Tanaya Beatty (Gretchen); Runtime: 102; MPAA Rating: NR; producers; Miranda Bailey, Halee Bernard, Julian Higgins, Amanda Marshall: Cold Iron Pictures; 2022)
"An engaging slow-burn thriller set in Montana."
Reviewed by Dennis Schwartz

An engaging slow-burn thriller set in Montana, that comments on American exceptionalism. It's  written-directed by Julian Higgins("Here and Now"/"Thief"), with Shaye Ogbonna as co-writer, and is based on mystery writer James Lee Burke's 2015 short story, "Winter Light."

The Black humanities professor Sandra Guidry (Thandiwe Newton) currently resides in the rural mountainous region of snowy Montana. In her backstory we learn she was a police officer in New Orleans and after Hurricane Katrina moved here with her mom. But mom has just died, and she's now on her own.

Sandra's troubled by two white hunter brothers named Nathan (Joris Jarsky) and Samuel (Jefferson White), who continually trespass on her private property, using it take a shortcut to hunt and for a time parking their red truck there, as they believe they are entitled to do as they please. When the situation is unresolved after she politely asks them to stop, things pick up in intensity. This turns the vulnerable Sandra into someone fiercely defending her rights.

The narrative is filled with symbolism, racial tension and a sense of white male empowerment. It's a film about change being in the air everywhere and of the victim fighting back to get what is rightfully theirs, even if it means being the underdog in the fight.

Though the matter is only a slight one, the outsider professor decides to fight even if alone when offered no help by the racist sheriff.
It played at the Sundance Film Festival.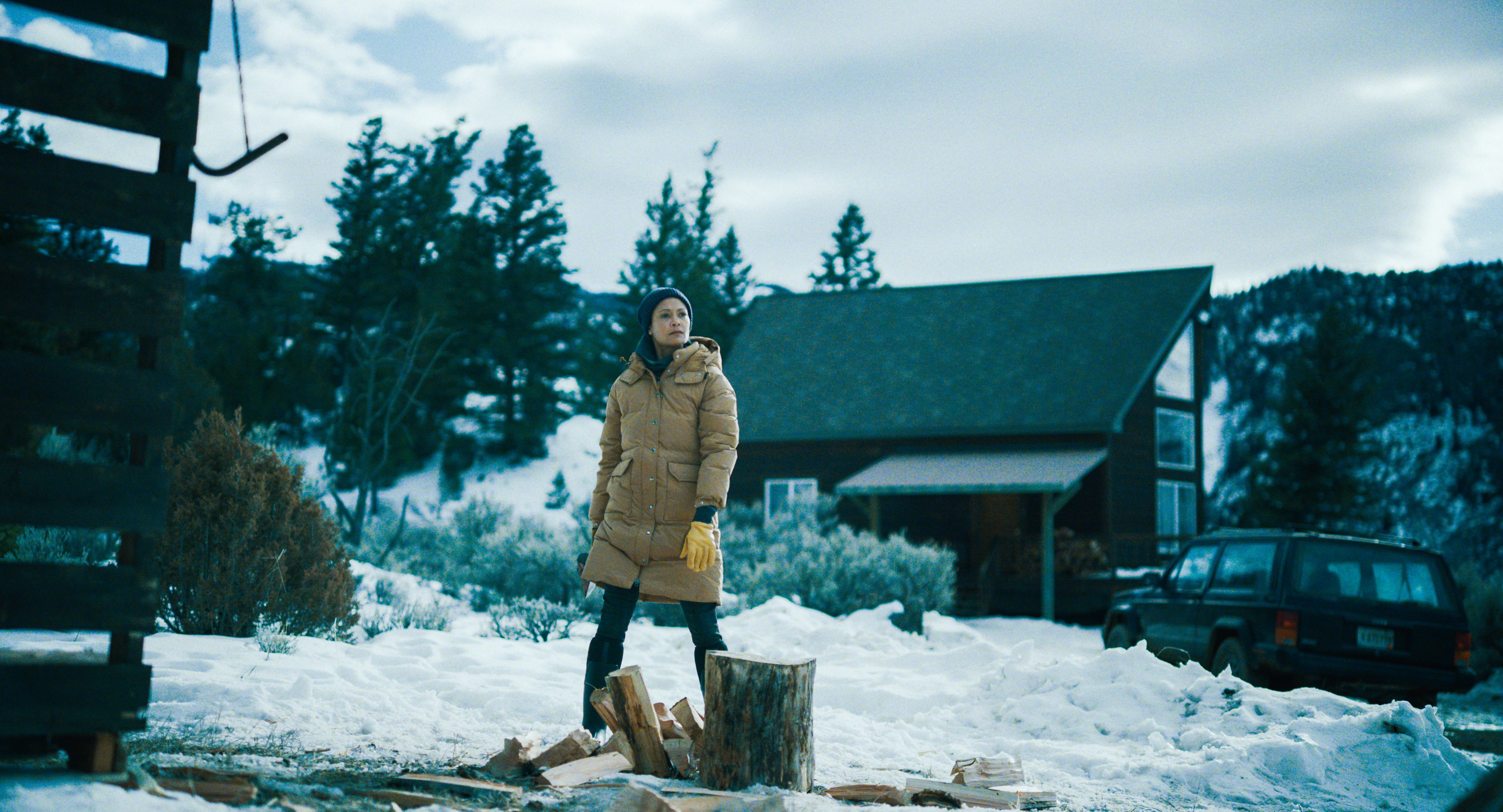 REVIEWED ON 2/2/2022 GRADE: B