GLORIA BELL
(director/writer: Sebastián Lelio; screenwriter: Alice Johnson Boher; cinematographer: Natasha Braier; editor: Soledad Salfate; music: Matthew Herbert; cast: Julianne Moore (Gloria), John Turturro (Arnold), Sean Astin (Jeremy), Michael Cera (Peter), Caren Pistorius (Anne), Brad Garrett (Dustin), Jeanne Tripplehorn (lady friend), Rita Wilson (lady friend), Barbara Sukowa (Melinda); Runtime: 101; MPAA Rating: R; producers: Juan de Dios Larrain, Pablo Larrain, Sebastian Lelio; A24; 2018)
"Moore gives a signature performance as a urban romantic survivor."
Reviewed by Dennis Schwartz

Chilean director Sebastián Lelio's ("A Fantastic Woman"/"The Year of the Tiger") closely copied English-language remake of his 2013 Gloria is seemingly as good as his original. Julianne Moore takes the place of the original star Paulina Garcia.

The 50-year-old Gloria Bell (Julianne Moore) has been divorced for 12 years. The brittle woman with the forced smile works in a Los Angeles insurance office. Over the years her grown children (Michael Cera & Caren Pistorius) have become distant and suffer from life disappointments. At home Gloria's vexed by a neighbor's creepy hairless cat who keeps getting into her apartment. Her only enjoyment is making the disco club rounds at night, where she goes dancing, drinks heavily and meets various men.On one of her night's out she meets the seemingly Mr. Right, Arnold (John Turturro), the owner of a theme park (with paintball-gun games), and they begin an affair that suddenly ends when she invites him to her son's birthday party and he feels left out of the family celebration. The spineless guy becomes not dependable, as he still pines for his ex-wife and grown daughters and leaves her twisting in the wind.The character-study is always arresting and questions what kind of happiness should be prescribed for an older woman who is so vulnerable. It also questions how society deals with the aging process for women so differently than it does for men.
Brad Garrett plays Gloria's unpleasant ex-husband and Holland Taylor plays her mother.

Moore gives a signature performance as an urban romantic survivor, as she keeps the soap opera story a real-life drama. Fortunately it has not been altered into the usual Hollywood formulaic vehicle, and therefore makes for a mature watch.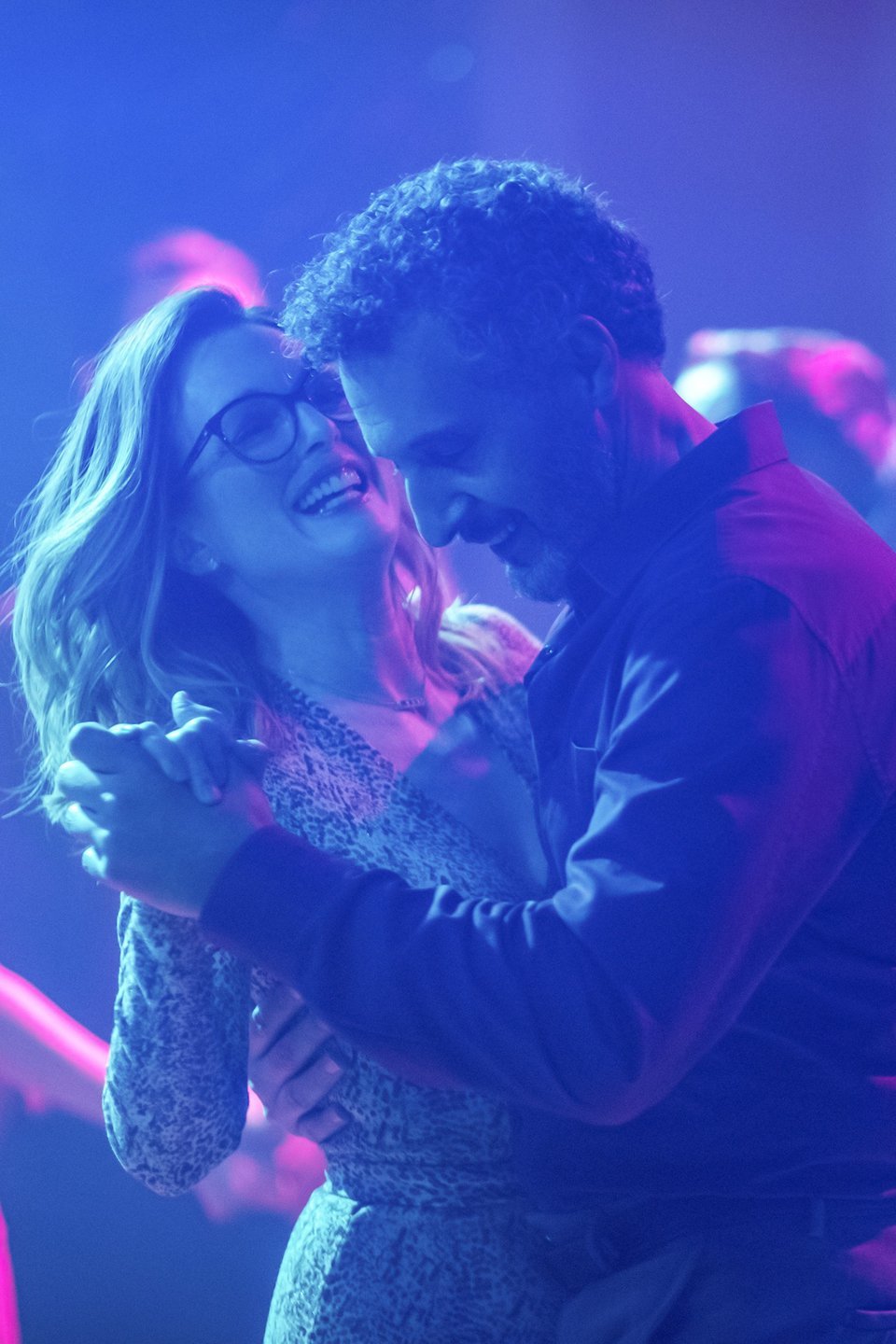 REVIEWED ON 3/1/2019 GRADE: B