FOUR SAMOSAS
(director/writer: Ravi Kapoor; cinematographer: Aakash Raj; editor: Anisha Acharya; music: Sagar Desai; cast: Venk Potula (Vinny), Sonal Shah (Paru), Sharmila Bhattacharya (Anjali), Nirvan Patnaik (Zak), Karan Soni (Sanjay), Summer Bishil (Rina), Tony Mirrcandani (Mr. Juneja,grocery store owner & Rina's dad), Ravi Kapoor (Vinny's Dad), ; Runtime: 80; MPAA Rating: PG-13; producers: Ravi Kapoor/Venk Potula/Craig Stovel/Rajiv Maikhuri; IFC Films; 2022-in English)
"What it lacks is depth, characters who are developed and a good script."
Reviewed by Dennis Schwartz
The Brit born Asian filmmaker and former actor Ravi Kapoor ("Miss India America") helms this low-budget rom/com/heist indie. It's filled with Bollywood charm and amusing Asian characters. It's set in Artesia's Little India, an area outside Los Angeles.

Hip-hop wannabe Vinny (Venk Potula), a sari store salesman who never raps, frets because his snobbish rich rival (Karan Soni) is going to marry his ex-girlfriend Rina (Summer Bishil) whom he broke up with three years ago. With three Indian friends–the misfit dreamer Zak (Nirvan Patnaik), the editor of a small independent newspaper Anjali (Sharmita Bhattacharya) and a malcontent engineer awaiting her green card named Paru (Sonal Shah), Vinny schemes to steal the bag of diamonds kept in the grocery store safe of Rina's dad (Tony Mirrcandani) to be used for the wedding ceremony and thereby stall the wedding by stealing Rina's dowry.

It's a quirky time killer pic that's cartoonish silly, as it crosses ethnic boundaries and Indian-American traditions and becomes more a film about keeping friends and finding love than a heist film.

What it lacks is depth, characters who are developed and a good script.  
                                                                               
It played at the Tribeca Film Festival.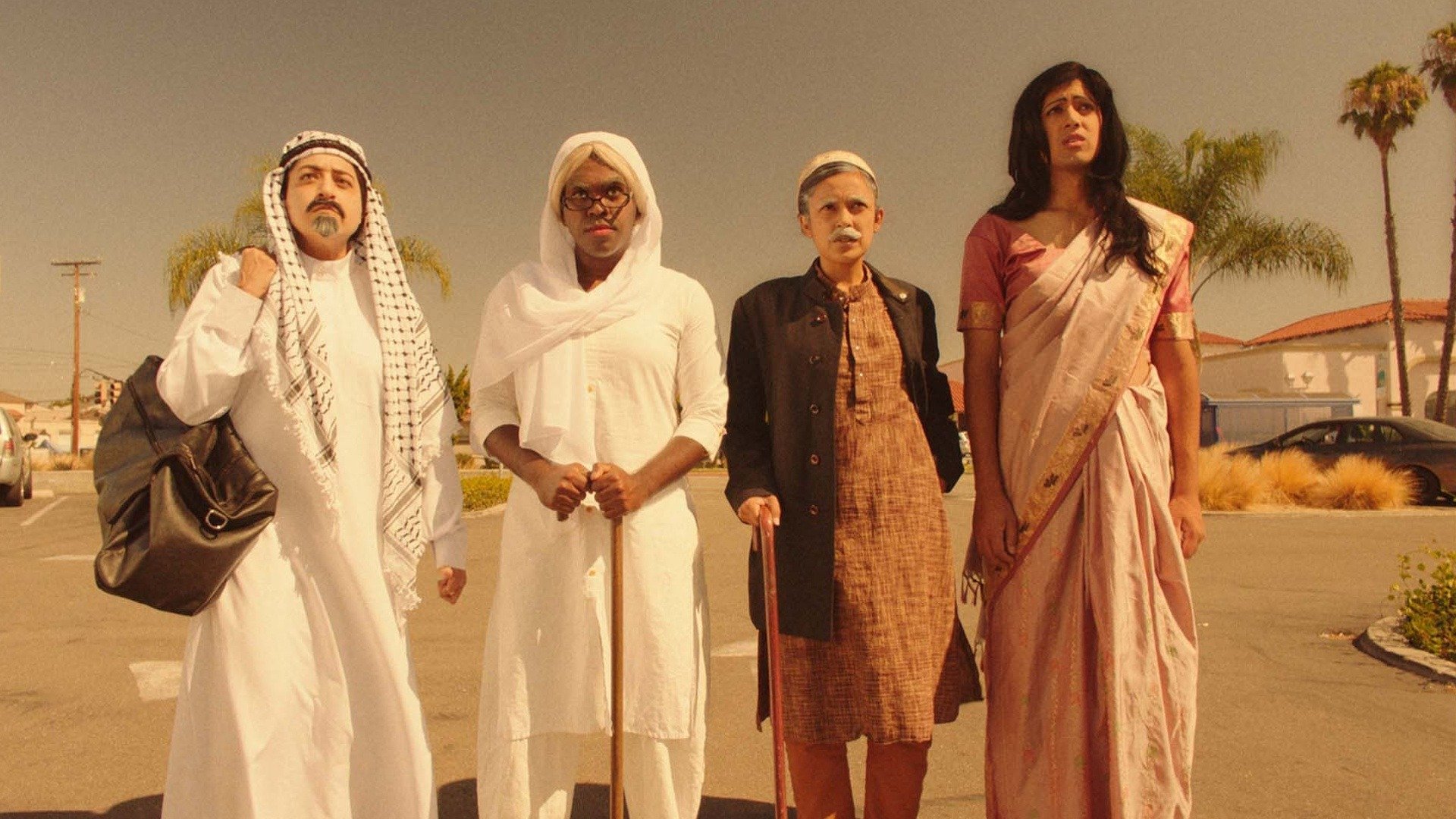 REVIEWED ON 1/6/2023 GRADE: C+