FORTY-NINERS, THE
(director: Thomas Carr; screenwriter: Dan Ullman; cinematographer: Ernest Miller; editor: Sam Fields; music: Raul Kraushaar; cast: Bill Elliott (Sam Nelson), Henry Morgan (Alfred Billings), Vitginia Grey (Stella Walker), John Doucette(Ernie Walker), Lane Bradford (William Norris), Stanford Jolley (Everett); Runtime: 71; MPAA Rating: NR; producer: Vincent Fennelly; Allied Artists; 1954-B/W)
"There are many plot holes in this routine detective Western."
Reviewed by Dennis Schwartz

Bill Elliott's last Western before playing a detective in crime films. Thomas Carr ("Dino"/"Captain Scarlett") adequately directs this Western with a Dragnet like narration. Dan Ullman is the writer, who tries to make it into a crime drama. There are many plot holes in this routine detective Western, with its main asset being Wild Bill.

In 1849, a marshal is killed in California in an ambush when trying to settle a claim dispute between prospectors during the Gold Rush. The mining engineer Everett (Stanford Jolley) confesses he hired the two killers without knowing their names and he got them through a drifter gambler Alfred Billings (Henry Morgan). In his Sacramento field office, U.S. Marshal Sam Nelson (Bill Elliott) is given by his boss three months to solve the murder case on his own.

After tracking Billings across the northern part of the state, Sam locates him cheating at cards and befriends him by saving his life. In Cold Water, Billings knows the shady saloon keeper Ernie Walker (John Doucett) and the crooked Sheriff Norris (Lane Bradford). When Billings blackmails them, they reluctantly make him a partner. Sam figures out these are the two killers he's after but needs proof that they murdered the marshal.

Walker's wife Stella (Virginia Grey) is unhappily married and confides in Billings that hubby sent her to find out where Billing's hid the letter that he threatened to have divulged if anything should happen to him. Billings suddenly reforms, noting he might be a swindler but he's not a killer, and warns Sam about the killers just in time before they can kill him.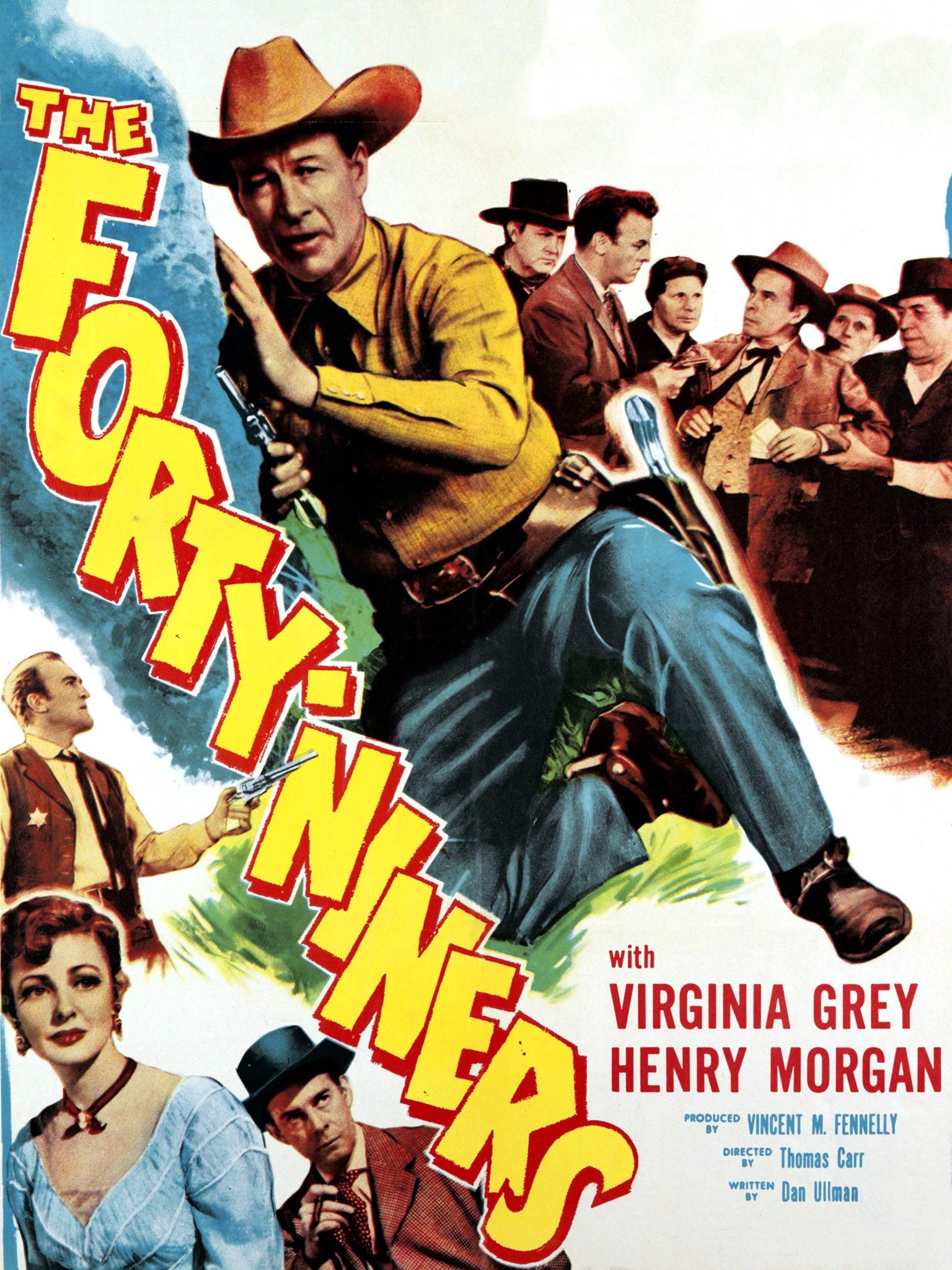 REVIEWED ON 10/5/2017 GRADE: B-