EVERY BREATH YOU TAKE (YOU BELONG TO ME)
(director: Vaughn Stein; screenwriter: David K. Murray; cinematographer: Michael Merriman; editor: Laura Jennings; music: Marlon Espino; cast: Casey Affleck (Dr. Philip Clark), Michelle Monaghan (Grace), Sam Claflin (James/Eric), Veronica Ferres (Dr. Vanessa Fanning),  Emily Alyn Lind (Daphne),  Hiro Kanagawa (Dr. Toth), India Eisley (Lucy), Brendan Sunderland (Evan), Vincent Gale (Vincent Gale); Runtime: 105; MPAA Rating: R; producers: Frank Buchs, Morgan Emmery, Veronica Ferres, Jon Levin, Jean-Charles Levy, Richard Barton Lewis; Southpaw Entertainment/Vertical Entertainment; 2021)
"A wearisome psychological thriller in the form of a revenge film, that fails to live up to its intriguing premise."
Reviewed by Dennis Schwartz

A wearisome psychological thriller in the form of a revenge film, that fails to live up to its intriguing premise. It's directed with restraint by Vaughn Stein ("Terminal"/"Inheritance") and written by David K. Murray, who keeps it resembling the staunch thrillers from the late 80s and early 90s.

The wealthy Philip Clark (Casey Affleck) is a celebrated psychiatrist with a lucrative private practice and a teaching job at the local university, thanks to being hired by his friend at the school Dr. Vanessa Fanning (Veronica Ferres). The setting is a peaceful unnamed college small town in the Pacific Northwest (shot in a Vancouver, subbing for a town in the state of Washington).

Philip owns up to his colleagues at a professional conference that he didn't follow normal protocols in treating his deeply troubled privileged patient, taking too much of a personal interest in her and telling her personal things about tragedies in his life that the young suicidal woman Daphne Flagg (Emily Alyn Lind) had no right to know and could easily misinterpret. He thought this was enough treatment to cure her and failed to prescribe medicines. On that very night after seen by the shrink, she kills herself. This brings her British accented, grieving and distraught older brother James (Sam Claflin) to town, slyly and charmingly looking to get even with the shrink for the mistreatment of his sis.

At the same time Philip's life turns sour, which puts his real estate agent wife Grace (Michelle Monaghan), the driver during the fatal accident, and his upset cocaine using boarding school teenage daughter Lucy (India Eisley), from his first marriage, bounced from school because of her drug use, on the spot–as both do not care much for their family leader. While Philip still is punishing himself that his son Evan (Brendan Sunderland) died earlier in a car accident, and is still depressed even after the family relocated for a fresh start.

Now Philip must ward off a letter-writing vendetta aimed at him by the clever but addled novelist James, the film's villain, as the plot twists seem unconvincing and absurd. As a result suspense fails to build, and the slow burn film never even gets to sizzle.

A solid cast can't do much with the flimsy B-film material, a film that disappoints at every turn.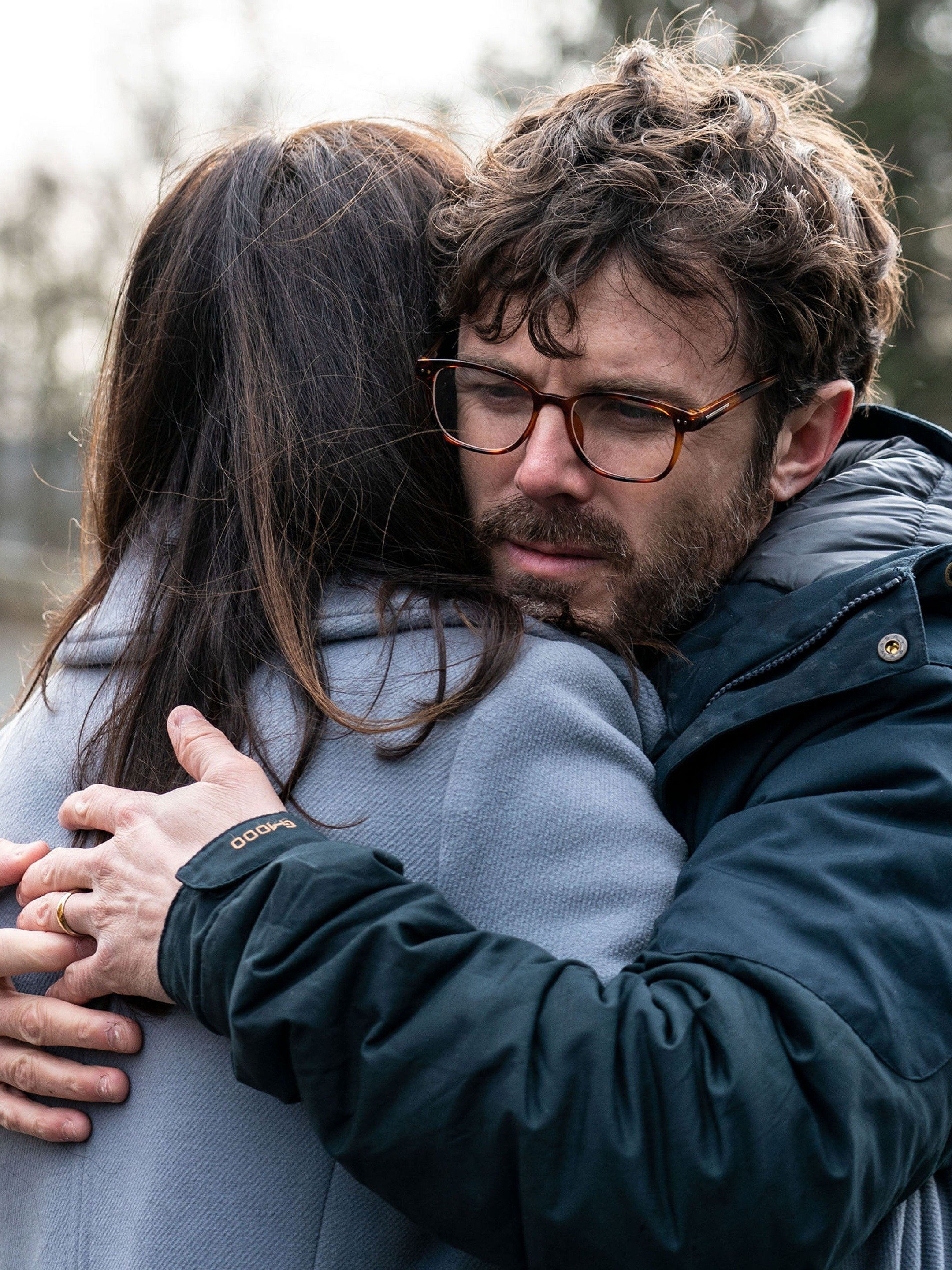 REVIEWED ON 4/8/2021 GRADE: C+