ETERNAL DAUGHTER, THE
(director/writer: Joanna Hogg; cinematographer: Ed Rutherford; editor: Helle le Fevre; cast: Tilda Swinton (Julie and Rosalind Hart), Carly-Sophia Davies (Hotel Receptionist), Joseph Mydell (night porter, Bill), August Joshi (Mini-cab driver); Runtime: 96; MPAA Rating: PG-13; producer: Ed Guiney/Emma Norton/Andrew Lowe/Joanna Hogg; A24; 2022-UK/USA)
"Wonderfully skimpy arthouse gothic ghost story."
Reviewed by Dennis Schwartz
British director Joanna Hogg ("The Souvenir "/"Unrelated") directs and writes this wonderfully skimpy arthouse gothic ghost story, a false horror pic, whose psychological scares come from the questions asked and the strange sounds coming from the hotel walls. It's an autobiographical drama of Hogg, which stars the great Tilda Swinton as Hogg's muse. She plays dual roles as the filmmaker daughter Julie and also her doting and ailing elderly mom Rosalind.

The film is a sequel to Hogg's two enchanting Souvenir films. It's about things that still haunt us from the past and about parental relationships, and is set in a nearly empty hotel in Wales they visit for a week-end to celebrate Rosalind's birthday and to give the filmmaker a chance to ask her mum questions for a film she's making on their relationship. There's only present at the hotel the kindly flute playing porter Bill (Joseph Mydell) and the hostile receptionist (Carly-Sophia Davies), and Rosalind's dog Louis. The hotel was once a courtly home owned by Rosalind's Aunt Jocelyn and was where she was raised as a child.

An eerie mood is set as we seem trapped in their memories, as they converse, take walks outside and inside the hotel, reminisce over childhood memories and try to make some deeper connections with each other they were destined for.

It might seem like nothing much is going on but examining their grief and the daughter wrestling with the guilt over her relationship with mum. But, on the contrary, it sparks memories of the past for both the actor and viewer.

It played at the Venice Film Festival.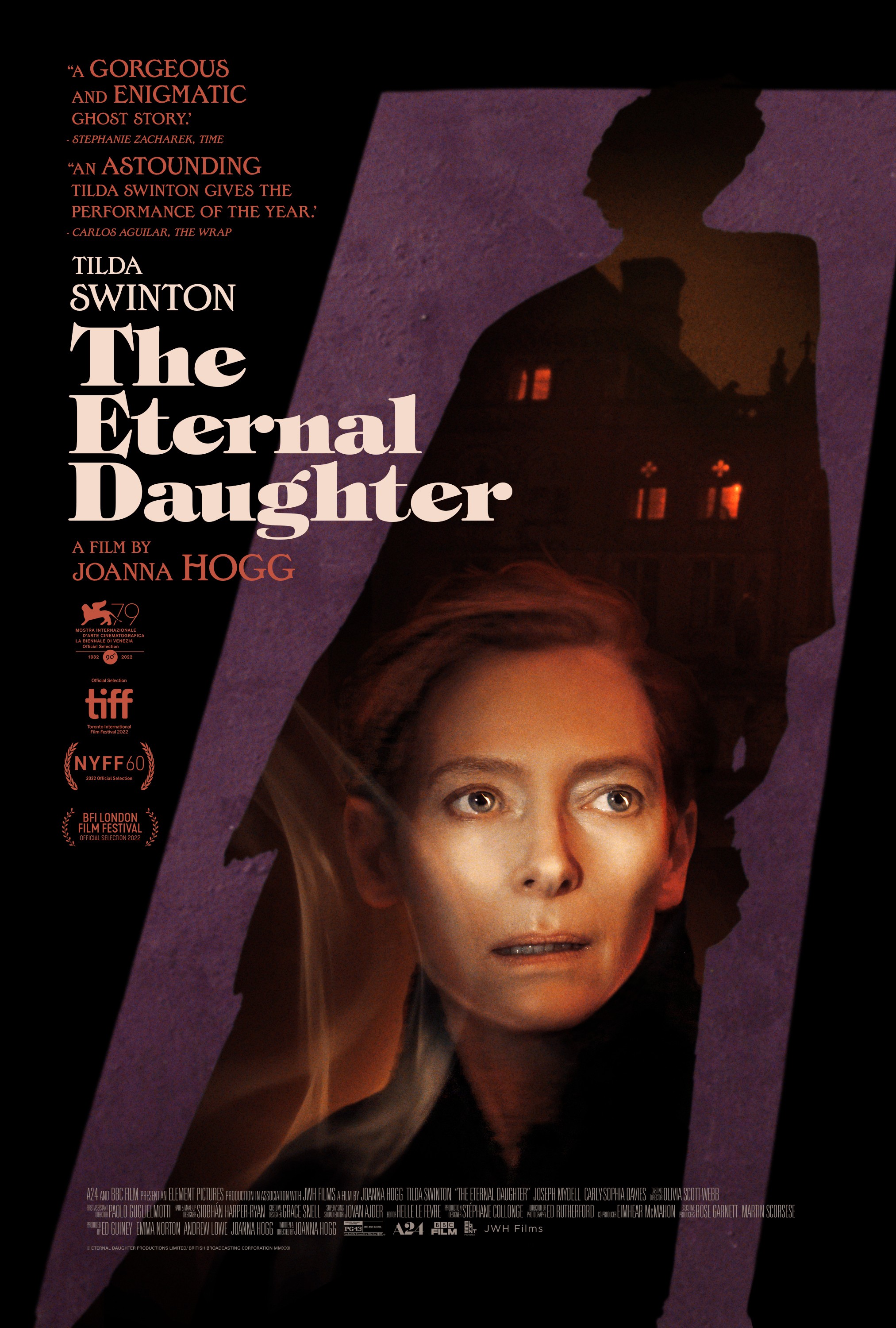 REVIEWED ON 12/23/2022 GRADE: A-