EMANCIPATION
(director/writer: Antoine Fuqua; screenwriter: Bill Collage; cinematographer: Robert Richardson; editor: Conrad Buff IV; music: Marcelo Zarvos; cast: Will Smith ("Whipped Peter" Smith), Ben Foster (Jim Fassel), Charmaine Bingwa (Dodienne), Ronnie Gene Blevins (Harrington), Gilbert Owuor (Gordon), Mustafa Shakir (Lt. Andrew Cailloux), Steven Ogg (Howard), Grant Harvey (Leeds), Jayson Warner Smith (Captain John Lyons), Jabbar Lewis (Tomas), Michael Luwoye (John), Aaron Moten (Knowls), Imani Pullum (Betsy); Runtime: 132; MPAA Rating: R; producers: Will Smith/Jon Mone/Joey McFarland/Todd Black; Apple TV+; 2022-USA-in English and some French)
"An essential film for its historical importance."
Reviewed by Dennis Schwartz
The action film Black director-writer Antoine Fuqua ("Traininwg Day"/"The Equalizer"), not known for his subtlety, works with Bill Collage on a screenplay on America's greatest misdeed–slavery, and fills the screen so much with the horrors of slavery you might have to look away from the screen at times. It's now 150 years after the Civil War and the racist scars from that time still have not healed in a divided country with either Red or Blue state allegiances.

This intense and heartfelt but flimsily written film was inspired by the widely circulated 1863 photo of the runaway Haitian slave, Gordan, who was known as "Whipped Peter" Smith (Will Smith), whose whip marks on his back called further attention to what a cruel and inhuman system is slavery.
The Civil War scenes are a reminder of the illuminating photos taken by the celebrated Civil War photographer Matthew Brady of the bloody war. This photo of Peter was taken by two photographers, William McPherson and J. Oliver in 1863, after Peter fled to the Louisiana swamps and then to Baton Rouge (where the Union Army was freeing slaves), where he enlisted in a Black unit in the Union Army called the Louisiana Native Guard. The photo was taken during a Union Army medical examination. It then appeared in Harper's Weekly, where it was seen by countless Americans, and it was used to turn off decent folks in the North from accepting slavery.

The slavery film was directed with sensitivity and care as an historical drama that took the form of an action picture, as it covers the manhunt in Louisiana for the runaway plantation slave Peter (who was removed from his plantation and family, and escaped from a chain-gang slave crew working on a Confederate railroad).

In a fine subdued performance, Will Smith gets back to acting after his foolish slap incident of the host Chris Rock at the Oscars, and gives another Oscar worthy performance. His Peter has only contempt for those crappy white men like Jim Fassel (Ben Foster), who track runaway slaves for the sport, as if they were animals. He has the same contempt for the blacks who work with the racist bounty hunter.

This is an essential film for its historical importance, as are the Holocaust films. These kind of films challenge the world to not repeat its most horrible historical deeds, or deny these events happened, or fill us in on things that might be lost sight of by students who are in schools that refuse to teach about the brutality of slavery or in parts of the country that might not think slavery was such a bad thing. The director plies us with a full bombardment of how slavery was a dehumanizing experience, as he gives us too many unbearable shots of slavery that are unnecessarily repeated after making its point. This is a sometimes awkward film, one that refuses to say something more profound than the obvious things about slavery. And, despite playing out as an action pic, I felt it was not that entertaining.

Like Schindler's List, this film is shot in a funeral-like bleached-out near monochrome.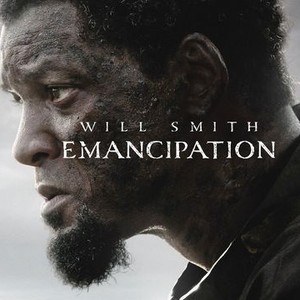 REVIEWED ON 12/5/2022 GRADE: B-