EL TIEMPO PERDIDO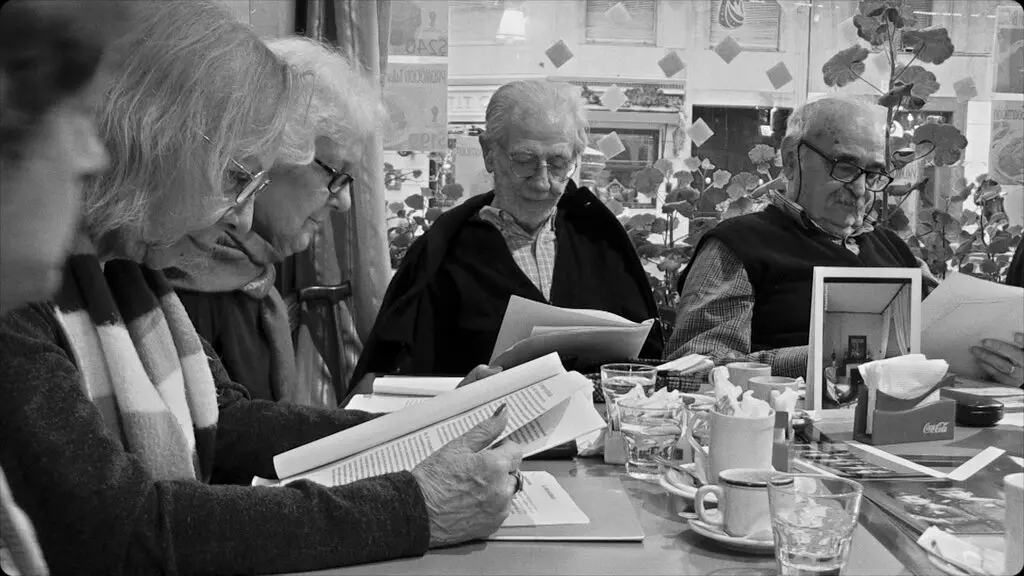 (director/writer: María Álvarez; cinematographers: Maria Álvarez/Tirso Diaz; editor: Maria Álvarez; cast: Erenice Lohan; Runtime: 102; MPAA Rating: NR; producers: Maria Álvarez/Tirso Rueda; played at Film Forum in NYC; 2020-Argentina-in Spanish with English subtitles-B/W)
"Curious literary documentary."
Reviewed by Dennis Schwartz
Argentina filmmaker María Álvarez ("Near and Dear"/"Las Cinéphilas") directs this curious literary documentary, filmed from 2015 to 2019, in black and white, and set in a Bueno Aires cafe on the outskirts of town, where for the last 17 years a small group of book lovers, retired senior citizen (in the 70s & 80s), have met intermittently through the years to sit at a round table to read aloud again and discuss and explain the meanings of the masterpiece seven-volume book "In Search of Lost Time" by the great French author Marcel Proust, published from 2013 to 2027, which in English was called "Remembrance of Things Past." The serious-minded group also tell how they relate to the book in their personal lives.

The film just watches them in action, and offers no narration or talking heads–it uses instead a fly on-the-wall approach.

The group reflect on getting old and the passing of time, a theme of the Proust book. The film invites the viewer to silently join the group discussion by thinking along with them.

This is a film for critical thinkers and fans of Proust. It's an unusual film, one I immensely enjoyed. Though, as a minor negative, one can point out it carried on for too long with certain parts.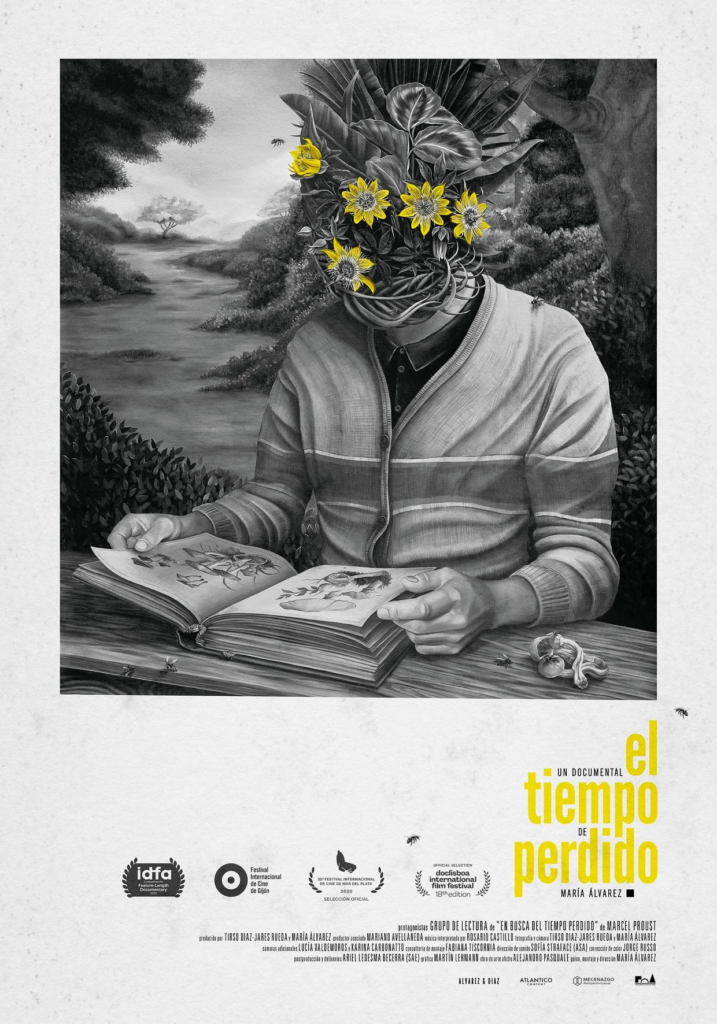 REVIEWED ON 8/22/2022 GRADE: A-