DROP, THE
(director/writer: Sarah Adina Smith; screenwriter: Joshua Leonard; cinematographer: Shaheen Seth; editors: Daniel Garber/Sarah Adina Smith; music: Ellen Reid; cast: Anna Konkle (Lex), Jemaine Fowler (Mani), Elisha Henig (Levi), Monnae Michaeli (Isha-Mani's mom), Jillian Bell (Lindsey), Gene Farber (Terrorist), Utkarsh Ambudkar (Robbie), Joshua Leonard (Josh), Jennifer Lafleur (Peggy), Robin Thede (Shauna), Aparna Nancherla (Mia), Alma Partridge (Baby Ani); Runtime: 92; MPAA Rating: NR; producers: Lia Buman/Jonako Donley/Mel Eslyn/Shuli Harel/Tim Headington/Joshua Leonard/Sarah Adina Smith; Hulu; 2022)
"Cringe-worthy comedy."
Reviewed by Dennis Schwartz

The cringe-worthy comedy (that's not too funny or clever) is produced by the Duplass brothers and directed and written by Sarah Adina Smith ("Birds of Paradise"/"Holidays"). The dropping of a baby by the wedding guest Lex (Anna Konkle) on the airport sidewalk of an infant belonging to the lesbian couple, the lawyer Mia and the gynecologist Peggy (Aparna Nancherla & Jennifer Lafleur), who are about to be married on a Mexican tropical island, is the excuse for this high-concept comedy to exist. It's co-written by Adina and Joshua Leonard, as it tries to find the right balance between being quirky and heart-felt–which is something it never finds.

The weekend wedding celebration goes downhill after the L.A. baker Lex drops the newlyweds' infant because a bee buzzes her (the drop happens off-screen). Lex's bakery store owner hubby Mani (Jemaine Fowler) looks on in horror. The bakery owners are a childless couple who desire to have children.

Most of the characters in the ensemble are turn-offs. They include the self-absorbed Shauna (Robin Thede) and obnoxious Robbie Utkarsh Ambudkar), a narcissistic TV actress and her ass-hole TV producer husband, who bring along their horny adopted teenager porn watching son (Elisha Henig); and there's also Josh (Joshua Leonard, the screenwriter) and Lindsey (Jillian Bell), the hippie couple who are the owners of the beachfront Mexican resort where the wedding will be held.

Any laughs derived from the supporting cast are not enough to save the comedy from being so tacky.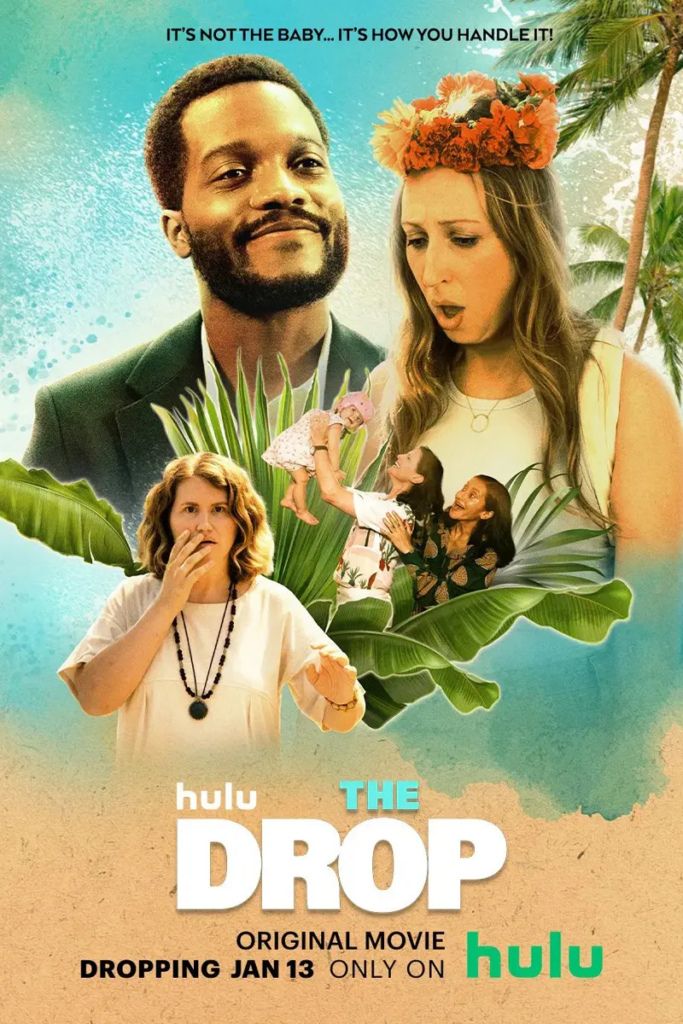 REVIEWED ON 7/25/2023  GRADE: C+