DEAD WATER
(director: Chris Helton; screenwriter: Jason Usry; cinematographer: Josh Pickering; editors: Brovk Bodell/Daniel R. Perry; music: John Avarese/Zak Engel; cast: Casper Van Dien (John Livingston), Judd Nelson (Sam), Brianne Davis (Vivian Cooper), Griff Furst (David Cooper); Runtime: 89; MPAA Rating: R; producers: Mark Andrews/Chris Helton/Ritcie Piert; Silver Line Films/Saban Films; 2019)
"It's an ugly film however gorgeously filmed."
Reviewed by Dennis Schwartz

Chris Helton ("The Shallow") limply directs this below average derivative 'love triangle' nautical thriller (filmed in the Virgin Islands) that reminds you of better versions of this genre, such as Roman Polanski's masterful 1962 "Knife in the Water." It's predictably scripted by Jason Usry.

Three friends go on a yacht cruise in the Virgin Islands for a week-end getaway. They go on the yacht of the wealthy, sociable and hard drinking orthopedic surgeon, John (Casper Van Dien). Coop (Griff Furst) is his best friend, a volatile Marine just returned to civilian life after a tour of duty in the Afghan war. Coop's beautiful TV reporter wife Vivian (Brianne Davis) is also aboard.

There's an apparent friction between the men over the war, and over John's obvious cravings for the sexy sunbathing wife of his friend.

An hour into the film the boat's engine for no reason dies in the water, and the heroic Marine goes in a dinghy to get help on a nearby island. He comes upon a boat occupied by a rough looking bearded chap, Sam (Judd Nelson), who shoots him after robbing him.

When Coop falls in the water apparently dead, the bad guy sneers "You're just a one-bullet Marine?"

But Coop is not dead and in his dinghy follows Sam to John's yacht, where there are twists in the story. The awkward action scenes that follow lead to a bloody climax between the fake pirate and fake friend of Coop's.

It's an ugly film however gorgeously filmed.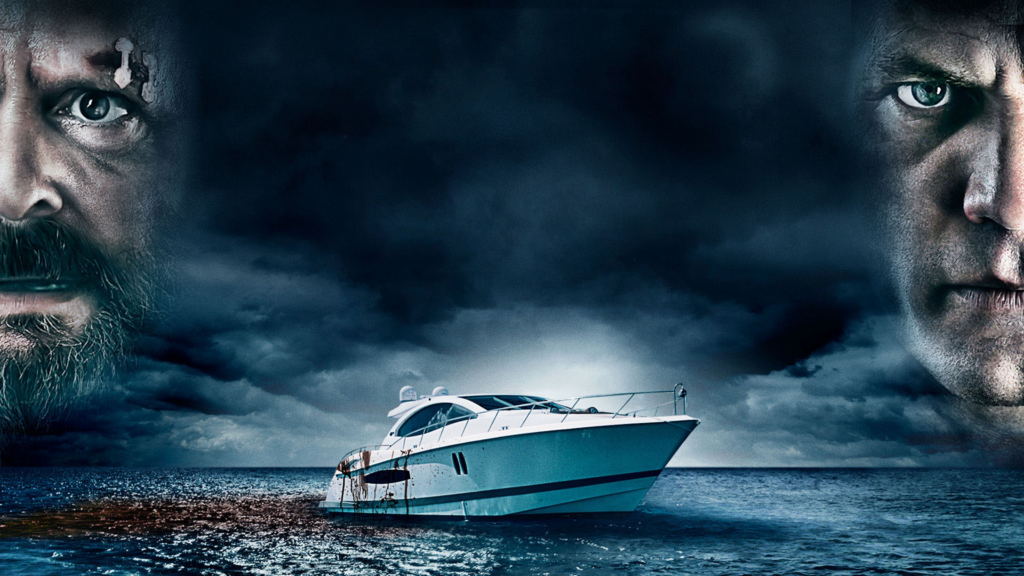 REVIEWED ON 2/5/2023 GRADE: C