DASH
(director/writer: Sean Perry; cinematographer: Sean Perry; editor: Sean Perry; music: Jesse Hartov; cast:  Alexander Molina (The Driver aka Milly), Monette Moio (Potential Spam aka Emily), Paige Grimard (My Favorite Prostitute aka Tara), Shah Granville (Jenny), Audra Alexander (Kalli), Nick Laughlin (Beaux), Casey Hanley (Bob), Donell James Foreman (Patty), Kate Marley (Carly), Alexa Vellanoweth (Hannah), Lize Johnston (Karen), Paul Natonek (Chad), Marcel Logan (Officer Grolemund); Runtime: 105; MPAA Rating: NR; producers: Bryce & Rob Harrow/John Fitzpatrick III; XYZ Films; 2022)
"A series of uneven sketches, with some slightly amusing and others that lay an egg."
Reviewed by Dennis Schwartz
Director/writer Sean Perry ("Bloodshedding Love") shoots this Hollywood set thriller in one-take. It's about the adventures one night of the sleazy ride-share driver Milly (Alexander Molina), as we follow him around on his night-shift.

The hustler has a pregnant girl friend named Emily (Monette Moio), and several other girlfriends who freely give him sex. After a hand job from the prostitute Kalli (Audra Alexander), he buys a packet of cocaine from her to sell.

What follows is a series of uneven sketches, with some slightly amusing and others that lay an egg.

Milly books rides with nerdy tourists, an annoying macho acting bro, two zany Gen Z-ers and a drug-addict going through a withdrawal. Their conversations are far from clever. If I went Uber, I think I would prefer a driver less chatty. The same goes for this unappealing low-brow hipster thriller, a freaky film I might have liked a little better in my younger days when I might have lacked judgment in what's right or wrong.

Clever pulp dialogue is what has become Quentin Tarantino's trademark, but Perry's attempt to do Quentin doesn't quite work here.


Its world premiere was at the Cinequest Film Festival.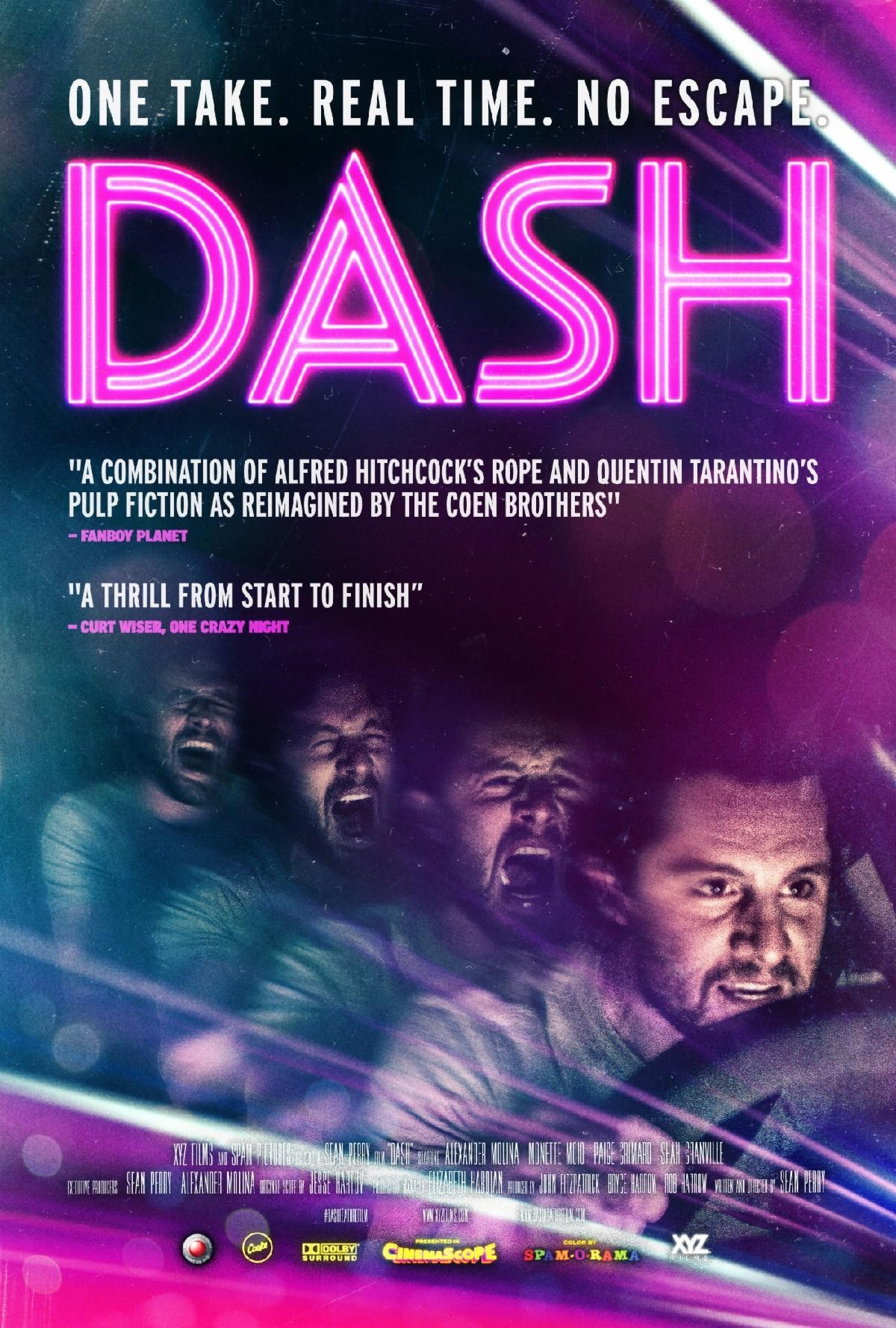 REVIEWED ON 1/6/2023 GRADE: C+