DAMNED DON'T CRY,THE (LES DAMNES NE PLEURENT PAS)
(director/writer: Fyzal Boulifa; cinematographer: Caroline Champetier; editor: Francois Quiquere; music: Nadah El Shazly; cast: Abdellah El Hajjouji (Selim), Antoine Reinartz (Sebastien), Aicha Tebbae (Fatima-Zahira); Runtime: 110; MPAA Rating: NR; producer: Karim Debbagh/Gary Farkas/Olivier Muller/Clement Lepoutre; Kasbah Films; 2022-French-Belgian-Moroccan-in Arabic & French with English subtitles)
"Dazzling Moroccan drama of a fragile but unbreakable bond between an impoverished, downtrodden Arab widowed mother and her unappreciative 16-year-old son."
Reviewed by Dennis Schwartz
A loose remake of the brilliant Pier Paolo Pasolini 1962 film "Mamma Roma."

British-Moroccan writer/director Fyzal Boulifa ("Lynn + Lucy"), in his sophomore film, directs this dazzling Moroccan drama of a fragile but unbreakable bond between an impoverished downtrodden Arab widowed mother and her unappreciative 16-year-old son.
 
The middle-aged Fatima-Zahira (Aicha Tebbae) is a former prostitute in Casablanca who needs a fresh start in life where she's not known, therefore relocates to Tangier with her angry, uneducated and petty criminal 16-year old son, Selim (Abdellah El Hajjouji).

They have a love-hate relationship that exacerbates further when she meets a bus driver who is pious and married, and wants her as a second wife because his first wife is mentally unable to function. It comes at a time when the confused boy questions his sexuality and can only try and find himself through servitude to a gay, wealthy, white Frenchman (Antoine Reinartz).

Boulifa tells in a sympathetic manner the concerning story of the unapologetic mother who can never find her bearings in a society that offers her no respectable place in it. With her looks fading and nothing in her life that is promising, she thereby accepts the companionship of the dull bus driver–just like she embraces religion as a means of achieving some acceptance in the patriarchal society.

The point of the humane film seems to be to try and put its finger on what makes the Arab mother-son bond so special, even if filled with so much resentment. Each is an embarrassment to the other: Selim is too crude and unreliable, and she is too compromised a figure for him to accept as a mother. Though living in an impossible and destructive relationship, they both realize they can't live without one another and find a way to survive together living in a small apartment as she has a low paying job in a clothing factory.

Boulifa tells their story in a gentle way that captures the dynamic of their relationship without compromising their yearnings or humanity or liabilities.

It played at the Venice Film Festival.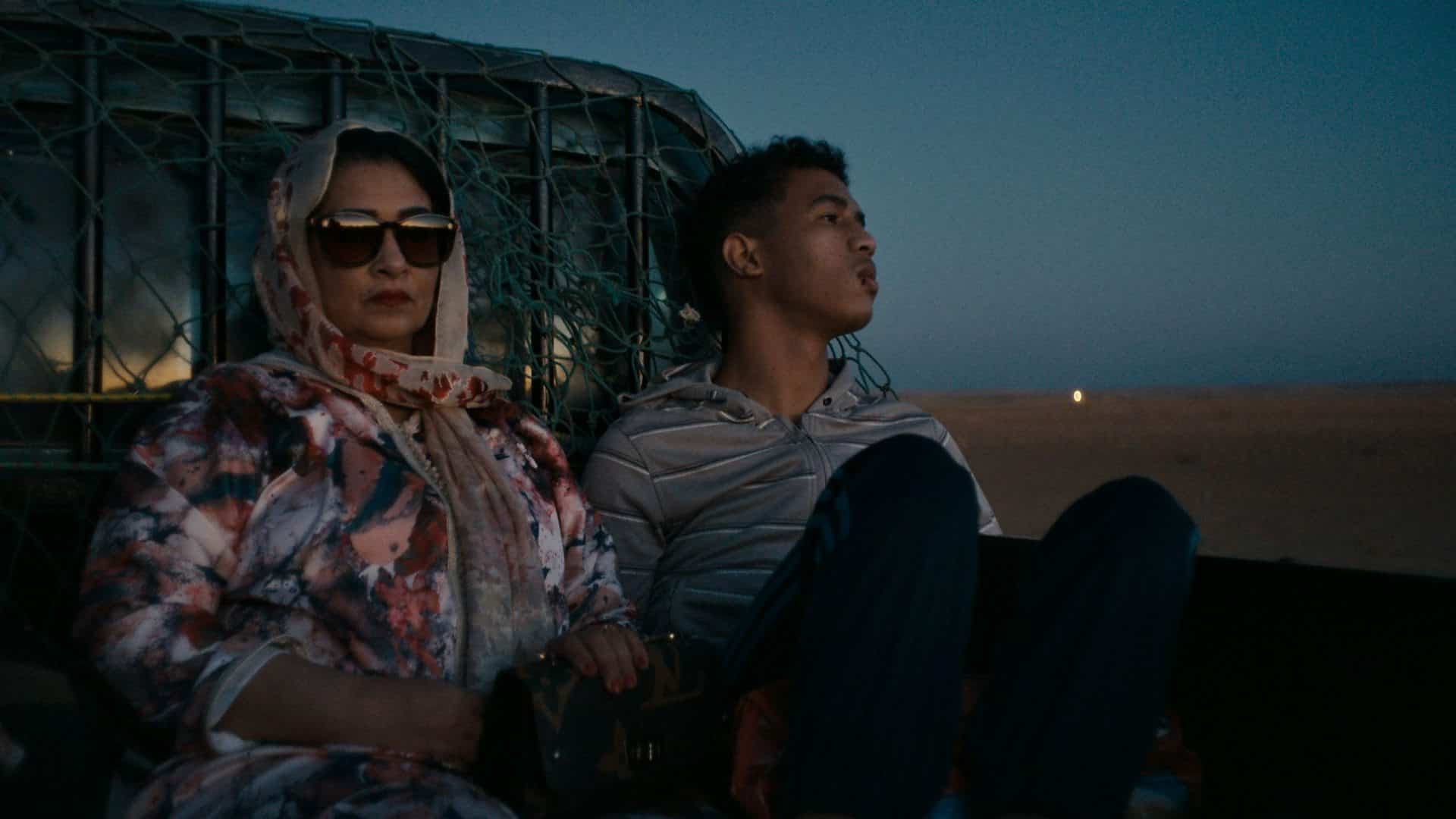 REVIEWED ON 10/12/2022 GRADE: A