CRUSADES, THE
(director/writer: Leo Milano; screenwriters: Shaun Early/Jack Hussar; cinematographer: Dillon Schneider; editor: Brent McReynolds; cast: Rudy Pankow (Leo Grecco), Khalil Everage (Sean), Indiana Massara (Jess), Ryan Ashton (Jack Nozak), Ashley Nicole Williams (Ryan), Blaine May (Vince), Mike Starr (Mr. Podkowa), Nicholas Turturro (Coach Krieger), Greg Davis Jr. (Dean Whitman), Anna Maiche (Emily Kerpial); Runtime: 80; MPAA Rating: NR; producers: Brent Madison/Leo Milano; VMI Worldwide; 2023)
"Just another so-so cliched high school film."
Reviewed by Dennis Schwartz

Just another so-so cliched high school film. This one is set in the Midwest. It's directed by first-timer Leo Milano, who also co-writes it with Shaun Early and Jack Hussar.

Three school friends—Leo (Rudy Pankow), Sean (Khalil Everage), and Jack (Ryan Ashton) – attend an all-boys Catholic high school that merges with an inner city school. Word gets around that the city boys are bigger, stronger, and faster (no talk about their smarts). 

The three boys want to have one last fun weekend together before everything about their school changes.

What we have during this tense time are administrators cracking down on students they dislike, during the night of the big dance with the all-girls Catholic high school some of the boys are scheming to get laid, teachers are exercising their authority to discipline students, bullies are having a field day and pranksters are making everyone uncomfortable.

This is a dumb slapstick comedy. It's also a violent film with no coherent message except warning the students to try and not get hit in the balls during any of the fight scenes.

If you liked this film you deserve at least 20 lashes from the nuns.

There are females in the film with repulsive roles like the ones for the sexy teacher (Anna Maiche), Sean's squeeze (Indiana Massara) and the Girl Run Over by a Bike (Ashley Nicole Williams). The three male friends are fictionalized versions of the director and writers.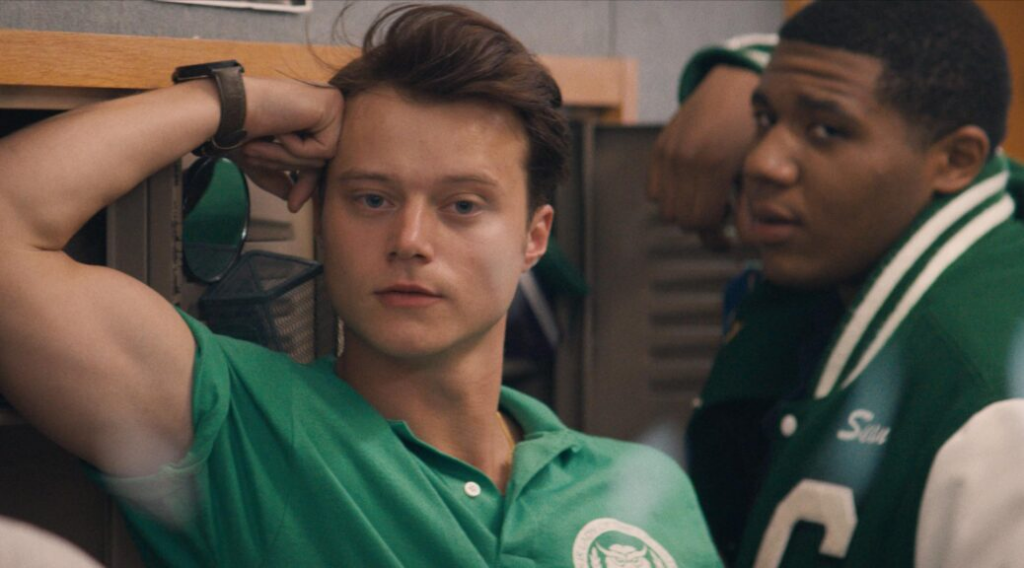 REVIEWED ON 7/18/2023  GRADE: C