CRIP CAMP
(director/writer: James Lebrecht, Nicole Newnham; screenwriter: David Radcliff; cinematographer: Justin Schein; editors: Andrew Gersh, Eileen Meyer, Mary Lampson; music: Bear McCreary; cast: James Lebrecht (Self-counselor), Lionel Je'Woodyard (Self-counselor), Joseph O'Conor (Self-counselor), Denise Sherer Jacobson (Self-camper), Judy Heumann (Self), Ann Cupolo Freeman (Self-camper), Larry Allison (Self-Camp Director); Runtime: 105; MPAA Rating: R; producer: Sara Bolder, Jim LeBrecht, Nicole Newnham; Higher Ground Productions/Netflix; 2020)
"Earnest educational feel-good documentary."
Reviewed by Dennis Schwartz

James Lebrecht (known as a sound designer and sound editor) and the filmmaker Nicole Newnham ("The Rape of Europa") co-direct and co-write this earnest educational feel-good documentary. It's about a groundbreaking summer camp, Camp Jened, for teens with disabilities that was run by hippies. It was founded in the 1970s by by the counterculture advocate Larry Allison, and is located near the famous peace concert in Woodstock, New York. The experimental camp claims to be the birthplace of the disability-rights movement. The excellent film was this year's Sundance Audience Award-winner.

Jim LeBrecht, born with spina bifida, was 15 in 1971 when he spent an unforgettable summer at this experimental camp for disabled kids. After telling movie director and producer Nicole Newnham about his unique experiences  as a camper, they decided to make this documentary. An important part of the funding came from Higher Ground, the production company run by Barack and Michelle Obama.

Archival footage and memorable interviews make this a don't miss film. It was a time of hope when a majority of young people rejected the Vietnam War and were hopeful they could put an end end to the evils in the world by doing good things for people. Many campers became political activists after leaving the camp and going to college.
The story becomes about how a group of counselors and campers would go on from their camp experience to become advocates for changing the world to be a better place for those who were marginalized by society. It's a beautiful humanistic film that's inspiring, enlightening and entertaining. Highly recommended. It captures an era that was filled with hope but never quite could change the world as much as it wanted but did change it for the better.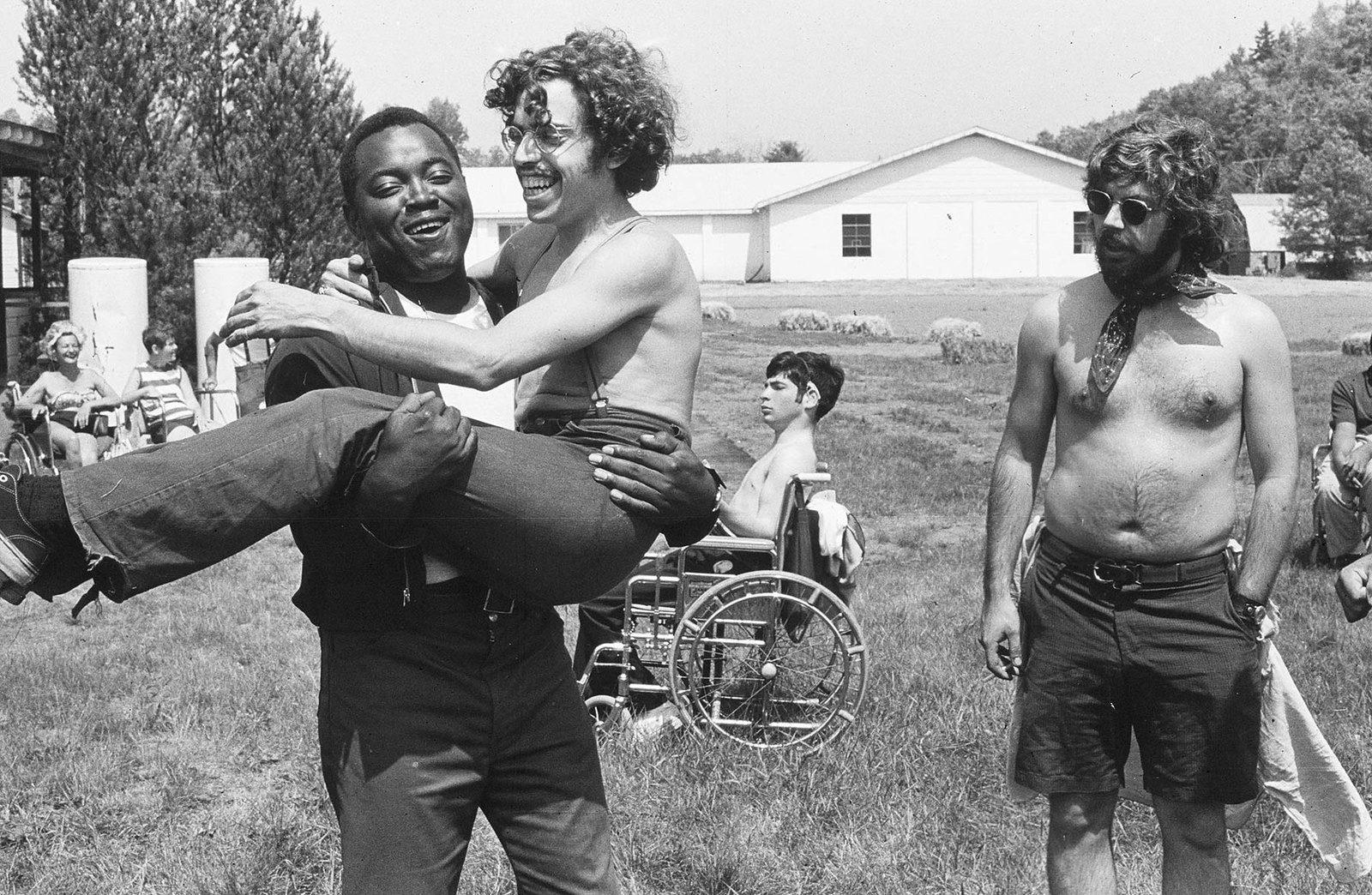 REVIEWED ON 3/29/2021 GRADE: A-