CHINA PASSAGE
(director/writer:  Edward Killy; screenwriters: story by Taylor Craven/J.Robert Bren/Edmund L. Hartmann; cinematographer: Nicholas Musuraca; editor: Desmond Marquette;  cast: Constance Worth (Jane Dunn), Vinton Haworth (Tommy Baldwin), Leslie Fenton (Anthony Durand), Frank M. Thomas (Captain Williams), Philip Ahn (Dr. Fang Tu), Alec Craig (Harvey), Gordon Jones (Joe Dugan), Joyce Compton (Kate Collins), Moy Ming (Chang), Lotus Liu (Yo Ling), Lotus Long (Lia Sen), Huntley Gordon (Customs Supervisor Trent), Billy Gilbert (Ship's Bartender), Alan Curtis (Ship's Officer), Tetsu Komai (Wong), Anita Colby (Nurse), Dick Elliot (Philip Burton); Runtime: 65; MPAA Rating: NR; producer: Cliff Reid; RKO/Warner Archive; 1937-B/W)
"It's a forgotten and dated movie, modeled after Charlie Chan, but one I can still appreciate."
Reviewed by Dennis Schwartz

A good adventure B-film directed by Edward Killy ("The Big Shot"/"Wagon Train") and co-written by him, J.Robert Bren and Edmund L. Hartmann. It's based on a story by Taylor Craven.

In Shanghai, Tommy Baldwin (Vinton Haworth) and Joe Dugan (Gordon Jones) are American soldier mercenaries hired by a Chinese general to deliver the precious Soo diamond to a shop in Shanghai owned by Chang (Moy Ming). The diamond is stolen in a tear gas and gun attack by a group of armed Chinese soldiers, as a foreign man in a gas mask runs out of Chang's shop with the diamond. Thereby the boys round-up seven foreign suspects in the area who might have stolen it. After searching and questioning them, they receive word that the person now possessing the diamond will be leaving with it in the morning on an ocean liner going to San Francisco. Meanwhile we learn that an American woman, Jane Dunn (Constance Worth, Aussie actress), one of the suspects picked up, gives a Chinese informer (Tetsu Komai) $500 but he's fatally shot before he can give her the name of the diamond thief and the killer successfully flees.

Tommy and Joe board the liner and find the seven suspects (Jane Dunn, Dr. Fang Tu -Philip Ahn, Kate Collins-Joyce Compton, Harvey-Alec Craig, Anthony Durand-Leslie Fenton, Philip Burton-Dick Elliot,) they questioned that night are on the boat. The mercenaries are also told by the general's mysterious man if the diamond is not recovered before they reach San Francisco they will die, but if it's recovered they will be well-rewarded.

On the boat, Jane shows Captain Williams (Frank M. Thomas) a letter from the United States Customs Office, which identifies her as a special agent.

During the course of the investigation Jane and Tom begin a romance, a few involved with the case are poisoned to death and Jane figures out whose the thief through her police guile and despite being told by the old-fashioned captain "that a woman's place is in the home," recoups the diamond, catches the thief and marries her man Tom in a shipboard wedding performed by the captain.

It's a forgotten and dated movie, modeled after Charlie Chan, but one I can still appreciate.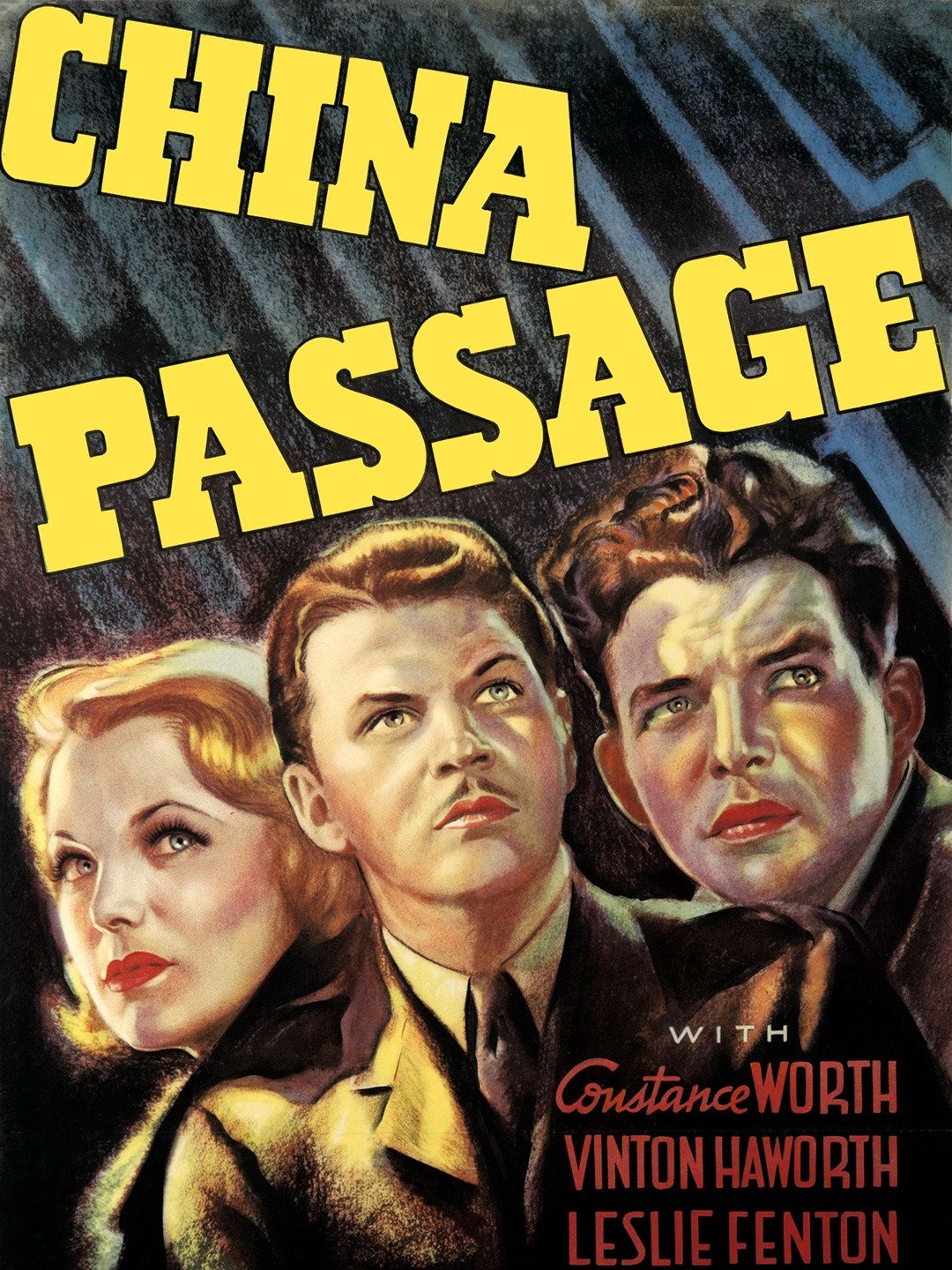 REVIEWED ON 6/20/2022 GRADE: B