CHAMBER OF HORRORS
(director/writer: Hy Averback; screenwriters: story & screenplay by Stephen Kandel & Ray Russell; cinematographer: Richard H. Kline; editor: David Wages; music: William Lava; cast: Patrick O'Neal (Jason Cravette), Cesare Danova (Anthony Draco), Wilfred Hyde-Whyte (Harold Blount), Laura Devon (Marie Champlain), Philip Bourneuf (Inspector Matthew Strudwick), Patrice Wymore (Vivian), Jose Rene Ruiz (Pepe), Jeanette Nolan (Aunt Perryman), Wayne Rogers (Sgt. Albertson), Vinton Hayworth (Judge Walther Randolph), Richard O'Brien (Dr. Romulus Cobb), Suzy Parker (Barbara Dixon), Berry Kroeger (Chun Sing), Tony Curtis (Mr. Julian, cameo); Runtime: 99; MPAA Rating: NR; producers: Hy Averback/Harry Allan Towers; Warner Home Entertainment; 1966)
"It has the vibe of a William Castle film."
Reviewed by Dennis Schwartz

The Hy Averback ("Where The Boys Are") horror pic (he's director and co-writer) by the prolific TV director was clearly inspired by the Grand Guignol Vincent Price waxworks thriller "House of Wax" (1953). It has the vibe of a William Castle film, and even includes the Fear Flasher (a red flashing warning for queasy viewers to close their eyes because something bad is about to happen) and the Horror Horn (which warns the viewer of a violent act about to happen by sounding the horn), the type of fright gimmicks Castle might use in his films.

It was originally a TV pilot called "House of Wax." Then it was ditched for a stab at cinema, as it was considered too shocking for TV.


The handsome ladies man Tony Draco (Cesare Danova) and the genial Harold Blount (Wilfred Hyde-Whyte) are co-owners of a wax museum in the Baltimore of the 1880s. Their loyal and efficient dwarf employee, Pepe (Jose Rene Ruiz), also helps in their hobby of aiding the police to solve macabre crimes.

The sadistic madman Jason Cravette (Patrick O'Neal) strangles his bride (Suzy Parker) and forces the minister to marry him to her corpse. He's arrested by the police, with the help of the wax museum owners, and is convicted. But the psychopath escapes by chopping off a hand to free himself of the handcuffs. When his clothes and hand are found in the river, the police think he's dead.

Jason lands in New Orleans and has a craftsman (Berry Kroeger) replace his hand with a hook that can be replaced with either a meat cleaver, a scalpel or an assortment of other Grand Guignol weapons.

On a stroll in New Orleans, he meets the beautiful prostitute Marie Champlain (Laura Devon). He offers her a generous sum of money to return with him to Baltimore, and gets her to date the judge (Vinton Hayworth) at his trial. In revenge for convicting him, Jason chops off his arms and head. Then he chops off the hands of Dr. Cobb (Richard O'Brien), who testified against him at the trial. Wanting to create a full figure for the Wax Museum, Jason finally goes after the head of Draco. At the museum, the two get into a fight with antique weapons and fight until the bitter end.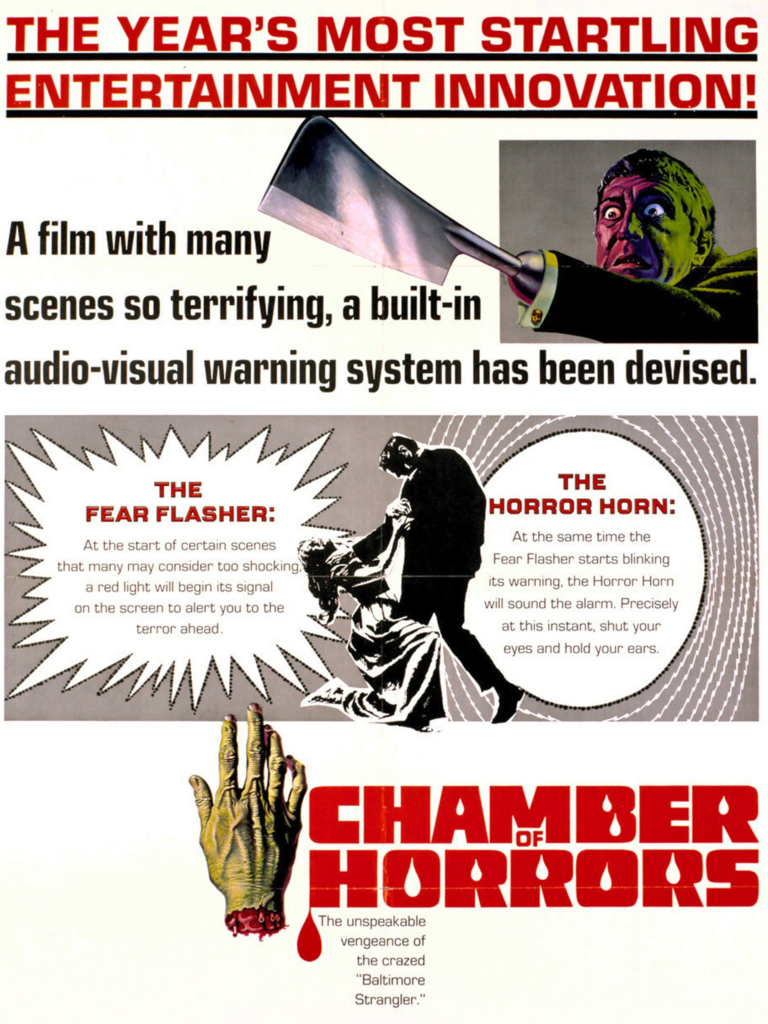 REVIEWED ON 5/25/2023  GRADE: B