CASSANDRO
(director/writer: Roger Ross Williams; screenwriter: David Teague; cinematographer: Matias Penachino; editors: Yibran Asuad, Affonso Goncalves, Sabine Hoffman; music: Marcelo Zarvos; cast: Gaei Garcia Bernal (Saul Armendariz), Roberta Colindrez (Sabrina), Raúl Castillo (Gerardo), Perla De La Rosa (Yocasta), Joaquin Cosio (Lorenzo), El Hijo del Santo (Himself), Robert Salas (Eduardo, father), Benito Antonio Martínez Ocasio aka Bad Bunny (Felipe); Runtime: 107; MPAA Rating: R; producers: Todd Black, David J. Bloomfield, Ted Hope, Julie Goldman, Gerardo Gatica Gonzalez; Prime Video; 2023-Mexico/USA-in English & Spanish)
"The popular wrestling film reaches out to both LGBTQ  and straight viewers."
Reviewed by Dennis Schwartz
 
Gael Garcia Bernal gives a lively eye-catching performance playing the openly queer real-life lucha libre (freestyle wrestler) wrestler Saul Armendariz in the documentarian Roger Ross Williams' ("The Apollo"/"God Loves Uguanda") assured narrative film he directs and co-writes with David Teague. Saul's the flamboyant wrestler who defied the tradition of lucha libre wrestling when he became an exotico (drag wrestler), knowing in the ring they would always be humiliated, beaten and lose their matches. Saul wants to turn the tables on that backward tradition of fixed wrestling, where the crowd at these matches would sometimes fill the arena with homophobic jeers at the drag wrestlers.

It's an intriguing story about the changing times at fake wrestling matches.

The popular wrestling film reaches out to both LGBTQ  and straight viewers.

The American-born Mexican Saul goes across the El Peso border on a regular basis to work in the Mexican town of Ciudad Juarez, that features lucha libre wrestling. He takes the wrestling name El Topo (the mouse) because of his diminutive size and boldly shows off his queerness.

We find out Saul came out of the closet at 15, which caused a rift with his religious father (Robert Salas), but was still loved by his biker mother Yocasta (Perla de la Rosa).

Things change for the better for him when he has a new trainer, Sabrina (Roberta Colindrez), known in the wrestling world as Lady Anarquia. She convinces him to fight as an unmasked exotico. After getting a makeover, he becomes known professionally as Cassandro. The problem he faces is that the exotico wrestler is not allowed to win, which he plans on defying.

Saul has a secret lover, the married tough-guy Gerardo (Raúl Castillo), a luchador who wrestles under the name El Comandante and hides his queerness.

The kindhearted film focuses on how fake wrestling attracts a mostly poor audience who have a need to vent their feelings at the matches.
 
It played at the Sundance Film Festival.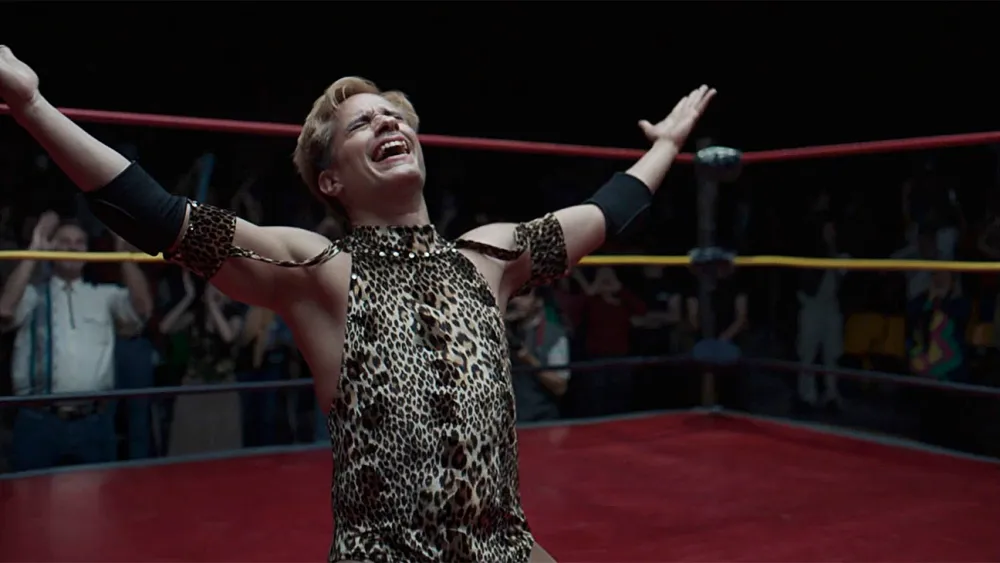 REVIEWED ON 10/6/2023  GRADE: B