CARNIVAL STORY
(director/writer: Kurt Neumann; screenwriters: Hans Jacoby/Dalton Trumbo/Malcolm Wilson/based on a story by Marcel Klauber & C.B. Williams; cinematographer: Ernest Haller; editor: Edward S. Haworth; music: Willy Schmidt-Gentner; cast:  Anne Baxter (Willie Colloni),  Steve Cochran (Joe Hammond), Jay C. Flippen (Charles Grayson), Lyle Bettger (Frank Colloni), George Nader (Bill Vines), Helene Stanley (Peggy), Adi Berber (Groppo The Wildman); Runtime: 95; MPAA Rating: NR; producers: Frank & Maurice King; RKO Radio Pictures; 1954) 
"Had little to say about circus romances."
Reviewed by Dennis Schwartz

Director Kurt Neumann ("Watusi"/"The Fly") was born in Germany and came to America before the war. This post-war circus film is based on a story by Marcel Klauber & C.B. Williams. It's co-written by Neumann and Hans Jacoby, and unaccredited blacklisted writers Dalton Trumbo and Malcolm Wilson. It's produced by the King Brothers, known for having success with low-budgets B-films and getting known actors to star in it who can be hired cheaper because they're on the decline.

A struggling American carnival comes to tour Europe and hits Munich first. An impoverished German lady in her thirties, Willie (Anne Baxter), pickpockets circus barker Joe Hammond (Steve Cochran), who catches her and then gets her a job in the kitchen after the approval of the carnival owner (Jay C. Flippen). Though attracted and seduced by Joe, she chooses to marry the nice guy high-dive artist Frank (Lyle Bettger). Willie joins Frank in his act after he trains her, and they become the carnival's most popular act.

Warning: spoiler.

The jealous Joe fights with Frank, while his girlfriend Peggy (Helene Stanley) fights with Willie. The venal Joe arranges for Frank to have a fatal accident by loosening the rung of the ladder that causes Frank to fall to his death. After her husband's death Joe again seduces the not too wholesome Willie, as he wants her again mainly to get his hands on the five thousand dollars the carnival proprietor gave to Frank that now goes to her. Willie tries to blow Joe off for her new romantic interest, Bill Vines (George Nader), Frank's clean-cut army buddy, a young photographer working for Life magazine. When she still can't resist Joe's advances and screams, the dim-witted mute circus strongman (Adi Berber), who has a secret crush on Willie, comes to her aid and fatally tosses the bad dude off the Ferris wheel.

The cornball story was stale and contrived, the characters were one-dimensional, but the circus atmosphere had charm and the cast was appealing. The bleak love triangle story was mechanical in its execution; and since the Anne Baxter character was such an unfaithful character, she garnered no sympathy for a film that had little to say about circus romances.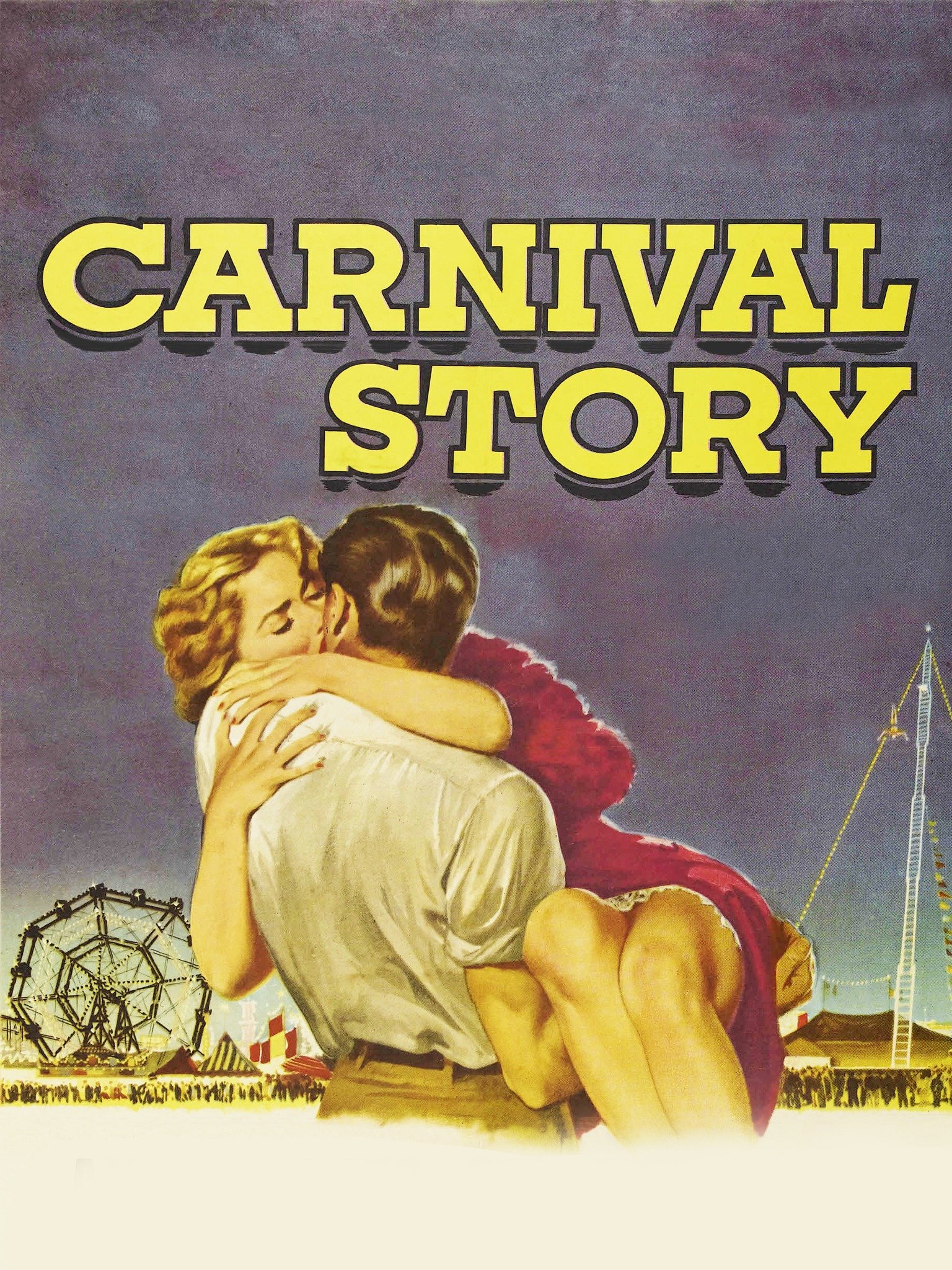 REVIEWED ON 11/16/2020 GRADE: B-