CANDELA
(director/writer: Andrés Farías; screenwriters: based on the novel by Rey Andújar, Laura Conyendo; cinematographer: Saurabh Monga; editor: Juanjo Cid; music: Ezel Feliz/Jorge Aragon; cast: Cesar Domíngue (Lubrini/Candela), Sarah Jorge León (Sera Penablanca), Richarson Díaz (Renate Castrate), Frank Perozo (senator), Félix Germán (Lt. Perez), Pepe Sierra (Forense), Ruth Emeterio (Morena, prostitute), Jose Cruz (Cobrador), Gerardo Mercedes (Don Polín), Katherine Montes (Receptionist), Omar Patin (Captain), Judith Rodriguez Perez (Yajaira); Runtime: 89; MPAA Rating: NR; producer: Pablo Lozano; A Breaking Glass Release; 2021-Dominican Republic/France, in Spanish with English subtitles)
"An exotic Caribbean thriller."
Reviewed by Dennis Schwartz

An exotic Caribbean thriller. One of the better films to come out of the Dominican Republic.

In the evening a hurricane making land on the Dominican Republic's capital of Santo Domingo brings a sense of danger to the lives of three people–a confused high society girl, who goes slumming for cheap sex thrills, Sera (Sarah Jorge León); a lonely middle-aged police lieutenant named Perez (Félix Germán), who has stopped believing things will ever improve in his life; and a fatalistic drag queen cabaret performer, with the stage name Candela (Cesar Domíngue), who is depressed because queers are shunned in Dominican society.

It's the debut directorial feature film for Andrés Farías, whose film is based on the book by Rey Andújar. Farias is co-writer with Laura Conyendo.

Candela is divided into three chapters, and tells of three psychologically damaged strangers whose lives intertwine.

In the first chapter, the selfish and privileged Sera tries on a wedding dress in her luxury apartment, as she prepares to marry a wealthy man she doesn't love. She then attends a corporate party, where the guests of her senator father (Frank Perozo) are business associates who have conversations that denigrate the Haitians. Sera leaves them and dresses up sexy in high-heels and a skin-tight dress, snorts cocaine and has anonymous sex in an alley with a male stranger. Then she waltzes into the club called La Remora, in the seedy part of town, where she enjoys the act of the drag queen performer Candela. Later at gun point she kidnaps the drag queen's lover, Renate (Richarson Diaz), a young poet and drug dealer and forces him to have sex with her. In the second chapter, the lonely and alcoholic Lt. Perez is in Sera's apartment investigating the crime scene of a murder. In the third chapter, the loss of Renato impacts his lover both emotionally and financially. Lubrini, the working-class drag queen's real name, is now the sole caregiver to Renato's grandmother, a woman suffering from dementia. Furthermore we learn Renate had a significant debt hanging over his head and when Lubrini turns to illegal means to make some quick cash, he'll end up in even more dire straits than he ever was.
 
The film covers the country's wide-spread drug scene, its fervor over sex and its institutional corruption.

It's a gripping film that looks askance at the feeble country's death wish (symbolized by water) and the misfortunes of its beleaguered people. 

It played at the Biarritz Latin America Festival.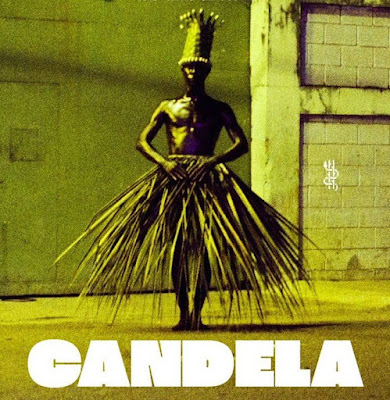 REVIEWED ON 10/20/2023  GRADE: B