BREAKING ICE, THE   (RAN DONG)
(director/writer: Anthony Chen; cinematographer: Yu Jing-Pin; editors: Hoping Chen/Soo Mun Thye; music: Kin Leonn; cast: Dongyu Zhou (Nana), Chuxiao Qu (Han Xiao), Haoran Liu (Haofeng); Runtime: 97; MPAA Rating: NR; producers: Anthony Chen/Meng Xie; Canopy Pictures; 2023-China/Singapore-in Chinese with English subtitles)
"It's only a slight story about dealing with depression, but the actors are good and the film is fluid."
Reviewed by Dennis Schwartz
Hong Kong-based Singaporean director Anthony Chen ("Drift"/"Ilo Ilo") in his first Chinese production.

It's an intimate drama set in winter, in Yanji, a Chinese village, on China's border with North Korea. Three people in their twenties connect over a week-end drunken get together.
Haofeng (Haoran Liu) is bespectacled Shanghai-based finance worker, The unhappy loner is a visitor from Henan, attending the wedding of a school friend. He's irked by repeated calls on his cell phone reminding him to keep his therapy appointment at the clinic and answers that they have the wrong number, until he finally loses the cell. He is befriended by the tourist guide, Nana (Zhou Dongyu), while sightseeing on her bus. She takes pity on him and invites him to join her in having a drink with the macho restaurant manager Han Xiao (Chuxiao Qu), employed in his family restaurant, who has repeatedly hit on her. Meanwhile her tour group dine at the restaurant. When drunk, the manager over time has insincerely pledged his love for her, which she always rejects.
The backstory tells us that in Nana's past she was a sports figure who because of a terrible event left home to become a tour guide.
Feeling lonely and getting drunk, she bonds with Haofeng and has sex with him.
It's only a slight story about dealing with depression, but the actors are good and the film is fluid.
A few of the scenes are very enjoyable.

It played at Cannes.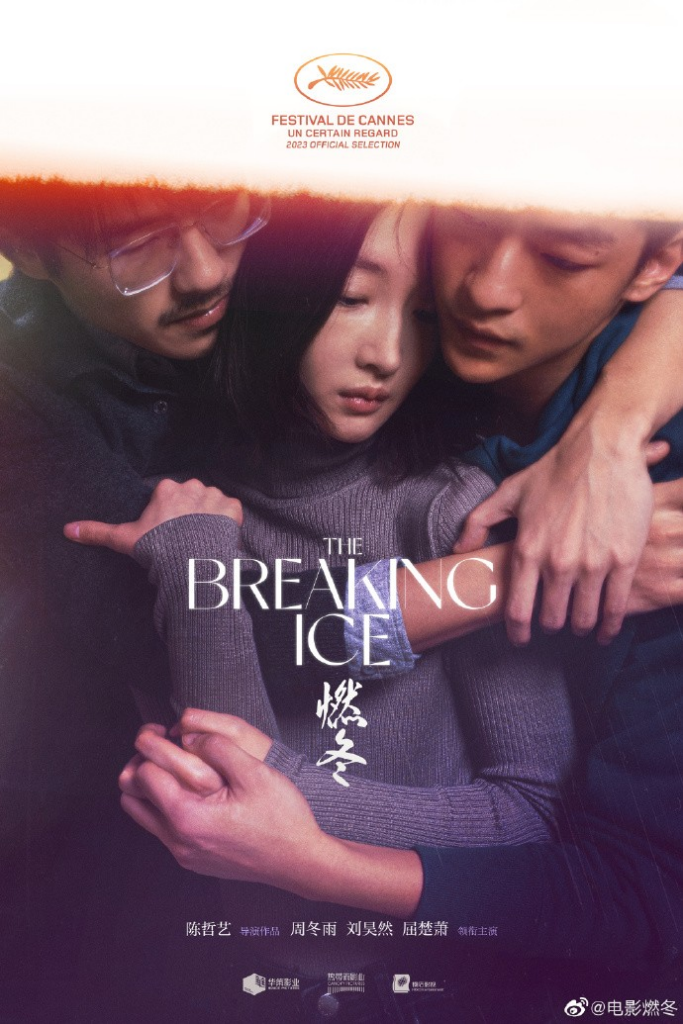 REVIEWED ON 6/7/2023  GRADE: B-