BOOGIE
(director/writer: Eddie Huang; cinematographer: Brett Jutkiewicz; editor: Joan Sobel; music: Ali Shaheed Muhammad/Adrian Younge; cast: Taylor Takahashi (Alfred 'Boogie' Chin), Taylour Paige (Eleanor),, Pamelyn Chee (Mrs. Chin), Mike Moh (Melvin), Jorge Lendeborg Jr. (Richie), Perry Yung (Mr. Chin), Pamelyn Chee (Mrs. Chin), Eddie Huang (Jackie), Bashar "Pop Smoke" Jackson (Monk), Alexa Mareka (Alissa), Domenick Lombardozzi (Coach Hawkins), Jessica Huang (fortune teller); Runtime: 89; MPAA Rating: R; producers: Josh Bratman, Josh McLaughlin, Michael Tadross; Immersive Pictures/Focus Features; 2021)
"Everything about this boring film was uneven from the storytelling to the acting."
Reviewed by Dennis Schwartz

Eddie Huang's featured film debut as director. He was the author/producer of "Fresh off the Boat." His immigrant film is built around a too familiar clichéd sports formula film, about winning "the Big Game." It adds his personal take as a Chinese-American, on Asian immigrants looking to make it in America in a field they're not known for—basketball.

Our smug Asian hero is a not too likeable star high school basketball player from Flushing, Queens, NY, on a mediocre team, Alfred 'Boogie' Chin (Taylor Takahashi). His bickering parents (Pamelyn Chee & Perry Yung) are both manipulative, as his limo driver father has a hot temper and his control freak mom is inept. His pushy parents both desire Boogie make it big in basketball and show the world that the Chinese-American can succeed in anything. They will resort to any means to get help for their son to succeed, like visiting a fortune teller (Jessica Huang, the director's sister).

Boogie yearns to play in the N.B.A., but is uncertain of his college prospects, as scouts don't follow his lowly seeded school. So the dreamer dad hires a smooth talking PR man (Mike Moh), who engineers it so Boogie can skip college to sign a lucrative contract to play pro ball in China if there are no scholarships. Dad has meanwhile switched his kid's school to a powerhouse city basketball one, where the scouts flock to the games.

Boogie's showdown at "the Big Game" is with the bully local basketball star, Monk (Bashar "Pop Smoke" Jackson, the young Brooklyn rapper died in a shooting after the movie was in the can). Smoke's reputed to be the best high school basketball player in the city. If Boogie has a good game against him, the thinking by his dad is that he'll surely get recognized.

There's also a sweetly played romance in this trite tale, as the surly Boogie falls for his cool self-aware classmate Eleanor (Taylour Paige).

Everything about this boring film was uneven from the storytelling to the acting. If I didn't see it at home, I would have walked out on it using the excuse I wanted to beat the traffic since I couldn't care less what happened. But, I would be remiss if I didn't say at least the basketball games were well choreographed.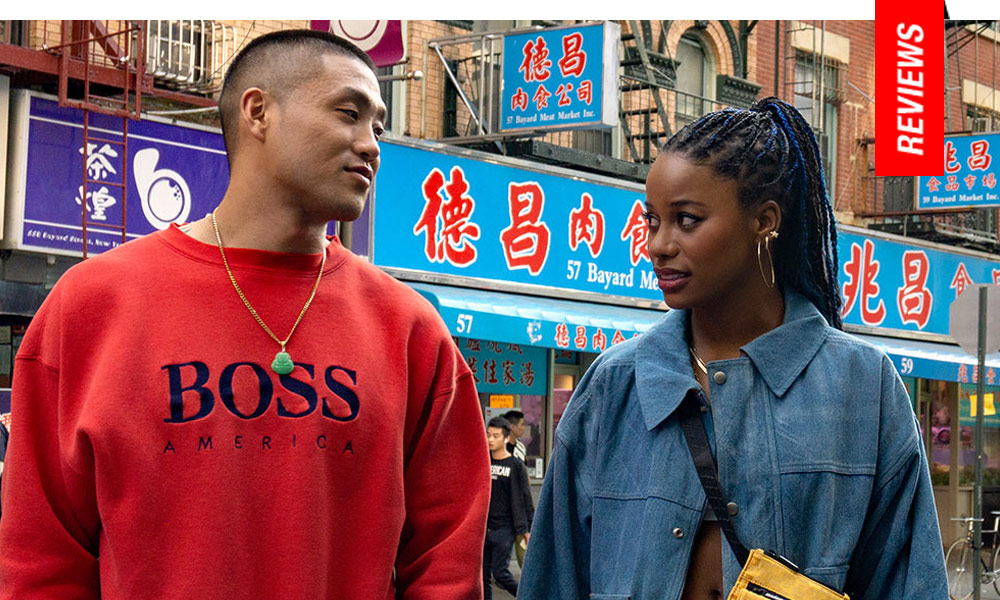 REVIEWED ON 3/17/2021  GRADE:  C