BLOOD WILL TELL (LA MISMA SANGRE)
(director/writer: Miguel Cohan; screenwriter: Ana Cohan; cinematographer: Julián Apezteguia; editor: Soledad Salfate; music: Luca D'Alberto; cast: Oscar Martinez (Elias), Dolores Fonzi (Carla), Diego Velazquez (Santiago), Paulina García (Adriana ), Luis Gnecco (Luis Gnecco); Runtime: 113; MPAA Rating: NR; producers; Christian Faillace/Sebastian Freund /Juan Pablo Galli /Hernán Musaluppi/Juan Vera/Walter Rippell/Santiago López: Netflix; 2019-Argentina/USA-in Spanish with English subtitles)
"A good murder mystery tale from Argentina."
Reviewed by Dennis Schwartz

A good murder mystery tale from Argentina. It's a slow burn family drama finely written and directed by Miguel Cohan ("No Return") and is co-written with his sister Ana.

In the opening scene there's the death of Adriana (Paulina García, Chilean actress) in supposedly a kitchen accident. Her cattle baron husband of 35 years, Elias (Oscar Martinez), is facing financial troubles and concern over a shaky commercial deal he's making with investors from abroad that's being held up for scrutiny by his government, while his wife offers him no financial or moral support. A divorce is secretly in the works, as the couple's troubles are kept from others. In fact, their children think they have a good marriage.

One night at a family dinner, Elias's doctor son-in-law Santiago (Diego Velasquez) hears Elias and Adrianna arguing when away from the others. The family leaves the dinner and the couple are alone, as the so-called accident happens. Elias's jewelry designer eldest daughter Carla (Dolores Fonzi) wants to believe it was an accident, even if her husband Santiago is certain it's a result of foul play after finding a clue at the death scene (the wife's necklace was on the ground, as if ripped off in a struggle).

Elias is aware that Santiago knows he's the killer, while Santiago is aware that Elias knows this.

In this psychological thriller about the puzzling death of the wife of the upper-middle-class Jewish family patriarch, who realizes his disapproving late father ran the business better, pouts and can't deal with rejection that goes back to his late dad. As things develop, details will emerge that help us get to the bottom of things until we get a clear view of how Adrianna died. Through flashbacks we learn of infidelities, all the lies in the marriage and how troubled a man Elias is. He's in deep water over his head and can't deal with it rationally.

Of note, in recent times the filmmakers of Argentina have specialized in making many interesting mystery thrillers such as "Furtive," "Black Snow," and "The Son".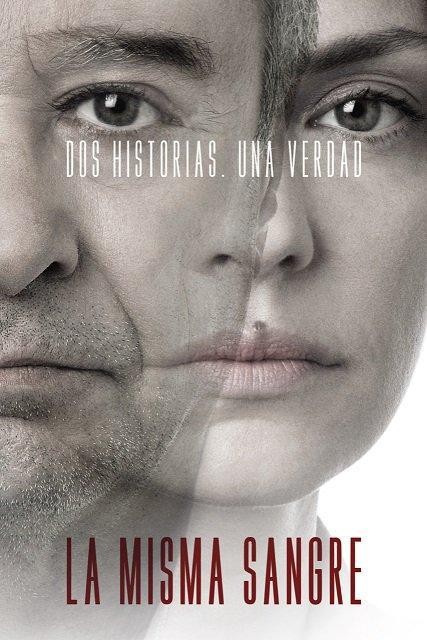 REVIEWED ON 1/4/2022  GRADE: B