BIG TREES, THE
(director: Felix Feist; screenwriters: John Twist, James R. Webb, story by Kenneth Earl; cinematographer: Bert Glennon; editor: Clarence Kolster; music: Heinz Roemheld; cast: Kirk Douglas (Jim Fallon), Edgar Buchanan (Yukon Burns), Eve Miller (Alicia Chadwick), Patrice Wymore (Daisy), John Archer (Frenchy), Alan Hale Jr. (Tiny), Charles Meredith (Elder Bixby); Runtime: 89; MPAA Rating: NR; producer: Louis F. Edelman; WB; 1952)
"Kirk did the B-pic for almost free to void his contract with Warners."
Reviewed by Dennis Schwartz

Felix Feist ("Donovan's Brain"/"This Woman is Dangerous") directs this melodrama about an ambitious but corrupt Wisconsin lumberman, Jim Fallon (Kirk Douglas) who goes to North California to rip off the giant redwood trees from a Quaker settlement.
It's set inn 1900 (after The United States Congress has just passed a law that allows anyone to legally take the redwoods owned by the Quaker homesteaders) But our sleazy hero has a change of heart when he falls for the widow Alicia Chadwick (Eve Miller).

The Quakers hold the trees in reverence, Kirk does not.

Kirk did the B-pic for almost free to void his contract with Warners and seek stardom with another studio.

Edgar Buchanan and John Archer play those on Kirk's payroll, with the grizzled Edgar convincing the boss the Quakers were the good guys.

It's a corny remake of The Valley of the Giants, which was a remake of two silent versions.

Writers John Twist and James R. Webb adapt it from the story by Kenneth Earl. It was filmed in Oregon.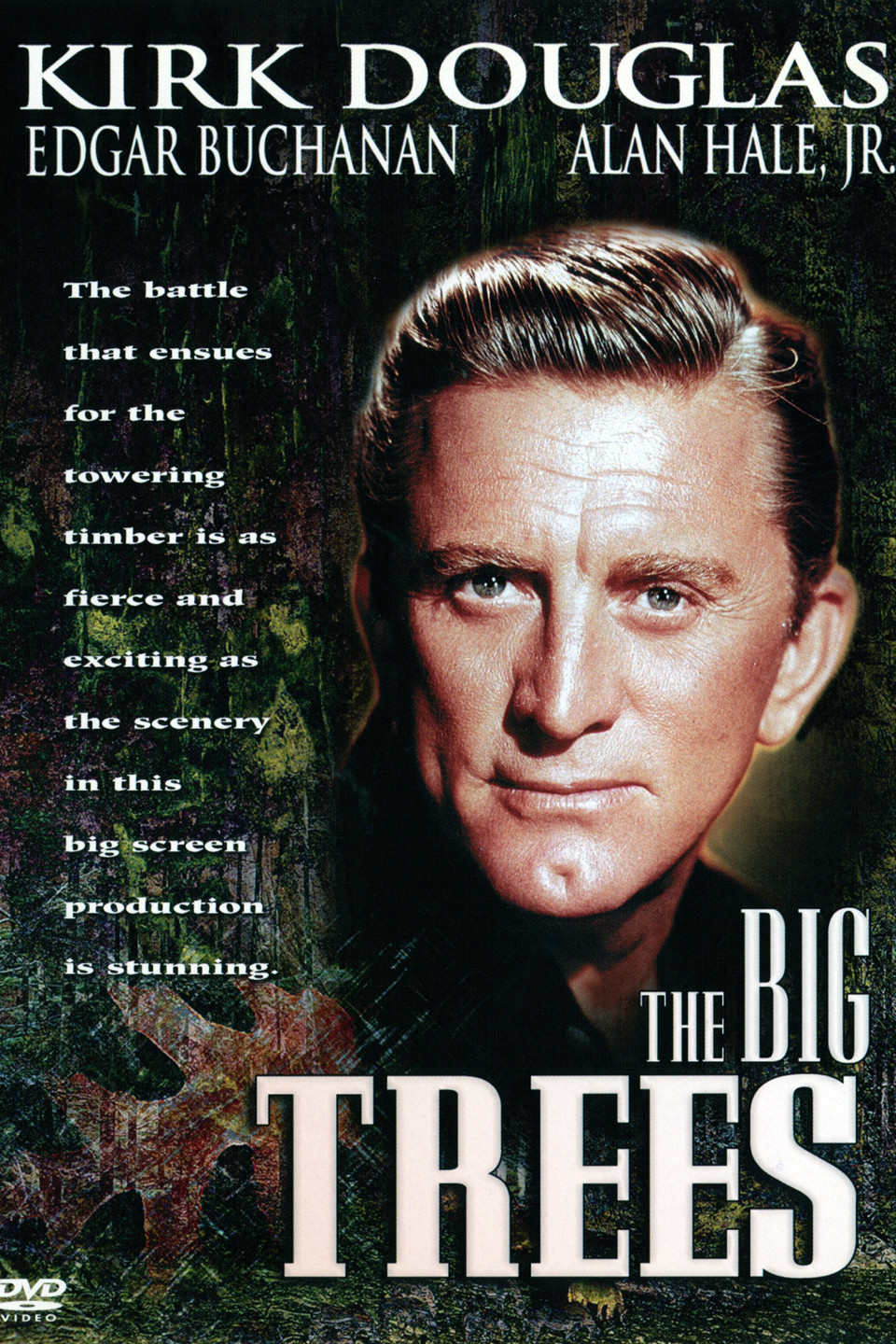 REVIEWED ON 7/29/2022 GRADE: C