BARBARIAN
(director/writer: Zach Cregger; cinematographer: Zach Kuperstein; editor: Joe Murphy; music: Anna Drubich; cast: Justin Long (AJ), Justina Campbell (Tess Marshall), Bill Skarsgard (Keith Toshko), Matthew Patrick Davis (The Mother), Kurt Braunohler (Doug), Jaymes Butler (Andre), Richard Brake (Frank); Runtime: 102; MPAA Rating: R; producers: Arnon Milchan/Roy Lee/Raphael Margules/J.D. Lifshitz; Disney/20th Century Studios; 2022)
"It probably works best for viewers who like their horror tales dark, perverse and violent."
Reviewed by Dennis Schwartz
Zach Cregger ("The Civil War on Drugs"/"Miss March") is the director/writer of this enticing spooky and unpredictable thriller, executed in three acts.

Documentary researcher Tess Marshall (Georgina Campbell) is in Detroit for a job interview on a dreary rainy night. Her Airbnb rental is located in a bad area filled with abandoned houses, as the neighborhood is rundown after the flight of whites from the area. When entering the rental, she finds it's already occupied. The occupant, Keith Toshko (Bill Skarsgard), in a friendly way explains the room was probably double-booked in a scam and offers her the bedroom while he sleeps on the coach. She's not certain whether to believe a medical convention in town booked-up all the hotels, but decides to stay put rather than look for another place on such an awful night. During the night she's awakened by Keith moaning from his nightmare.

In the morning Tess goes for her job interview. When back to the rental, she finds in the basement a secret door leading to a house of horrors where someone was once confined.

We learn that there's something bizarre about the former house owner, a disgraced TV producer, AJ  (Richard Brake), accused of sexually assaulting one of his actresses, and that the new owner (Justin Long) is despicable.

When Keith returns, he searches the basement apartment without Tess. But a creature springs out of the dark and kills him.

The lively film blends together gross comedy with crass horror, and was inspired by the movie Psycho.

The photography of cinematographer Zach Kuperstein catches how menacing is the neighborhood and the secret basement room.

Since its narrative relies on its plot twists, the less said the better.

The film would have rocked back in the day if it played in the Times Square grindhouse theaters.

It probably works best for viewers who like their horror tales dark, perverse and violent.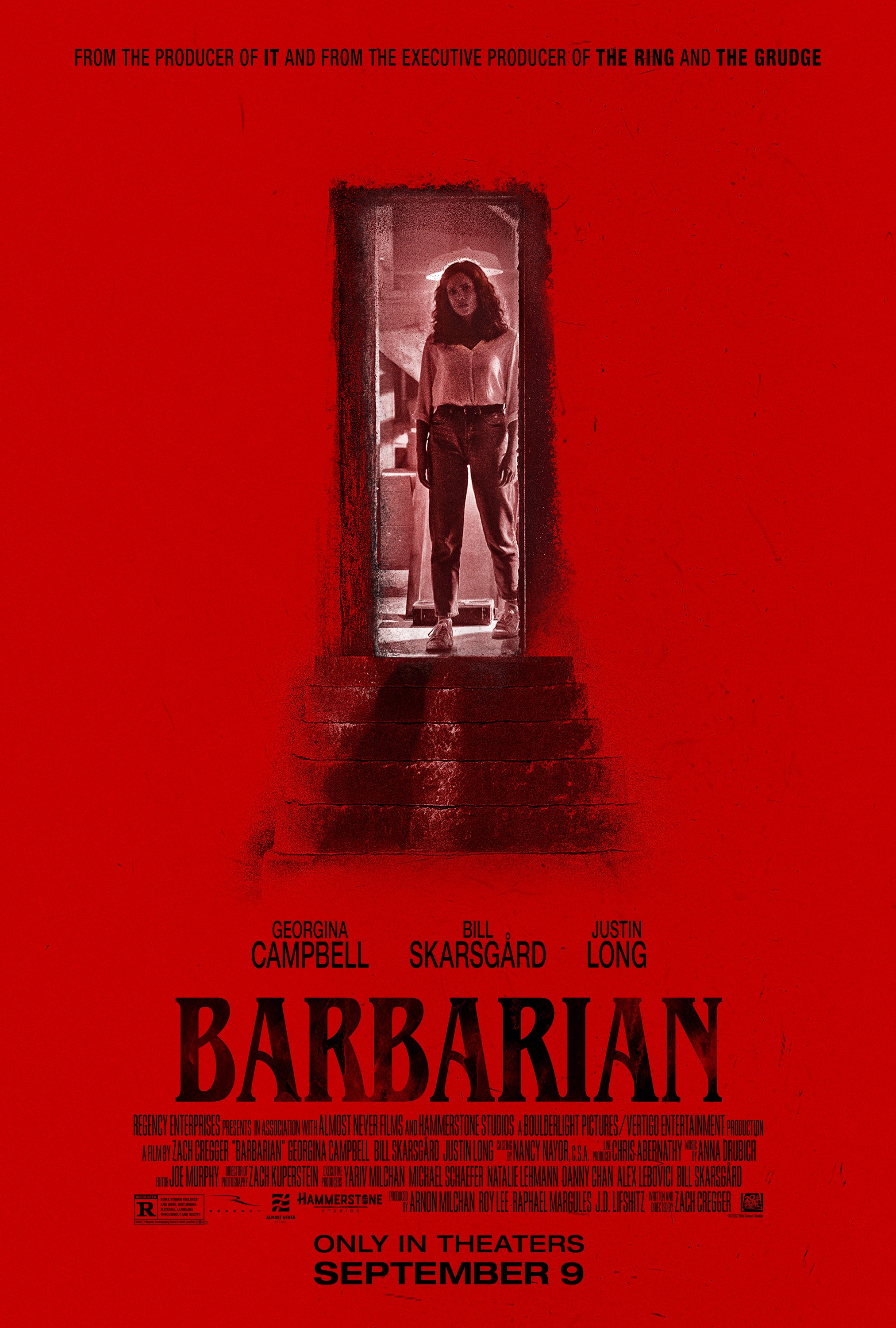 REVIEWED ON 9/27/2022  GRADE: B