BACKTRACK
(director: Earl Bellamy; screenwriter: Borden Chase; cinematographers: Ben Kline/John L. Russell/Andrew Jackson; editor: Michael R. McAdam; music: Russell Garcia/Jack Marshall; cast: Doug McClure (Trampas), Rhonda Fleming (Carmelita Flanagan), Philip Carey (Captain Parmalee), James Drury (Ramrod), Neville Brand (Reese), Peter Brown (Chad), William Smith (Riley), Royal Dano (Faraway), Ida Lupino (Mama Delores), Fernando Lamas (Captain Estrada), Gary Clarke (Steve); Runtime: 101; MPAA Rating: G; producer: David O'Connell; Universal; 1969)
"An enjoyable well-acted formula Western action/comedy."
Reviewed by Dennis Schwartz

It was originally made for TV as a "Virginian" episode. As a theater film it turns out to be an enjoyable well-acted formula Western action/comedy. Earl Bellamy ("Gunpoint"/"Stagecoach to Dancer's Rock") efficiently directs and Borden Chase turns in a decent screenplay. This is the western version of the Dumas classic, "The Three Musketeers."

An adventurous crooked gambler drifter named Trampas (Doug McClure) ends up as a cowboy in Medicine Bow, Wyoming, and is sent by his ranch boss to Mexico to buy a bull. On the way he must pass through the Texas border town of Laredo, where he runs into three rogue Texas Rangers, Reese (Neville Brand), Riley (William Smith) and Chad (Peter Brown), that he has a tussle with over his affection shown to sexy bar owner Carmelita (Rhonda Fleming), the so-called girlfriend of Reese. When the Ranger chief Captain Parmalee (Philip Carey) orders the trio to investigate the robbery of gold from a lost train, Trampas tags along and partners with the Rangers to catch the bad guys when they find all the train passengers killed, with the only survivor an infant. Crossing the Rio Grande, they bring the baby to a town where the suspected mother of Reese's five daughters, Madame Delores (Ida Lupino) lives and where the baby can get milk. They also run into the villainous Captain Estrada (Fernando Lamas), whose performance of the unscrupulous Mexican Urales officer is terrific fun. The Rangers and their new partner also must fight off the marauding Yaquis before they solve the murder and robbery case.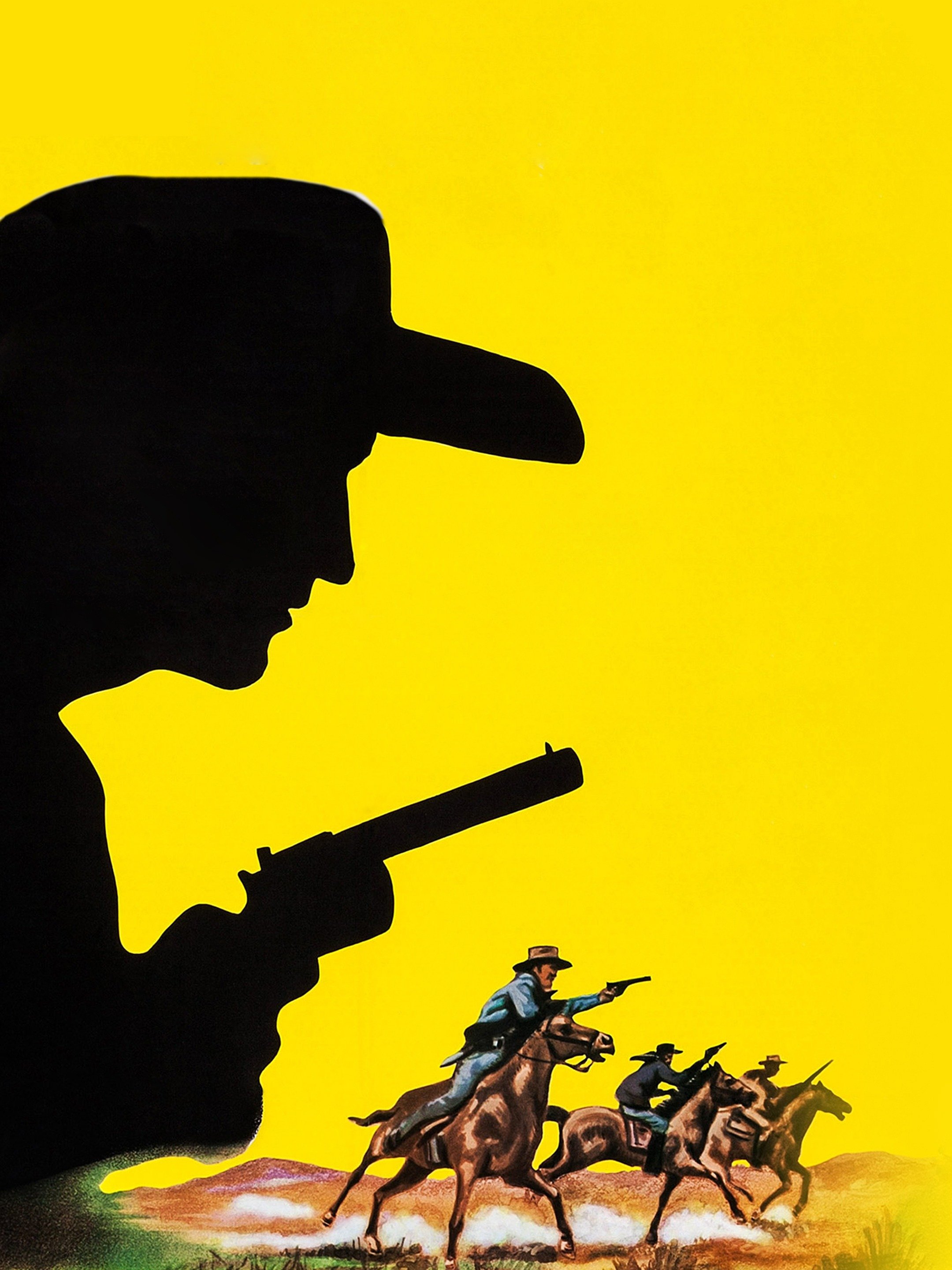 REVIEWED ON 3/1/2019 GRADE: B-