AVA: A TWIST IN THE ROAD
(director/writer: Catherane Skillen; cinematographers: Mario Colangelo/ Daryl Gilmore; editor: Catherane Skillen; music: Ben Burney; cast: Catherane Skillen (Ava Denton), Shiobann Amisial (Party Goer), Tannis Benedict (Leanne), Marcia Broadway (Magazine Lady), Bill Lewis (Bobby), David Willis (Walter), Daniella Brown (Young Ava), Steve Dellatori (Bob Jr.), Billy Lee Brown (Security Guard), Maggie Dewan-Smith (Trisha), Michael Lippman (Harry), Louie Mandrapilias (Michael), Jay Pennick (Paul), Natalie Carroll (homeless lady), Harish Mandyam (Ted), Sophiah Koikas (Sophia/Irma), Bobby Reed (Gabe); Runtime: 74; MPAA Rating: NR; producers; Kathleen Klein/Catherane Skillen: Amazon Prime; 2021
"Should appeal to viewers looking for a film that delivers a hopeful message when things seem to be going bad."
Reviewed by Dennis Schwartz

 Catherane Skillen is the director, writer, star and producer of this small-budget indie soap opera drama about a real-life tragic situation for a member of the upwardly mobile Beverly Hills crowd. Though many of the scenes are strained as she goes from timid to self-confident, the sincere performance by Ms. Skillen playing a devastated grieving woman navigating her way through her sudden hardship by trying to be resilient is heartwarming.

In Beverly Hills, five days before Christmas, harried wealthy businessman Bobby (Bill Lewis), the married lover of Ava (Catherane Skillen) for the last 25 years, gives her an expensive bracelet as a present to show his love for her. Over the holiday season, Bobby has a car accident when he has a heart attack at the wheel and dies. Bobby's obnoxious, drug-addicted and raging with anger grown son, Bobby Jr. (Steve Dellatori), detests Ava because he believes his dad deserts his mentally ill wife for Ava. The vengeful son now takes back the luxury company car and has her evicted from the condo. Bobby had supported Ava all through their relationship–he paid all the bills so she doesn't have to work and can live for free in a luxury condo he promises to buy for her.

Now that he's gone, Ava, after losing the love of her life, is left as a vulnerable older woman with no money, no job and no way of caring for herself. She is unable to handle this awful turn of events. But during the course of this difficult time she fortunately benefits from her friendship with Leanne (Tannis Benedict) and her corporate lawyer suitor Michael( Louie Mandrapilias), who begins a cautious relationship with her. It results in her gaining the confidence to fend for herself.

It's a well-executed sudsy film that should appeal to viewers looking for a film that delivers a hopeful message when things seem to be going bad for a woman who was totally beholden to her man taking care of her before his unexpected death and must now adjust to take care of herself.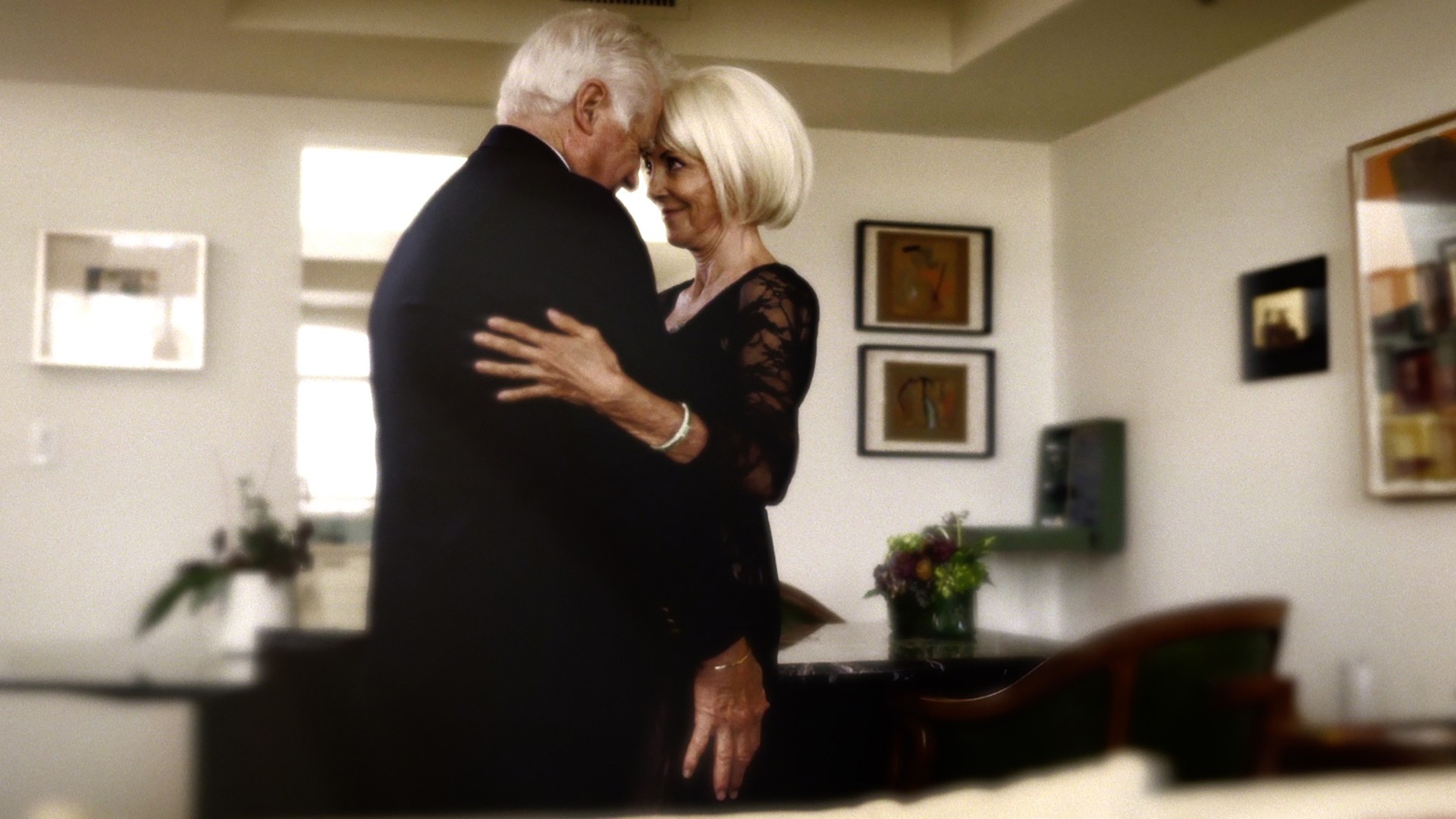 REVIEWED ON 5/23/2022 GRADE: B-