ARGENTINA, 1985
(director/writer: Santiago Mitre; screenwriter: Mariano Linas; cinematographer: Javier Juliá; editor: Andrés Pepe Estrada; music: Pedro Osuna; cast:  Ricardo Darín (Julio Cesar Stassera), Peter Lanzani (Luis Moreno Ocampo), Alejandra Flechner (Silvia), Santiago Armas Estevareria (Javier), Gina Mastronica (Veronica), Laura Paredes (Adriana Calvo de Laborde), Carlos Portaluppi (Juez), Francisco Bertín (Novio Veronica), Norman Briski (Ruso), Alejo García Pintos (Juez); Runtime: 140; MPAA Rating: R; producers: Agustina Llambi Campbell, Santiago Carabante, Santiago Mitre, Federico Posternak, Ricardo Darín, Chino Darín, Axel Kuschevatzky, Victoria Alonso; Amazon Studios; 2022-Argentina-in Spanish with English subtitles)
"It stirs up bitter collective memories of the fascist military Argentinean Junta."
Reviewed by Dennis Schwartz
Argentina director Santiago Mitre ("The Summit"/"Paulina") helms a well-executed film that's suspenseful, snappy and filled with Hollywood type of emotional responses for the brave trial witnesses (some 800) who were in court despite being in danger from the Junta. It's passionately written by Mariano Linas and Mitre, as it stirs up bitter collective memories of the fascist military Argentinean Junta, as its nine top members are put on trial for human rights abuses. It refreshes our memory on the Junta trial in 1985, giving us the details and providing us with insights.

The idealistic Julio Strassera (Ricardo Darin, in a great performance by Argentina's most accomplished actor) was the lead prosecutor who miraculously was able to convict the country's former dictatorship of war crimes against their own people in a civilian court while the dictatorship still ruled. Julio's badgering but well-meaning wife is played by Alejandra Flechner, who derides him that bureaucrats will force him to be the chump who takes this case in what's expected to be a sham trial, and where he will receive threatening calls and his life will be in danger. Peter Lanzani gives a sympathetic performance as Strassera's deputy.

The high-profile case caused many anxious moments for everyone involved, as Darin's understated portrayal enables the drama to take a good look at the corrupt political regime (who made their enemies disappear) and tell a potent story that still resonates in Argentina and around the world because it showed that bad governments could be held accountable for their malfeasance and crimes.
It played at the Venice Film Festival.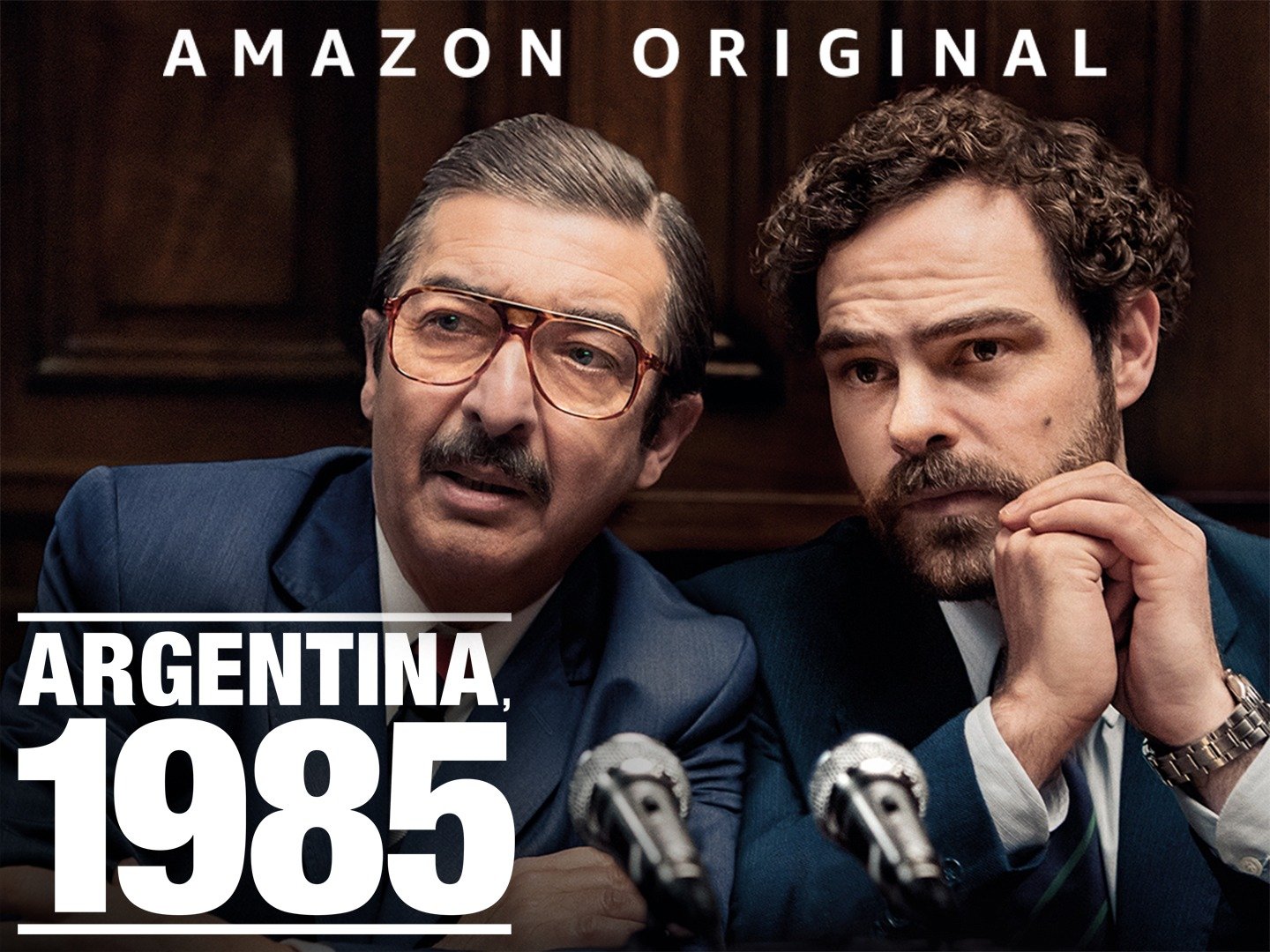 REVIEWED ON 12/8/2022 GRADE: B+