APORIA
(director/writer: Jared Moshé; cinematographer: Nicholas Bupp; editor: Marshall Granger; music: H. Scott Salinas; cast: Judy Greer (Sophie Rice), Edi Gathegi (Malcolm), Payman Maadi (Jabir), Faithe Herman (Riley), Whitney Morgan Cox (Kara), Veda Cienfuegos (Aggie), Adam O'Byrne (Darby), Elohim Nycalove (a different Riley); Runtime: 104; MPAA Rating: R; producers: Neda Armian, T. Justin Ross; Well Go USA; 2023) 
"Gets a great performance from its star Judy Greer."
Reviewed by Dennis Schwartz

The title is a term for a state of doubt or uncertainty. Writer/director Jared Moshé  ("The Ballad of Lefty Brown"/"Dead Man's Burden") gives us a low-fi, weepie, bland and inane time travel story that gets a great performance from its star Judy Greer. Its structure is non-linear. Its theme is "Be careful for what you wish for."

Sophie Rice's (Judy Greer) husband Mal was killed 8 months ago by the drunk driver (Adam O'Byrne) and she now is a mess who struggles to get by emotionally and financially in her Los Angeles working class neighborhood and raise her teen daughter Riley (Faithe Herman), an excellent student who now goes truant and has lost interest in school.

Mal's best friend is a former physicist named Jabir (Payman Maadi), a refugee from an unnamed country of a dictator, who can only find work in this country driving a cab after becoming part-paralyzed in a workplace accident. He mentions to Sophie that he and Mal were working on a time machine. He suggests she might want to use it and prevent her hubby's death. But informs her there are rules that must be obeyed. The big one is to save a life with the time machine, another life must be sacrificed. All the other rules also come with moral consequences.

The machine is located in Jabir's apartment, and when tried Mal is again alive and is unaware he was killed. No one else is aware that it was the machine that made this happen.

Jabir and Sophie question if they should use the machine again to reverse other tragedies. The film ends in an open-ended manner, not telling us what such an invention might do if it's used. Under scrutiny the film's plot would collapse from being so incredulous and far-reaching, and its gimmicky plot would be like rewriting "The Butterfly Effect" for this strained pseudo science story. But it held my interest.
 
It played at the Fantasia Film Festival.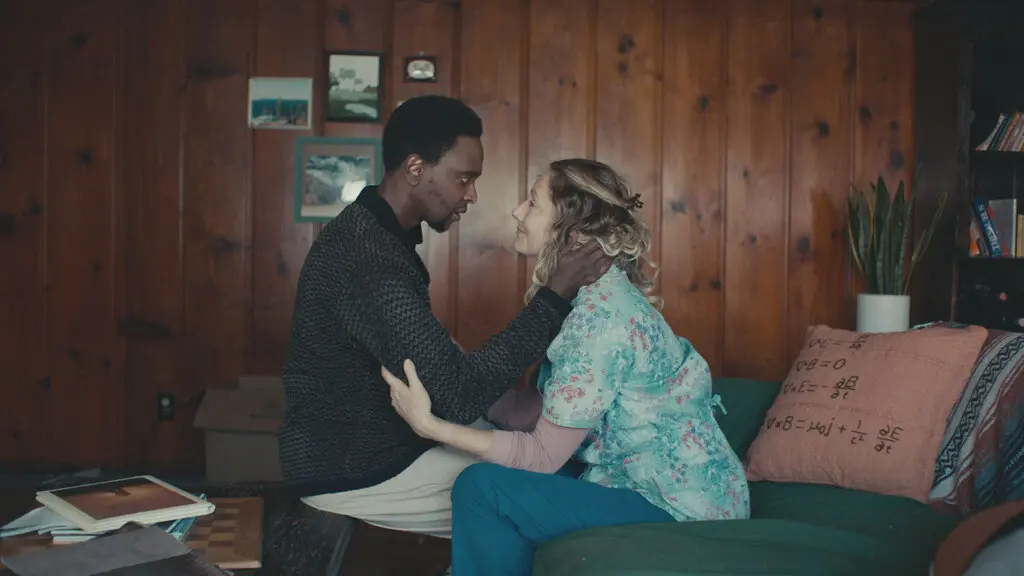 REVIEWED ON 8/11/2023  GRADE: B-