ALONERS
(director/writer: Hong-Sung-eun; cinematographer: Youngki Choi; editor: Hong Sung-eun; cast: Gong Seung-Yeon (Jina), Jung Da-eun (Sujin, New Recruit), Seo Hyun-woo (Seong-hun), Park Jeong-hak (Father); Runtime: 91; MPAA Rating: NR; producer: Lee Seung-won; Film Movement; 2021-S. Korea-in Korean with English subtitles)
"A sad portrait of solitude and loneliness."
Reviewed by Dennis Schwartz

South Korean editor, writer and director Hong-Sung-eun in her debut film as director lays on us a sad portrait of solitude and loneliness in her penetrating meditative film on a lonely young woman. It's shot as a bittersweet character study.

It takes place before the pandemic.

Jina (Gong Seung-Yeon) is a single woman in her twenties who tries her best to keep to herself. She lives alone in a small apartment and is the top worker at a call center of a credit card company, holding down a job that's not too demanding. Her daily interactions with people are limited. Besides working the phone at the call center, she will participate in small talk with her bosses during coffee breaks and have lunch at the same restaurant where she goes every workday. She will greet her neighbors but without conversing with them. That's about all the contact with others she makes, as she walks around with earbuds in the street not inviting anyone into her private world.

Things change slightly when she's ordered to train a new call center phone worker (Jung Da-eun). Her father calls about a lawyer's visit and an old lady neighbor dies alone in her apartment.

It's a slow moving tale that kept me interested in how she chooses to live in such a rigid routine. It works fine as a drama pointing out how the modern world can be such a lonely place if you can't adjust to it.

It played at the Toronto International Film Festival.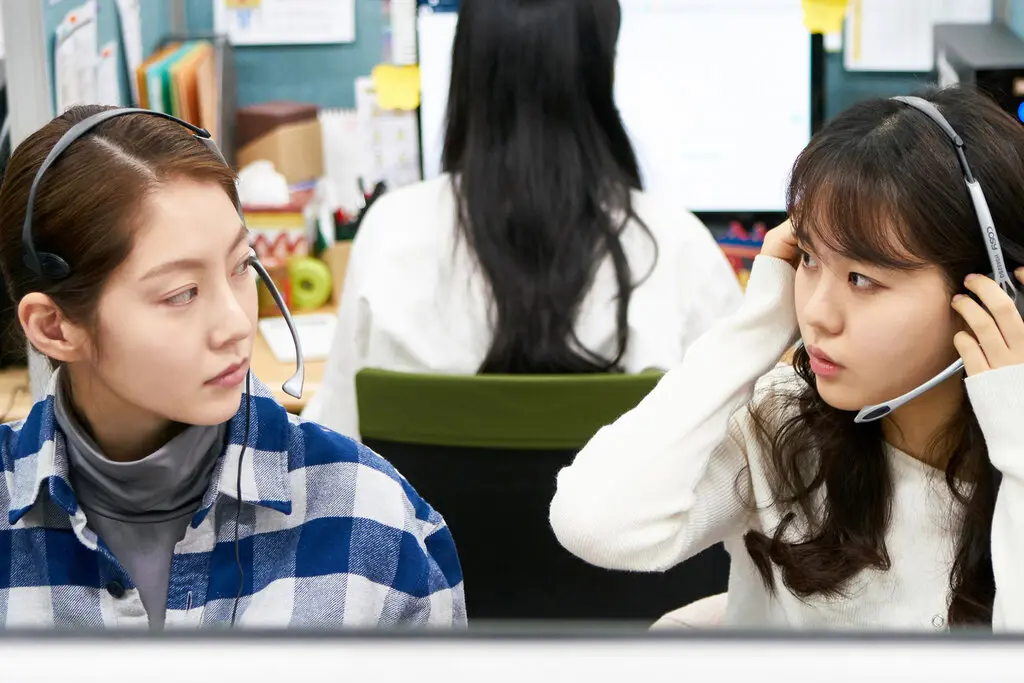 REVIEWED ON 8/12/2023  GRADE: B