ALL THAT BREATHES
(director/writer: Shaunak Sen; cinematographers: Benjamin Bernahrd, Riju Das, Saumyananda Sahi; editors: Charlotte Murch Bengtsen, Vedant Joshi; music: Roger Goula; cast: Nadeem Shehzad, Mohammad Saud, Salik Rehman.; Runtime: 91; MPAA Rating: NR; producers; Shaunak Sen, Aman Mann, Teddy Leifer: Kiterabbit Films; 2022-India/USA/UK-in Hindu with English subtitles)
"The opening shot is just so beautiful and unforgettable."
Reviewed by Dennis Schwartz

The awesome Shaunak Sen's informative documentary documents the efforts of the brothers Nadeem Shehzad and Mohammad Saud (known as the Kite Brothers because the birds they save are known as black kites) in saving the birds of prey of Delhi who fall from the sky weakened by pollution, disease or broken wings. By nursing them back to health in their basement despite the Brothers struggling with their own lung issues, they can save many of the birds. The Brothers have applied for grants to get the birds to well-equipped animal hospitals and away their basement that floods during monsoon season.

The Brothers are marginalized Muslims who also must deal with India's harsh discrimination laws aimed at Muslims (like an anti-Muslim Citizen Act). There are plenty of other problems in Delhi, such as street violence, pollution and massive poverty.

The humanistic film by its title infers that there's a brotherhood that abounds for All That Breathes.

The film is enlivened by its incredible photography from DPs Ben Bernhard, Riju Das, and Saumyananda Sahi. The opening shot is just so unforgettable–it shows a dog drinking water in a vacant lot at night while on the pavement there are thousands of rats rolling along in a tide. In the city streets of a major country we astonishingly see pigs and cows freely roaming about, and monkeys swinging from the wires.
There are striking images throughout.

The film gently forces the viewer to take sides, they're either for saving the planet with pro-environment laws or not. If not they've probably lost their humanity like many Republicans in the States who favor anti-environment practices by Big Business despite its threat to the Earth.

A great film. Much appreciated. It screened in 2022 at the Sundance Film Festival in the competition section.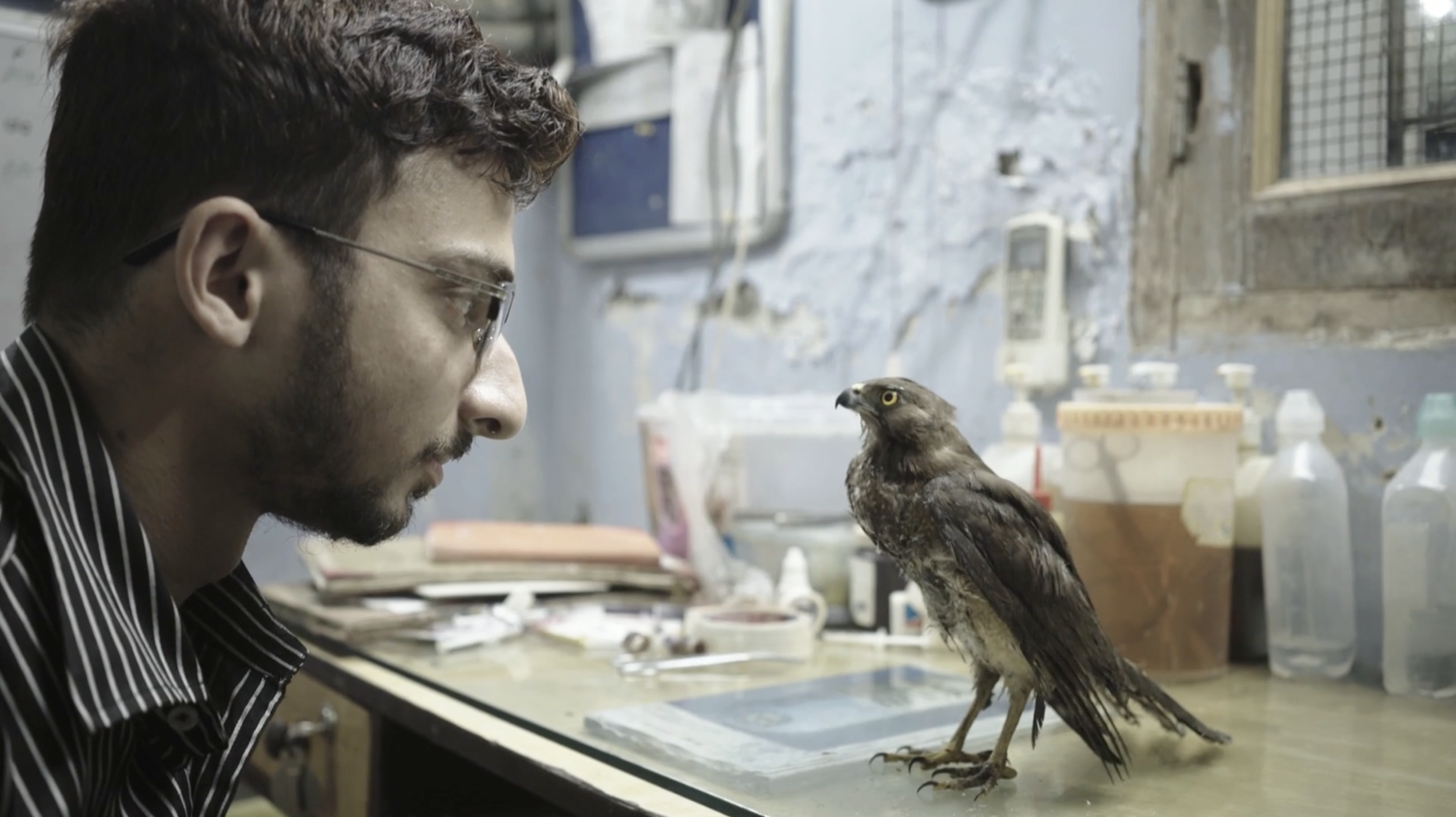 REVIEWED ON 3/6/2022 GRADE: A