AGAINST ALL FLAGS
(director: George Sherman; screenwriter: Aeneas MacKenzie/book by MacKenzie/Joseph Hoffman; cinematographer: Russell Metty; editor: Frank Gross; music: HansSalter; cast: Errol Flynn (Lt. Brian Hawke), Maureen O'Hara (Prudence `'Spitfire'` Stevens), Anthony Quinn (Capt. Roc Brasiliano), Dave Flagner (Flowers, flogger), John Alderson (Jonathan Harris), Phil Tully (Jones), Tudor Owens (Williams), Lester Matthews (Sir Cloudsley), Mildred Natwick (Molvina MacGregor), Alice Kelley (Princess Patma), Olaf Hytten (King William), Mike Ross (Swaine), James Fairfax (Cruikshank), Robert Warwick (Capt. Kidd); Runtime: 83; MPAA Rating: NR; producers; Howard Christie: Universal-International/Kino Lorber; 1952)

"The result is happy ending, which survives a thin plot and a lot of silliness."
Reviewed by Dennis Schwartz

George Sherman ("Comanche"/"Big Jake") directs this rollicking, crowd-pleasing, rom/com, action swashbuckler, starring a heavy drinking (squeezed vodka into orange slices when ordered not to drink on the set, and was drunk afternoons) but energized Errol Flynn, in one of his last good swashbuckler pics. He plays a dashing British seaman taking down pirates in the Madagascar of 1700, when posing as a pirate. Reportedly major scenes were directed by an uncredited Douglas Sirk. It's based on the book by Aeneas MacKenzie and scripted by MacKenzie and Joseph Hoffman. It was remade in 1968 as The King's Pirate.

Lt. Brian Hawke (Errol Fynne) gets twenty lashes as he poses as a deserter from the British navy in the scheme for him and two mates, Harris & Jones (John Alderson & Phil Tully), to join an active pirate fortress as a spy in Madagascar on the pirate stronghold island of Libertania. To be accepted as pirates, the men must stand before the court of the Captains of the Coast made up the island's captain pirates and prove they are pirates.

One of the pirates is a beautiful feisty redhead from Britain, "Spitfire" Stevens (Maureen O'Hara), prone to wearing green pirate clothes and thigh-high boots, whose father founded this haven for pirates and left his pirate boat to her when he died. The leading pirate on the island is the volatile Captain Roc Brasiliano. He will vie for Spitfires's love with the spy. She detests Roc but is not sure if she trusts the flirty Hawke.

Mildred Natwick has a fun turn as a prim Scottish governess to the nitwit Princess Patma (Alice Kelley). Her father is the ruler of India. whose Indian ship is captured and robbed by Brasiliano. Patma is taken prisoner after rescued from her burning ship by Hawke, and falls for him.

To close down the pirate island as a safe haven for pirates to operate from, Jones and Harris disable the island's well-positioned hidden cannons, that have shot down all ships that have previously entered their waters. Hawke's team then signals the British ship Man O' War, which is waiting in the bay to enter the island and shut down the pirates.

The result is a happy ending, which survives a thin plot and a lot of silliness.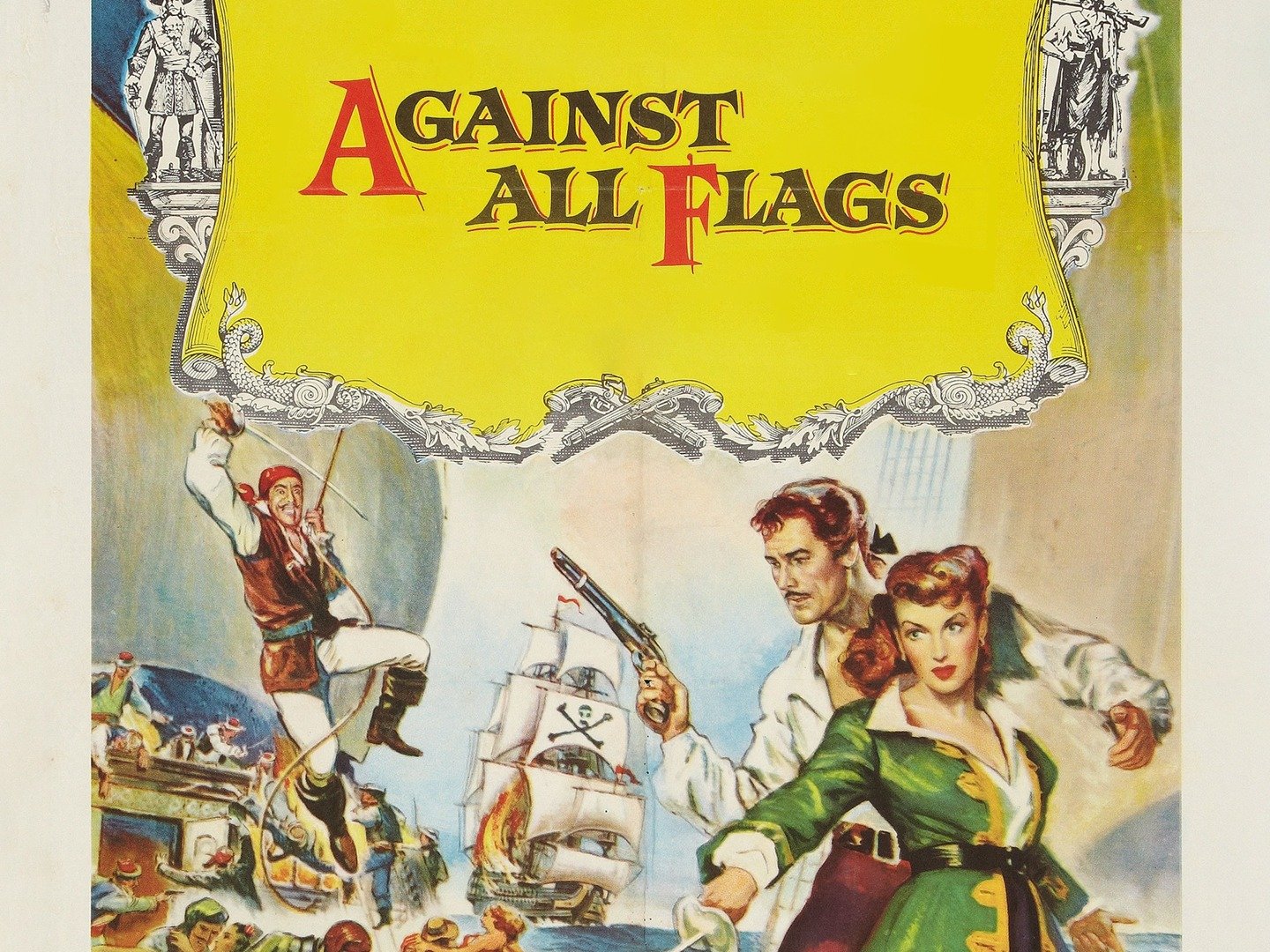 REVIEWED ON 4/9/2022  GRADE: B