A LITTLE ROMANCE
(director/writer: George Roy Hill; screenwriters: based on the novel by Patrick Cauvin/Allen Burns; cinematographer: Pierre William Glenn; editor: William Reynolds; music: Georges Delerue; cast: Diane Lane (Lauren King), Sally Kellerman (Kay King), Thelonious Bernard (Daniel Michon, who etched out a career as a dentist), Laurence Olivier (Julius), Broderick Crawford (Brod), Arthur Hill (Richard King), David Dukes (Geore de Marco), Andrew Duncan (Bob Duryea), Claudette Suderland (Janet Duryea); Runtime: 108; MPAA Rating: PG; producers: Yves Roussel/Robert Crawford Jr.; Orion Pictures; 1979)
"What you get is a pleasant rebellious teen film."
Reviewed by Dennis Schwartz

In this saccharine George Roy Hill ("Slap Shot"/"The Sting") directed rom/com, based on the novel by Patrick Cauvin and co-written by Allen Burns and Hill, the lovers are teens and the setting is Paris.

The precocious brainy American teen Lauren King (Diane Lane, warming up for a successful acting career) lives with her spacey actress mom Kay (Sally Kellerman) and diplomat dad Richard (Arthur Hill) in Paris. Visiting a Broderick Crawford movie set she befriends the opinionated and brilliant French teenager film buff Daniel Michon (Thelonious Bernard), but mom doesn't care for him and forbids them to date. But the lovers meet anyway in town, where they encounter the eccentric pickpocket Julius (Laurence Olivier) and run away together with Julius to Venice.

Sir Laurence offers a hammy performance as he goes slumming in a trivial pic, while the kids act like kids and the parents like parents. What you get is a pleasant rebellious teen film, with a little romance thrown in.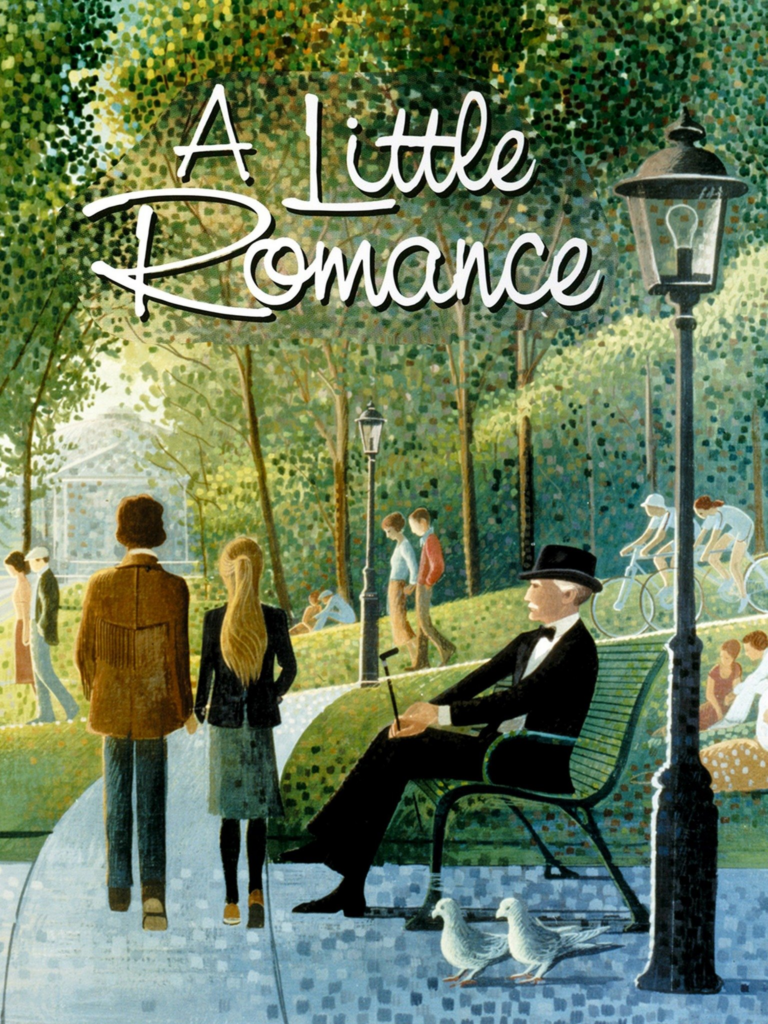 REVIEWED ON 4/13/2023  GRADE: B-