BREXIT: THE UNCIVIL WAR
BREXIT: THE UNCIVIL WAR (TV)
(director: Toby Haynes; screenwriter: James Graham; cinematographer: Danny Cohen; editor: Matthew Cannings; music: Daniel Pemberton; cast: Rory Kinnear (Craig Oliver), Benedict Cumberbatch (Dominic Cummings), Boris Johnson; Runtime: 90; MPAA Rating: NR; producer: Lynnn Horford; HBO Films; 2019-UK)
"Benedict Cumberbatch turns in a superlative eye-catching performance."
Reviewed by Dennis Schwartz

In 2016 Britain by a slim margin votes to leave the European Union. British TV director Toby Haynes ("Black Mirror") helms this topical political history docudrama on Brexit. It portrays the polarizing referendum in the United Kingdom about leaving the European Union, whose possible dangerous consequences are still unfolding. The timely drama reflects that what's happening in England also reflects the sudden anti-establishment movement in America (the crude Trump populist movement). It should be noted that the official Leave campaign, around which playwright James Graham weaves his screenplay, is under police investigation for questions about the campaign. The Brexit argument covers some complex situations that are very British in nature to be fully understood by outsiders. Therefore it seems unlikely that this 90 minute film can tell you the complete Brexit story in such a short time frame.

The film zeroes in on an eccentric, pompous, political consultant, a "geeky analyst" named Dominic Cummings (Benedict Cumberbatch), who as the movement leader pulls the strings behind the scene in ways that unite different factions of those wanting to Leave the EU.

Benedict Cumberbatch turns in a superlative eye-catching performance, as the nerdy Leave leader.Cumberbatch, viewed as either a hated or revered figure, is a balding numbers cruncher and natural sociologist who targeted the right people with the right kind of catchy slogans needed to win.

How much you like the film depends on how you view the portrayal of Cumberbatch. Cumberbatch comes across as the smart-ass in the room and everyone else in his presence is merely a cipher.

Those involved with Leave were portrayed as the bad guys, while the opposition were simplistically depicted as the good guys trying to save the democracy.

The history lesson was spicy but seemed superficial, not always factual but always questionable.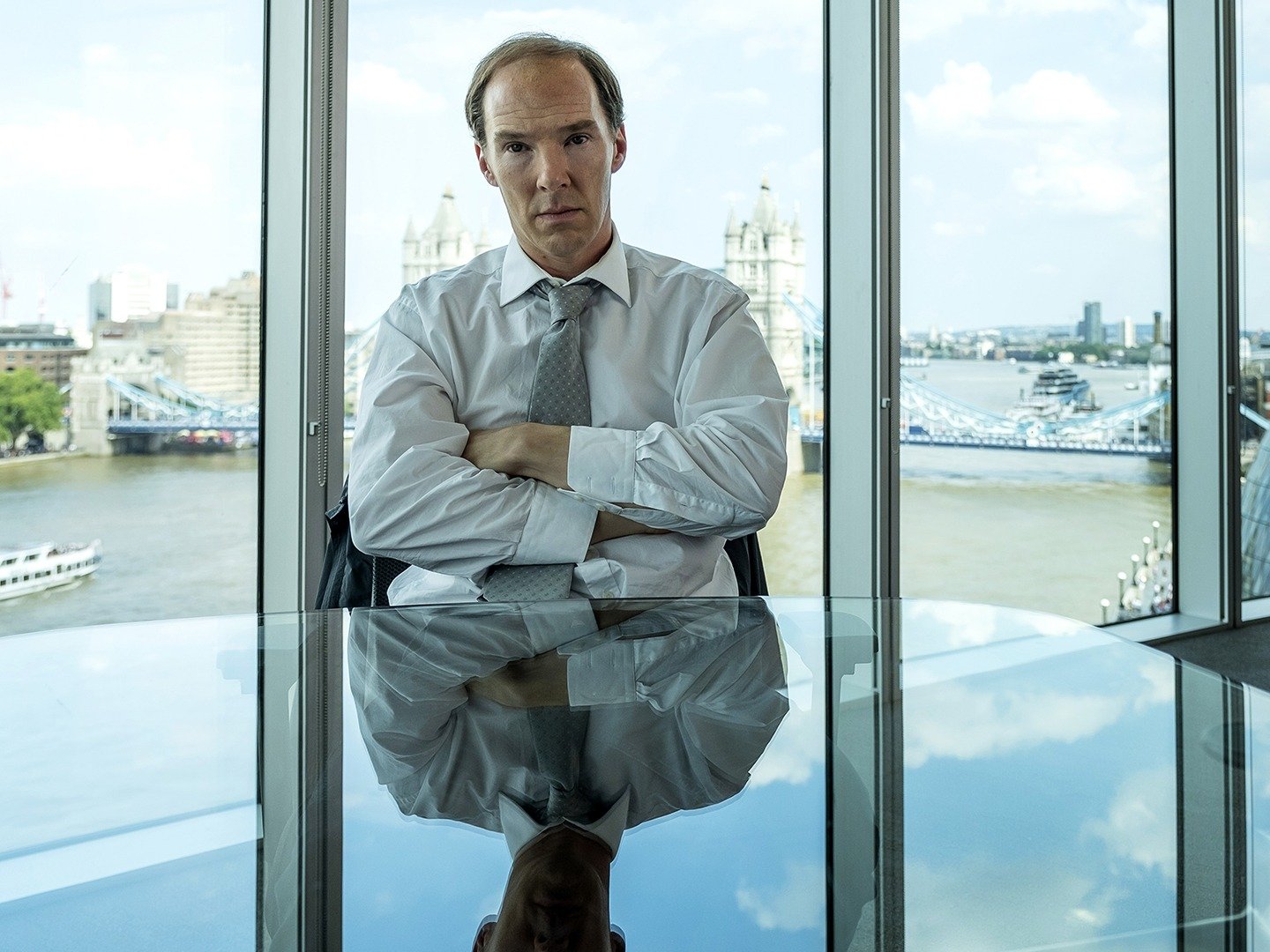 REVIEWED ON 1/1/2019 GRADE: B-